Paint It Black: Inspiration and Tips for Bold Interior Doors
Bold, black paint can turn even the most basic builder-grade closet doors into architectural statements. See how to make a black door work in your own interior space.
It's 2016; out with the old, in with the bold. For the past few years, designers have been upping the trim and molding game with coats of bold, black paint. Now, black interior doors are having a moment. The deep saturation of the color enhances portals that range from basic builder grade to architectural beauties, so this is a trend we're fully embracing! Here are some tips on how to do black doors in your own home.
If your room doesn't get much light, opt for a high-gloss or semi-gloss paint finish for your black door. The sheen will reflect what light is in the space, making it seem brighter. A glossy finish pairs well with metallic furnishings and accents.
Conversely, if your room is white or draws a lot of light, a matte finish is a better option. Matte black also provides an earthier vibe so it matches up well with wood paneling.
If you're looking to make a statement with a black door rather than a STATEMENT, bring in black-and-white accents to balance the color throughout the room.
Another way to balance a black door is to paint the ceiling or remaining trim, too. This technique works well in small spaces with crisp, white walls.
French doors are a great place to start with a coat of black paint. The color creates contrast around the window panes, highlighting the architectural beauty of this style.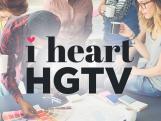 Get to know the talented writers and editors of HGTV's show and design blog. 
Go Behind the Blog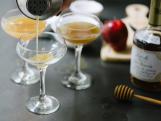 Take a look back at our past posts, from entertaining and design trends to up-and-coming HGTV shows.  
Read All Our Past Posts