6 Ways to Score Big While Shopping Vintage Online
Searching for vintage furniture online takes some serious time and dedication. As someone who has spent more hours than I care to count in hot pursuit of the perfect wicker daybed or lucite cocktail table, I can tell you that with a bit of preparation and planning, you can make your vintage treasure hunting much more efficient.
One of the things that became a game-changer for me was finally organizing and saving all of my go-to search terms.
Most of us tend to search for the same types of items over and over again. So, to streamline your searching, you should create a master document that you can always refer back to with all of your favorite search terms.
This list took me a long time to compile, but lucky for you, I want to share all my best searches and save you guys loads of time. Mix-and-match these search terms below to find all the best finds in your city (or across the country!).
Start With General Searches
These are the sorts of searches I do if I'm not necessarily looking for something super specific, but just want to browse and see what's out there. I'll search for things like:
vintage + type of furniture or vintage + material
vintage rocker
vintage bench
vintage cocktail table
vintage coffee table
vintage wall hanging
vintage leather
vintage acrylic
vintage lounger
vintage bed
vintage sleeper
vintage patio
vintage kids
vintage rug
vintage mirror
vintage light fixture
vintage chandelier
vintage lamp
If you're looking for an item from a specific designer, that's easy peasy; type in the name of the designer and search away. If you know exactly what item you're looking for, you can search for a specific piece like "Eames rocker"; however, I tend to typically put in only the name of the designer as it will expand your results and include things that might have been mislabeled by the seller. Here's a quick list of designers I often search for in the midcentury modern realm:
Charles and Ray Eames
Herman Miller
Drexel Heritage
Paul Evans
Thayer Coggin
Arne Jacobsen
Ludwig Mies van der Rohe
Milo Baughman
Paul McCobb
George Nelson
Alvar Aalto
Adrian Pearsall
Hans Knoll
Heywood Wakefield
Harry Bertoia
Discover Unusual Items, Too
Sometimes I'm looking for decor or furniture, but I'm not picky about the designer or brand name. This is my go-to list for unusual or interesting items that often help me pull together the finishing touches of a space.
vintage locker
vintage school desk
vintage macrame
vintage weaving
vintage bar
vintage patio
vintage plant hanger
vintage kilim
vintage painting
vintage ashtray
vintage animal
vintage candleholders
vintage mirror
vintage needlepoint
vintage embroidery
Narrow Searches Down by Time
I'm addicted to anything and everything from the 70s. So I often fine-tune my searches by adding a time period to the search term. You can either try adding this to the phrase "vintage" ("vintage 70s macrame," for example) for more specific searches, or replacing the word "vintage" for a larger list of results ("70s macrame"). Sometimes I just search the decade and see what comes up (try all the variations of the decade you're searching for).
70s, 1970s or seventies (this, of course, works for any decade)
MCM
mid century
vintage
antique
European antique
Pull In Your Design Style
Another good general term search includes particular styles. This one is a little tricky as sometimes sellers don't know exactly how to categorize their items; however, if you really love a particular decor or design style, these search terms can often result in some great finds.
Hollywood glam
boho
rustic
traditional
funky
groovy
industrial
Danish modern
Americana
shabby chic
Find Your Favorite Materials
For some more general searching, you can try looking up specific materials. You'll sometimes find that certain materials were more popular during specific time periods (like macrame in the 70s), so this is an effective way of tracking down additional items that were not tagged for a specific decade or designer. I usually pair these materials with the word vintage or antique:
vintage + material or antique + material
lucite
acrylic
macrame
woven
sheepskin
leather
bakelite
plexiglass
teak
fiberglass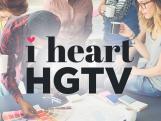 Get to know the talented writers and editors of HGTV's show and design blog. 
Go Behind the Blog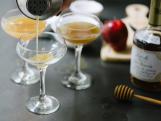 Take a look back at our past posts, from entertaining and design trends to up-and-coming HGTV shows.  
Read All Our Past Posts