HGTV Obsessed Episode 10: Frozen in Time
This week Kat and Mike welcome Maureen McCormick and Dan Vickery of HGTV's new show Frozen in Time. Then Orlando Soria lets us know that wall-to-wall carpeting isn't such a design faux pas.
Listen in as Mike and Kat talk with Maureen McCormick (of Brady Bunch fame) and designer Dan Vickery about their new show Frozen in Time. On the show, Maureen and Dan overhaul homes that were built in the 1950s through the 1980s and are stuck in a time warp. Dan takes care of the construction and design side of the renovation while Maureen decorates with decade-specific pieces to give the homes a refreshed look with a nod to their original era.
We're sorry, there seems to be an issue playing this video. Please refresh the page or try again in a moment. If you continue to have issues, please contact us here.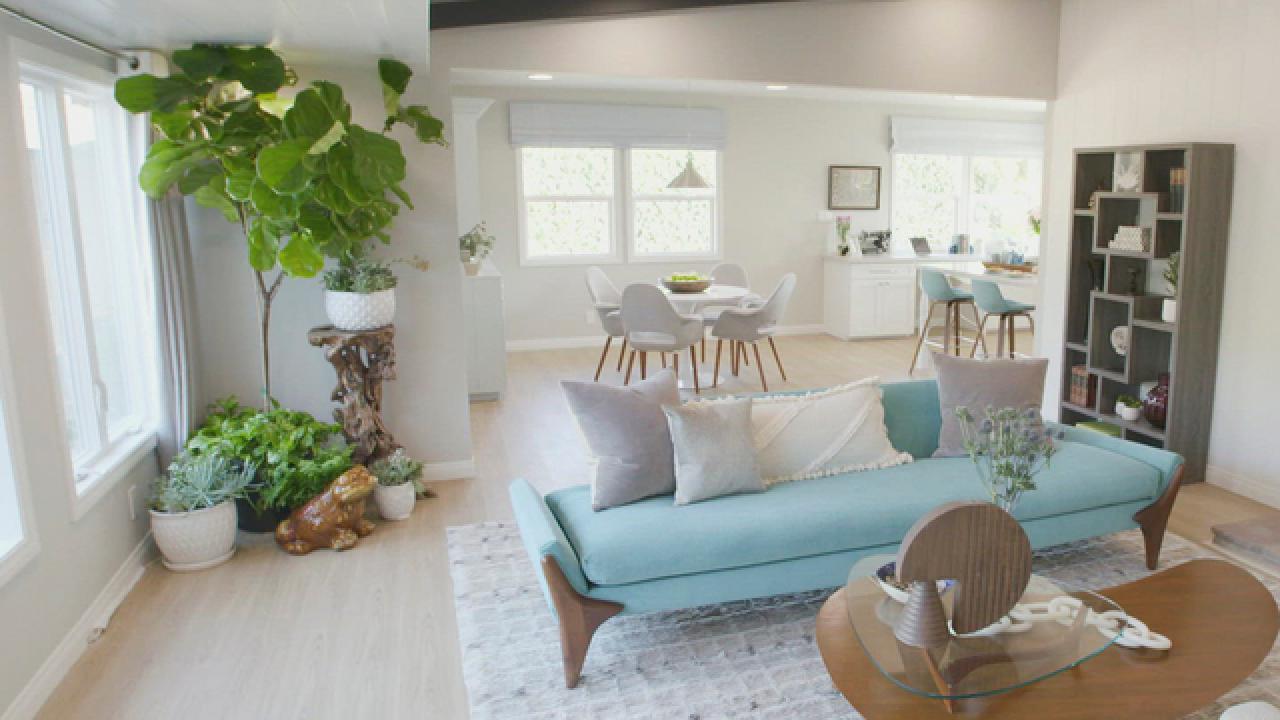 Always full of great questions, Mike and Kat ask Maureen about her favorite decade for design. She replies, "I like every decade. Every house you walk into has a story and I feel it every time I walk in the door. I have a real appreciation for every style."
Then Mike and Kat ask Dan when designers of tomorrow look back at today, what will they say about current design styles. Dan says, "They're going to wonder where all the color is. Every house these days is black and white, I love a neutral palette … but I think people need to dive back into color."
Industry experts predict that 2021 will be all about using color to reconnect to the places and themes that matter most.
Defend the Trend: Is Mid-Mod Still on Trend?
In our Defend the Trend segment of the podcast, Kat and Mike ask Maureen and Dan if they think midcentury modern decor is on its way out. Both agree that the iconic style is here to stay. Maureen explains, "everything comes and goes, but there are certain classics that don't go out of style — and that time period was a classic; it was sexy, sleek and cool."
Here's how to get a retro-inspired iconic look.
A listener writes in and asks if wall-to-wall carpeting is ever okay. Designer Orlando Soria, host of HGTV's Build Me Up eases her fears and also gives her other flooring ideas.
Given the wide array of flooring options available, you're bound to find one that fits your lifestyle and budget. Learn about 10 popular flooring types to find your match.
Use these groovy images from HGTV's mega-hit series A Very Brady Renovation for your next video call!