Make a Great First Impression With These Perfect Gifts for Meeting the Family
Meeting your significant other's family for the first time this holiday season? We've got you covered with thoughtful gift ideas guaranteed to make a great first impression.
We all know the dos and don'ts of meeting a significant other's parents for the first time: don't argue about politics, don't talk with food in your mouth and, of course, do bring a gift. Especially during the holidays, a sincere, thoughtful gift tells his parents that you're invested in your relationship with their child and that you care about building one with his family. But if you're still struggling to find the perfect present, don't stress! We've compiled a list of great gifts to buy or DIY just in time for the big day.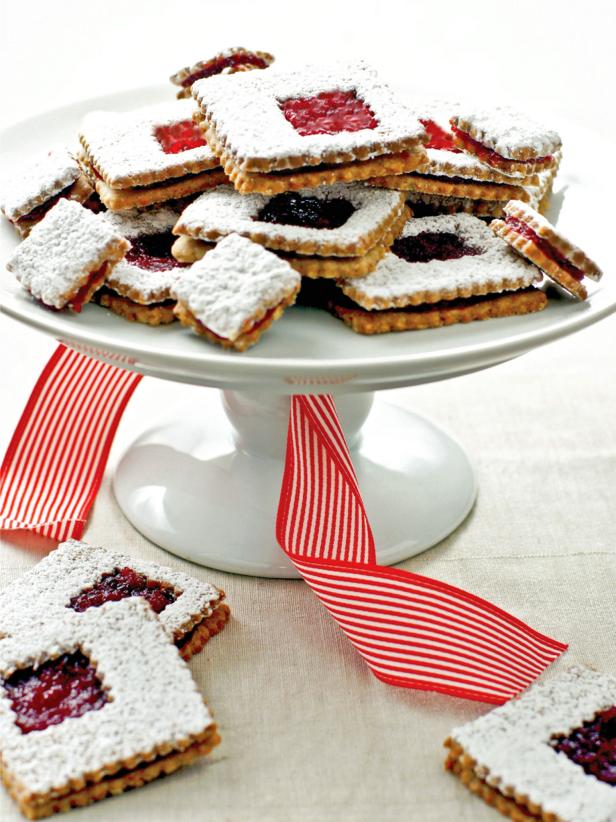 Cranberry Orange Linzer Cookies Recipe
Sweet and tart, these sandwich cookies combine two favorite seasonal flavors and are as pretty as they are tasty.
Volunteer to bring a delicious homemade dessert to the holiday gathering. They'll be super impressed by your thoughtfulness and, of course, your mad baking skills.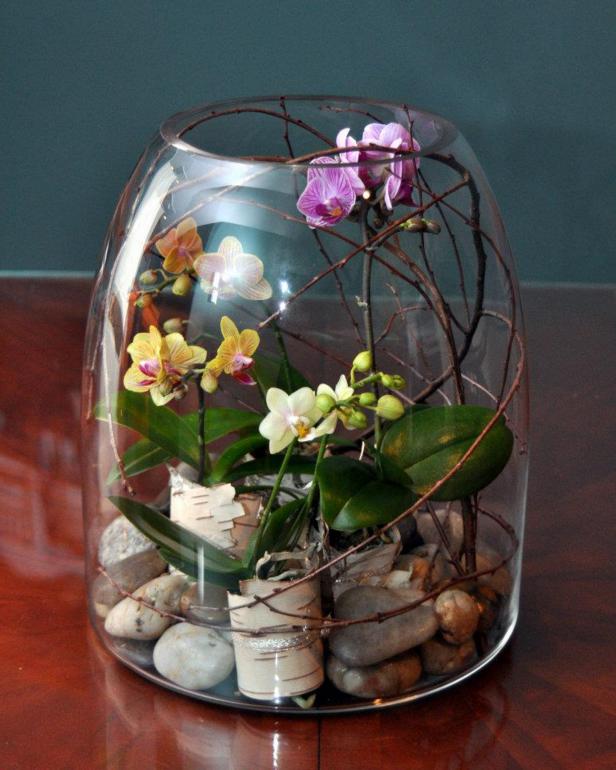 Glass Jar Terrarium with Orchid
In this modern terrarium, floral designer Laurel LeMaistre used a combination of natural found material, such as birch bark and swirled branches along with petite orchid plants, and polished river stones. Orchids are a staple flower for all modern design, and their simplicity and longevity make them a perfect choice for terrarium work, says LeMaistre, a member of the American Institute of Floral Designers.
For a gorgeous gift that won't require a lot of maintenance, choose easy-to-care-for plants and materials like orchids, river stones and birch bark. Arrange inside a glass terrarium for a chic look.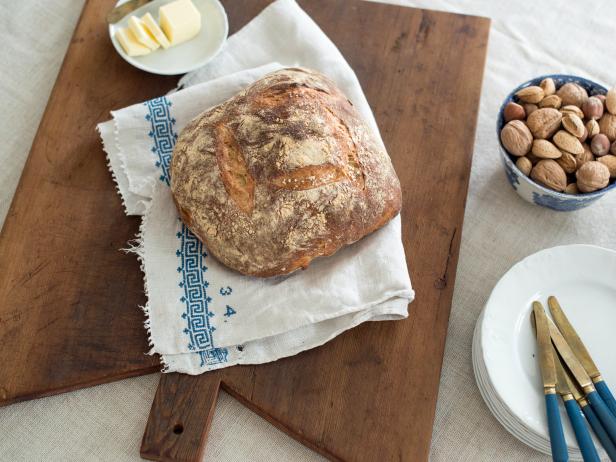 Rustic Handmade Bread Board
Have a baker, chef or hostess on your gift list? Surprise them with this handy bread board that looks just like an expensive antique. Reclaimed lumber and basic woodworking skills are all you need. Make your own with our step-by-step instructions .
You don't need to spend a lot of money to give a beautiful, vintage-style gift. This rustic bread board is easy to make with just a few everyday tools and materials. Include a fresh loaf of delicious homemade walnut bread and you'll definitely be invited back next year.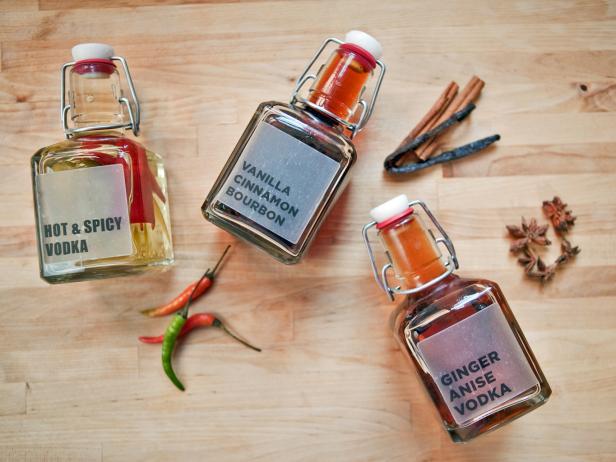 Infused Liquor Party Favors
As easy as mixing together a few common kitchen ingredients with standard liquors, these three festive flavors make delicious holiday cocktails and party favors.
These DIY flavored liquors are great conversation starters and make much more unique gifts than the standard bottle of wine or whiskey. Tip: Check that the family has no religious or moral objections before gifting liquor. You definitely don't want to offend!
THE BEST ALL-IN-ONE GIFTS: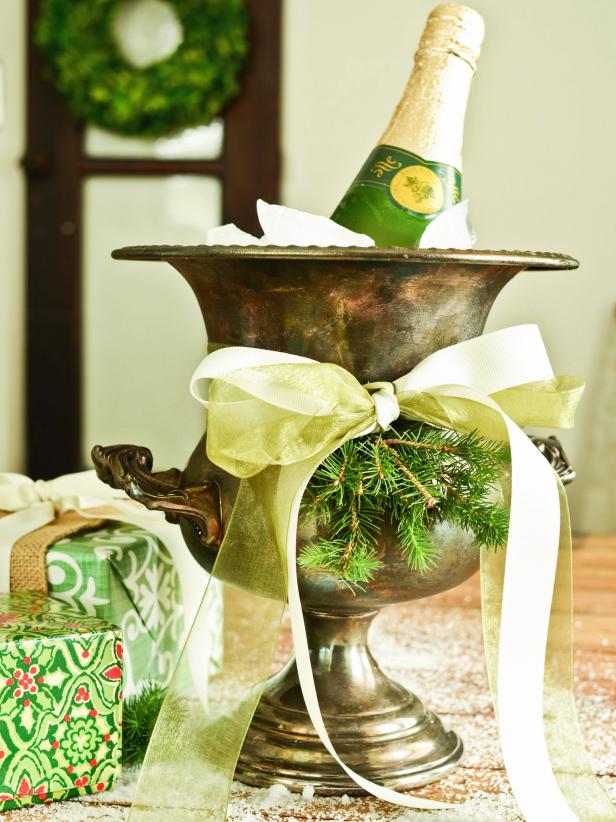 Silver Ice Bucket
Silver-plate pieces can generally be found for around $20, especially at yard sales. Pick up an ice bucket or champagne chiller, fill with a bottle of bubbly and tie on a bow to create the perfect hostess gift that can be enjoyed at holiday parties for years to come.
Go on the hunt for a sweet vintage piece you can fill with inexpensive treasures for the host or hostess. A silver-plate champagne bucket can usually be found for around $20 at most antique stores or yard sales and is the perfect vessel for unique glassware, whiskey stones and, of course, champagne! No need to wrap, just tie with a bow and seasonal greenery for a pretty presentation.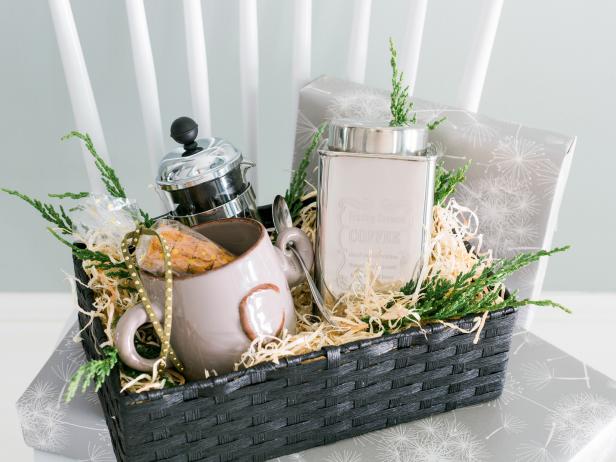 Coffee Lover's Gift Basket
Create a thoughtful gift basket for your coffee -dependent friends. Place a mug and their favorite coffee inside of a woven or wooden basket. Take the gift to the next level by including a French press.
Flynnside Out Productions
If you know his parents adore coffee, impress them with a beautifully-packaged woven basket filled with their favorite gourmet brew, mugs, biscotti and a french press.
Skip the store-bought baskets and hand-select a delicious blend of artisanal cheeses, chutney, almonds, gourmet crackers, a slate cheese board and spreading knives. And don't forget to include a menu!
THE BEST STORE-BOUGHT GIFTS:
You Can't Go Wrong With Fresh Flowers
A medium-sized bouquet of fresh, seasonal flowers is always a welcome gift. For an extra-special touch, handpick a one-of-a-kind vase that can be used again long after the flowers are gone.
Better-Than-Average Candle
As a rule of thumb, choose a candle that's beautifully packaged and costs a little more than your run-of-the-mill glass jar variety. Include a box of designer matches and wrap in cellophane or with a pretty bow for a polished, thoughtful presentation. Tip: Do your research. Ask your significant other what types of scents his family prefers. Florals? Vanillas? Also, soy candles are a great choice as they are non-toxic, burn longer and produce a stronger aroma.
Break the ice and get to know the family with the gift of a fun, all-inclusive, after-dinner game. A word of caution: a little friendly competition is fine but try not to trash talk Aunt Martha when the stakes get high.
Who doesn't love curling up with a warm blanket on cold winter nights? Wrap this cozy gift in a pretty box with a few jars of rich hazelnut hot cocoa.
Pick a book with an enticing cover that also pertains to the recipient's interests. Tip: Thumb through before gifting to make sure there isn't any unsavory content.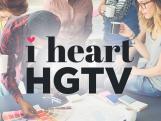 Get to know the talented writers and editors of HGTV's show and design blog. 
Go Behind the Blog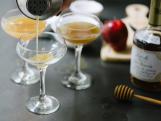 Take a look back at our past posts, from entertaining and design trends to up-and-coming HGTV shows.  
Read All Our Past Posts