8 Gender-Neutral Nurseries That Your Little One Will Love
Preparing for a new bundle of joy but not sold on pastel pink or baby blue? See how to create a gender-neutral nursery for your new baby using a range of colors and charming accents.
While we love the classic pinks and blues of traditional nurseries, gender-neutral designs can be just as compelling. With a range of colors and unexpected accents, gender-neutral looks offer a pleasant break from more conventional approaches.
Whether you're waiting to discover your little one's gender (like Jillian Harris of Love It or List It), or you simply prefer color schemes with more staying power, opting for a neutral approach will give your nursery a fun and fresh look. Here are some of our favorite gender-neutral nursery designs that will easily suit your new arrival.
Instead of sweet baby blues and pastel pinks, consider pairing soft neutral walls with cheerful colors and graphic accents. The orange dresser in this nursery by J&J Design Group both brightens the room and provides storage for cozy blankets and onesies. Storybook illustrations above become charming wall accents that your child will always cherish.
Layering multiple colors and textures can also create a playful, yet non-gender-specific look. In this eclectic nursery by J&J Design Group, the bold patterns of the crib cushion, area rug, ottoman and throw pillow enliven the room, while their soft fabrics allow for comfortable nursing. The wooden accent wall serves as a soothing backdrop that will easily age with your child.
If bold accents aren't quite your taste, choose a design that makes use of soft neutrals and grays. Parents and newborns alike will enjoy this transitional nursery by Brianne Bishop, where cozy elements such as an upholstered couch, throw pillows and shag rug create a truly calming setting. Graphic art on the walls adds a touch of color without being too overwhelming for the baby.
A neutral design in your baby's room can pair well with your home's overall look. In this contemporary nursery styled by Anyon Interior Design, blue and orange accents gently brighten the crisp white furniture. The large area rug below softens the wood floor and provides a cushioned surface for a crawling infant, while the stylish walls beautifully coincide with the rest of the house.
Light gray walls and neutral furniture make for the perfect gender-neutral nursery. Set in an additional upstairs bedroom, the wool-covered armchair and stool form a comfy corner for reading bedtime stories. Against the opposite wall, three bronze owls take the place of a traditional mobile, giving the baby something calming to look at just before napping.
Designed with an explorer in mind, this nautical-themed nursery promotes imagination and a healthy curiosity. The pale yellow and blue walls naturally complement the room's plush furniture, just as the whale decor adds a whimsical touch that any child will love. The neutral carpet and area rug help to further showcase the room's nautical style.
A multi-colored area rug and striped ceiling will please babies of either gender in this eclectic brown nursery. Asymmetrically arranged bookshelves add spunk to the room, while the orange midcentury modern chair lends itself to playtime and nursing. Above the crib, a world map serves as nontraditional wall art, encouraging exploration and the pursuit of knowledge.
A cityscape can also make for a fun, nontraditional accent wall in your child's nursery. This mural by Annie Wise features a 1950s skyline view of Portland, Ore. The mural's gray and green tones are perfectly suited for a gender-neutral look, while the alien spaceships add a touch of personality that you — and your baby — will love.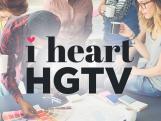 Get to know the talented writers and editors of HGTV's show and design blog. 
Go Behind the Blog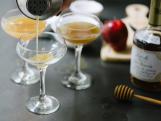 Take a look back at our past posts, from entertaining and design trends to up-and-coming HGTV shows.  
Read All Our Past Posts