11 Budget Ways to Live Luxe in Your Bathroom
Turn your bathroom into a spa-inspired oasis with these quick fixes.
My favorite thing about a luxe hotel room (after the yummy bed and plush bathrobes) has got to be the bathroom. There's nothing quite like a fancy bathroom to make you feel like you're spending the day at a beautiful spa.
If you're looking for your bathroom to feel a bit more luxe, we have some easy-fix budget ideas for you to try out.
Replace the Light Fixture(s)
This is an easy fix to help your space immediately feel a bit more luxe whether you're in a rental or own your home. Standard bathroom fixtures almost always tend to be pretty lackluster.
You can add a chandelier if you'd like your space to feel a bit more glam, or go for a more modern pendant for a streamlined look. If you're in a rental, make sure to save the original fixture so you can swap it out before you move out.
Another fun trick I like to use is to add a lamp on the bathroom counter, which also amps up your chic factor.
Replace the Faucet or Showerhead
This fix takes a bit more planning but is still a lot easier than you might think and can really make a big impact.
If you're not looking to replace your sink, keep in mind that you will need to choose a replacement faucet that is the same type and set-up as the current faucet that is on your sink. For example, if you currently have a centerset faucet, choose another centerset faucet to replace it.
For showerhead replacements, make sure you're looking for "universal" showerheads if you're not looking to make any other physical changes to your shower or bath set-up. Go for a rainhead showerhead if you want to recreate that same luxe hotel vibe you find in many of the boutique hotel bathrooms.
Use Coordinated Accessories
Rather than using liquid soap in its original container, consider getting a few coordinated bathroom accessories to pull the look of your space together. These can include a soap dispenser, toothbrush holder, a drinking glass and even storage containers.
Adding fresh flowers is pretty much always a great idea when it comes to design, and it's no different in your bathroom. Based on the size of most bathrooms, you can usually get away with adding smaller arrangements than you might have in other areas of your home. Make sure to keep the flowers in a spot that won't be in anyone's way or get easily knocked over.
Get Creative With Your Towels
Hanging towels on a towel rack is just fine, of course, but you can amp up the luxe factor a bit by rolling up your towels. You can try rolling them up and stacking them on a shelf or even displaying them in a nice basket. This will definitely add a spa vibe to your space.
Speaking of towels, if you're going to splurge anywhere, you might want to consider splurging on some luxurious towels for your bathroom.
When you're shopping for towels, stick to a white palette, if you want to mimic that luxury hotel look. Also consider getting yourself some bath sheets, which are the largest sized bath towels available.
I always like to use a regular rug in a bathroom, rather than a bath mat, to help amp up the luxe factor. Even if you choose to still use a bath mat in front of your shower or bath, you can still use a standard rug as a centerpiece in your bathroom.
This is another big impact idea that people often overlook, but you can easily switch out the cabinet pulls on your bathroom vanity. Again, if you're renter, make sure to choose updated pulls that are the same size as the ones that are currently there, then just save your old ones to switch back before you move out.
This is one of the easiest upgrade ideas on our list; if you don't have art in your bathroom, add some pronto! I prefer to use larger, unexpected pieces in a bathroom, so don't be afraid to step outside the box a bit when choosing yours.
Keep in mind that whatever you hang should either be ok to be around steam or behind glass to avoid getting damaged. And don't feel like you can only have one simple piece of art in your bathroom. Try adding pieces in an unexpected spot, or add multiples and hang a series.
Trays are another easy solution that anyone can try. Choose a chic tray, then use it on your bathroom counter to keep all your items such as soap, flowers, candles and makeup together.
If storage space is not a challenge for you, consider switching out your medicine cabinet for large, impact mirror.
Once you abandon the medicine cabinet, it opens up your choices greatly in terms of a mirror. Just make sure you remember to consider the dimension of your mirror in relation to your current sink/vanity set-up.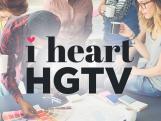 Get to know the talented writers and editors of HGTV's show and design blog. 
Go Behind the Blog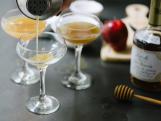 Take a look back at our past posts, from entertaining and design trends to up-and-coming HGTV shows.  
Read All Our Past Posts