8 Fresh + Fun DIY Outdoor Planters
Give your outdoor space or container garden a much-needed spring refresh with these eye-catching upcycled planters.
If your outdoor containers are looking a little worse for the wear after this harsh winter, don't despair! These gorgeous, easy-to-make DIY planters not only add fresh color and character to your garden and patio, but they're light on your wallet, too. Less money spent on containers = more money for flowers. I'd call that a win.
Say goodbye to plain, old terra-cotta pots and hello to vibrant, designer-worthy containers. All you need for this fun project is some craft paint, a drop cloth and about half an hour. It's also a great kid-friendly craft idea.
Don't Trash Those Old Tins
Empty tea tins, cookie jars and even used tin cans become stylish (and free!) flower containers with just a little elbow grease and a screwdriver.
With their streamlined look and bright colors, you'd never know these gorgeous planter boxes were made from a discarded shipping pallet. Break out the table saw and make your own this weekend!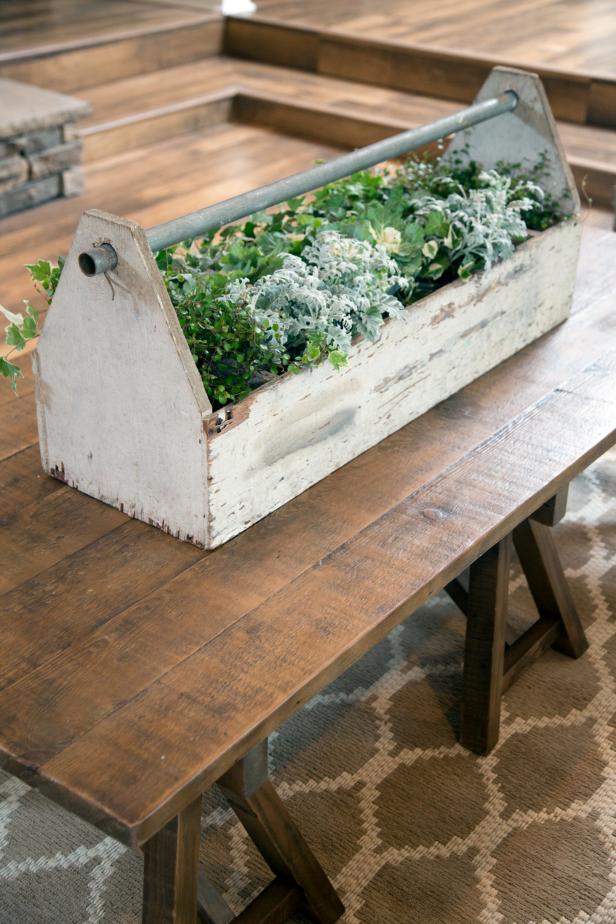 Greenery in Old Wooden Tool Box
A centerpiece of fresh greenery is planted in an old wooden tool box on the coffee table in the newly renovated living room.
With a little creativity, almost anything can be turned into a planter. I'm swooning over this toolbox-turned-planter that Fixer Upper''s Joanna Gaines picked up from her local flea market.
I'm always looking for out-of-the-ordinary ways to display my spring blooms, so I got overly excited when I saw this stunning, easy-to-make spiral planter made from inexpensive reed fencing and a galvanized tub.
New Life for Old Furniture
This repurposed shaving stand planter is oh-so-pretty and the perfect solution to my patio privacy issue. Recreate this look with an old dresser, desk, storage cabinet or any other drawered furniture.
Gelatin Mold Concrete Planters
Make Your Own Concrete Planter
03:40
Marianne Canada uses an old bowl to make a decorative concrete planter.
Before you throw away old cereal bowls or gelatin molds, consider using them to make these custom concrete planters. This project is easy, fun and a great low-cost alternative to the expensive containers you'd find at a big-box store.
Attract feathered friends and add a little character to your garden with this bright, double-duty planter. Because birds are most attracted to cool water, place this container in a shady spot and plant with shade-loving blooms.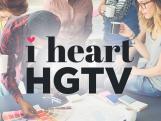 Get to know the talented writers and editors of HGTV's show and design blog. 
Go Behind the Blog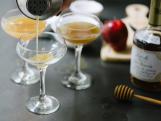 Take a look back at our past posts, from entertaining and design trends to up-and-coming HGTV shows.  
Read All Our Past Posts