Wicker. Rattan. What's Your Take on the Boomerang Design Trend?
Get our favorite ideas for incorporating wicker and rattan into almost every room in the house.
As the boho trend has continued to grow in popularity over the past few years, wicker and rattan are both enjoying a comeback on the design frontlines. And if you're thinking of Golden Girls-style wicker and rattan patio furniture that you would find out on your Grandma's lanai…think again.
As a 70's decor lover, I've been lately feeling like the self-appointed president of the wicker and rattan lover's fan club. If I see a piece at a thrift store or the flea market, I have to use all of my self-control not to buy it. (And truth time: I'm often not very successful in that endeavor.)
Often available at very reasonable price points, wicker and rattan decor are versatile enough to work with a variety of different design styles. You can find both vintage and modern pieces, either of which would easily fit into your home.
A super easy way to add wicker into your space is through storage. Wicker baskets are readily available and always manage to bring in a warm, natural element to a room. You could also add more graphic or tribal baskets to use as decor, a hamper or even to hold some extra towels in your bathroom.
While I do stick by my Golden Girls comment, I will admit that an outdoor space is the perfect spot to introduce some wicker or rattan. Wicker outdoor furniture is readily available (I would recommend sticking with more modern shapes and styles), as well as fun accessories like the wicker egg swings (above).
If you're in a milder climate, wicker tends to do fairly well outside, even when it's exposed to the elements.
If you love the look of vintage pieces, consider trying something bold like a wicker bed. When you pair it with modern decor (like a collection of round gold mirrors or a simple reclaimed wood side table), you avoid things looking dated or fussy.
Here is another example of using wicker or rattan in a very modern space and keeping things fresh and unique. These two rattan tables take the place of a single coffee table and allow a lot more flexibility in this narrow, beachside living room.
Clean, simple furniture pairs very well with the detail of the rattan.
Here's an example of an "all in," super bold and bright yellow breakfast area. This space includes a big nod to vintage, 50s or 60s spaces but also maintains a fun and updated vibe. Painted rattan chairs and a table base pair with a largescale, low-hung wicker light fixture.
This is another great example of a bold, vintage wicker piece in the form of a completely unique monkey console table. Since the table makes such a statement, the decor is kept simple so none of the design choices conflict with one another.
The dinner table is also a perfect spot to easily add some wicker details. These neutral placemats work well with a variety of different styles and colors, either for a simple dinner party or a holiday meal. You can also find a variety of other wicker table details including trays, cup holders and small baskets to hold silverware or other serving accessories.
You don't necessarily need to be room specific when bringing in wicker and rattan. Choosing an accent piece or two will allow you to bring this material into any space in your home. This graphic chair is a fabulous piece and could work in an entryway or mudroom, around a small dining table or even as a sidechair in a master or guest bedroom.
Have These Design Trends Worn Out Their Welcome? You Decide
See All Photos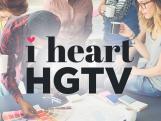 Get to know the talented writers and editors of HGTV's show and design blog. 
Go Behind the Blog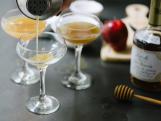 Take a look back at our past posts, from entertaining and design trends to up-and-coming HGTV shows.  
Read All Our Past Posts