10 Pan-Inspired Kids' Rooms We All Wish We Had
Let's be honest, who doesn't wish they could take a trip to Neverland? I'll admit, I'm still waiting for Peter Pan and Tinkerbell to whisk me away, but I think I may have already missed the boat, or flight rather. But with Pan hitting theaters tomorrow, my dreams can sort of come true. If you're like me, it's fun to pretend, so I did some nostalgic digging and put together a few of my favorite kids' rooms that are imaginative and creative.
The quest for your very own royal castle ends here, my liege. This fantasy fortress comes equipped with a suit of armor, castle walls, a private bed chamber and most importantly, an indoor slide for a future king or queen. Moat and drawbridge not included.
Kids love the outdoors, so why not bring the outdoors inside? Hang suspended in the trees in this true-to-life birch forest bedroom fit for any naturalist. The best thing about it? No insects or really hungry bears.
Talk about spaced out. Not only do bright colors, themed bedspread and a hanging three-dimensional solar system keep this Lilo and Stitch-inspired bedroom in orbit, but the stars are outlined in glow-in-the-dark paint so the room stays alive even after the lights are turned out.
When you're an adult you're lucky to enjoy a tropical escape every once in a while, but what if it could be every day? A custom-built treehouse complete with a slide, ladder and comfy cabana for naptime combine to make an adorable and fun-filled oasis for any little Tarzan or Jane.
The Ringling Bros. and Barnum and Bailey are sure to be jealous of this circus-themed playroom that serves triple duty as a home theater, performance stage and recreation room. Pass the cotton candy, please.
Up, up and away! For those of us who wish we could fly, it's now possible to bring that fantasy to life with this custom airplane bed. A ceiling covered in clouds, suitcase storage and a world map mural prepares kids for any adventure they might dream up.
Walk into a whimsical woodland that provides hours of entertainment and endless inspiration. From arts and crafts tables to a slide and suspended swinging seat, this kids' space takes the typical playroom to the next level and encourages playfulness and creativity.
This Finding Nemo-inspired bedroom is totally righteous! Who wouldn't want to cuddle up with Crush every night and wake up to the friendly faces of Dory and Nemo every morning?
Forget catering to evil step-sisters and sweeping the chimney, this Cinderella has it made in this sweet little bedroom with its castle-inspired details and enchanted forest color palette.
Dive into a deep-sea adventure in this ocean-inspired media playroom that would definitely be Ariel-approved. From the shell-shaped chairs to elaborate wall mural, this room caters to a kids' dream of living beneath the waves.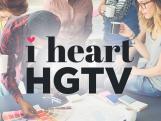 Get to know the talented writers and editors of HGTV's show and design blog. 
Go Behind the Blog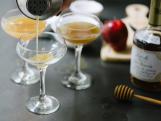 Take a look back at our past posts, from entertaining and design trends to up-and-coming HGTV shows.  
Read All Our Past Posts