Try These Expert Tips for Using Texture to Round Out Your Style
Chicago architect, designer and artist Linc Thelen shows you how to think beyond a rug or throw when it comes to adding texture to your favorite rooms.
Paint color and furnishings are often top-of-mind when it comes to designing a space, but how much effort do you put into adding texture to your favorite room? Introducing texture can be as simple as adding a plush rug or pillow to your decor scheme, but it doesn't have to stop there.
Chicago architect, designer and artist Linc Thelen is the master when it comes to incorporating texture in unexpected ways to his projects. His designs run the gamut from traditional to eclectic and include dramatic projects such as a pop-art inspired design scheme and a home created from a converted church building. See how Linc used texture to make his designs come alive in these spaces:
For some spaces -- especially more traditional ones -- it's all about finding a minimal way to offer a little bit of texture. Linc, who has spent time in France and Italy studying the chiaroscuro techniques of Renaissance artists, loves to use textural wallpaper such as linen or grasscloth because of the way the materials reflect light in spaces.
"It adds more light to the space because it reflects light differently," he says. "I use it as a minimal approach of adding something to a wall without adding too much."
Sometimes texture can be mostly functional in nature while still managing to add to the look of a room. For the church conversion project, Linc installed a climbing wall with movable holds in the kids' bedroom that highlights the room's lofted ceiling while encouraging fun. In the home's living area, stacked firewood within the two-story fireplace doubles as a rustic art installation that ties in well with the room's light wood flooring.
In the pop-art home, Linc used an assortment of the homeowner's favorite books and "Naughty Nelly" boot jacks as art installations. "The client had a collection of them, and I said, 'We should hang these up,'" he said. "It's all about taking something you can collect and making art out of it."
In a French-inspired dining room, Linc used tufted panelings to add texture within the wall paneling but matched the fabric color to the wall for a unified look. It's important to be mindful of how much attention a textural feature demands, Linc says.
"Everything can't be a focal point," he adds. "Everything can't be the most important thing in the room. Even though (textural features) are not taking precedence, they still need some strength to them. They're still rich and very attractive, so they don't need to be a center point."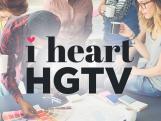 Get to know the talented writers and editors of HGTV's show and design blog. 
Go Behind the Blog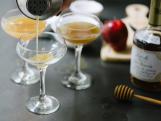 Take a look back at our past posts, from entertaining and design trends to up-and-coming HGTV shows.  
Read All Our Past Posts