We're Crushing On Sunny, Yellow Bathrooms
I'll take a bath and some lemonade, please.
We still can't get over Beyonce's Lemonade album release last month. She has us dreaming in all shades of yellow, and with summer approaching, it's the perfect time to try the cheery hue in your home. Check out these fabulous, fresh-squeezed bathroom designs for inspiration.
A New Take on Subway Tile
Subway tile has been going strong in the design world for quite some time now. Switch out the classic white tile for a playful yellow to give your space some personality.
Maybe you're not ready to bathe your entire bathroom in the happy hue. Instead, consider incorporating small but bold accents throughout the space. You'll never be so happy to open a bathroom drawer.
Yellow is one of the most cheerful wall colors you can choose — it creates the perfect backdrop for fun, whimsical lighting.
Yellow is also ultra-versatile and works well with a variety of design styles. Try mixing those styles to make your space reflect your taste and your home's roots. Here, Craftsman elements pair with modern touches for a look that's bold but warm.
Opt for a yellow glass-tile surround to help reflect light in your bathroom, especially if your space lacks windows.
Let Your Vanity Do the Talking
Make your vanity the star of the show by giving it a coat of sunny yellow paint. This might be just the solution if you're working with a bulky, outdated piece.
Electric yellow stripes instantly energize this small bathroom. This vibrant variation of yellow is sure to please the kiddos, too!
... Or Water Down Your Lemonade
Bold is not always better — especially if your design style tends to be soft and light. If you fall in the watered-down category, opt for this subtle shade of lemonade.
Pair yellow with purple to pack a powerful punch. Don't be afraid to try different hues of the complementary colors to find the pairing that best suits your space.
Opt for a yellow accent wall to bring some zing to a sleek, clean space.
Take your bathroom from blah to beautiful with these pro tips.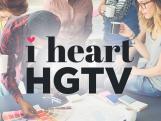 Get to know the talented writers and editors of HGTV's show and design blog. 
Go Behind the Blog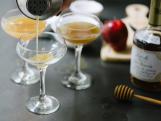 Take a look back at our past posts, from entertaining and design trends to up-and-coming HGTV shows.  
Read All Our Past Posts