See How This California Cottage Squeezes Color Into Every Room
Interior designer Alison Kandler colored her own Santa Monica home from hue-less to happy with vibrant, well-conceived combinations and charming country character.
California-based interior designer Alison Kandler is no stranger to styling stunning, color-infused spaces for her clients, but what happens when the client to please turns out to be the designer's own family? Well, the possibilities are endless.
Alison's 1927 Santa Monica home underwent a complete down-to-the-studs remodel, doubling the square footage with an added family room, master suite and large kitchen. The once Spanish-style home was transformed into a cozy English beach cottage filled with tons of natural light.
The result? A blank canvas for Alison's creativity to take flight. And it soared. This color-enriched country cottage packs a punch of personality and lends a palpable sense of energy that inspires all who enter. It's no wonder this colorful country charmer won the hearts of HGTV fans, who selected Alison the winner of the HGTV Fresh Faces of Design Crazy for Color category.
For a designer whose work is heavily inspired by traditional architecture and interior design from the 1920s and '30s, Alison is well versed in incorporating old elements in a manner that reads new and fresh. Take this charming kitchen with its French blue, retro-style Lacanche range, scalloped hood and curvy corbels, for example. Although walls and cabinetry remain white, a multitude of colors such as corals, blues, greens and yellows take center stage and range from argyle-patterned floors all the way up to the wallpaper-backed shelving.
While effectively combining a variety of colors may seem like a daunting expedition, Alison views it quite simply. "Always start with colors that make you happy, and don't limit your palette," she advises. "Use as many colors as you like as long as you use them repetitively." The results of Alison's cheerful color repitition along with older, reclaimed elements are beautiful yet inviting spaces that beckon us to kick back and relax.
Along with Alison's brilliant use of colors, the key to each space's success lies in the intended focal point. "I think every room deserves a focal point," says Alison. "In the master bath it is the coral claw foot tub, in the kitchen it is the French blue Lacanche range." Colorful features and focal points are further highlighted by large windows and skylights that flood every room with copious amounts of natural light. It's this natural light that allows Alison's chosen colors to be showcased in their truest form.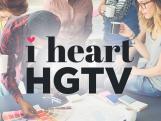 Get to know the talented writers and editors of HGTV's show and design blog. 
Go Behind the Blog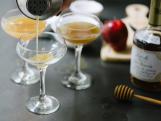 Take a look back at our past posts, from entertaining and design trends to up-and-coming HGTV shows.  
Read All Our Past Posts