Interested in a Wet Room? Learn More About This Hot Bathroom Style
Before you opt for a wet room in your home, get your feet wet with some inspiration and information about this trendy bathroom style.
Wet rooms are gaining in popularity, especially in high-end bathrooms, thanks to their sleek use of materials and ease of use. But they're not a good fit for every home or every person. Read on to learn more about the pros and cons of this bathroom trend.
A wet room is a space fully constructed with materials designed to get wet. Sometimes this means outfitting an entire bathroom in water-friendly materials. Many new wet rooms include a shower space and freestanding tub in their own glass enclosure separate from the sink and toilet areas.
Wet rooms continue to be a smart solution for small spaces, but they're also turning up in luxury bathrooms. It's a natural step from the freestanding tub trend which gained momentum a few years ago, Dinner says.
"It's both a function of how the water from the tubs is affecting these spaces but also the aesthetic of these tubs," she says. "We're able to highlight a lot of sculptural tubs (with wet rooms)."
Many luxury freestanding tubs are paired with floor-mounted tub fillers, an elegant feature that may invite some extra splashes and spillage. These beautiful tubs and fillers aren't meant to be hidden, though, so a compromise is to include them in a wet room defined by simple, clean glass walls.
"It gives you a really stunning visual behind the glass," Dinner says. "You can make the most of the materials."
Layout, size and plumbing setup may make a wet room a tough fit in some bathrooms. Including a shower and tub in a single space is also a highly personal preference and could affect resale value if that is a concern you have for your home.
For those who are interested in adding a wet room, Dinner stresses that it's important to work with professional designers and architects on the project. A designer can both help you determine if a wet room is a good fit for the space and ensure that the correct materials are used for the project.
In a room where everything can be wet, you really have to know what you're doing," Dinner says. "You need to work with people who can make sure you're using the right products."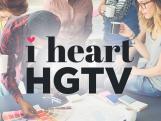 Get to know the talented writers and editors of HGTV's show and design blog. 
Go Behind the Blog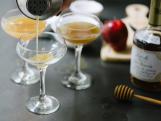 Take a look back at our past posts, from entertaining and design trends to up-and-coming HGTV shows.  
Read All Our Past Posts