12 Designer Fitness Centers That Will Make You Actually Want to Work Out
Ready to #getfit? Dip, squat and lunge in these incredible fitness sanctuaries.
I'm notorious for the whole "I'll start on Monday!" workout regime, but my boo is a personal trainer and does not fall for that. He's heard every excuse in the book — more than once.
With just over four months until we tie the knot (!!!), I'm determined to end the excuses and crank up the sweat factor. While I normally make awkward eye contact with my cat during planks, I have dreams that my future home will someday include a fitness sanctuary like these beauties. (And if it's up to my guy, it most certainly will.)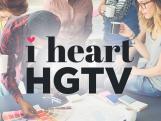 Get to know the talented writers and editors of HGTV's show and design blog. 
Go Behind the Blog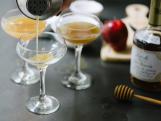 Take a look back at our past posts, from entertaining and design trends to up-and-coming HGTV shows.  
Read All Our Past Posts