8 Epic Flea Markets Across the Country (You Need to Check These Out!)
We've rounded up our top 8 flea markets across the country. Now, clear your weekend and hit the road!
As a full-on flea market addict, I'm constantly looking for the next biggest, baddest market I can sink my vintage-loving teeth into. (I have my own "decor closet" at home, people — the struggle is real.) No matter where you are in the country, chances are you might not be too far from one of these epic, mind-blowing fleas or antique shows.
I've rounded up all of my faves to share, so here's my ultimate flea-market road trip bucket list. Dig in!
This flea, which takes place twice a year, is typically at the top of the list of any "best flea" roundups you'll find. Taking place across a variety of towns in Texas over the course of three weeks, you can literally find miles upon miles of vintage furniture and decor gems at Round Top. Hotels book well in advance, but the most luxe option is The Prarie — a boutique hotel from shabby chic designer Rachel Ashwell.
This flea takes place several times a year and showcases the best of the best in the world of antiques and collectibles. Buyers from some of the higher-end brands such as Ralph Lauren and ABC Carpet & Home are there soaking up all the inspiration they can from the hundreds of vendors across 20+ fields along Route 20. If you want to attend, make sure to make your hotel reservations well in advance, as Brimfield is a small New England town that gets taken over by the semi-annual shows.
Southern California really has some amazing flea markets, but the Rose Bowl, held the second Sunday of each month, is truly the mack daddy of all Los Angeles fleas. Taking over the entire football stadium, you can find everything from furniture to decor to knick knacks to vintage clothing. To find the best of the best (and compete with the local store owners) you should arrive as early as 5 a.m. If that's too early, I would recommend getting there no later than 7 a.m. to beat the crowds and get the best selection.
The Brooklyn Flea is a fun, carefully curated market that has become so popular it's morphed into several different pop-up locations. If you're the type who likes to comb through piles of junk in order to find the one gem, the Brooklyn Flea is probably not for you. But if you prefer a more unique, boutique-like shopping experience, you should definitely check this market out on your next NYC visit.
This is a legendary flea in Northern California (near San Francisco) that's often compared to the Rose Bowl. The killer view of the San Francisco skyline and the collection of gathered food trucks might be enough to tempt you, but there's also an amazing collection of antiques, vintage furniture and decor to choose from. Make sure to dress in layers if you plan to visit this flea, as the weather in San Fran tends to be quite unpredictable.
Give Your Outdoor Spaces Character With Flea-Market Finds
See All Photos
This is another favorite flea amongst designers and high-end stores. Open year round, there's a unique and curated selection of beautiful antiques, emphemera and collectibles. It's located in an idyllic little town in New Jersey and makes a great road-trip destination if you're visiting New York or Pennsylvania.
With more than 800 vendors (!!!), this weekly Florida flea is a bit of a mish-mosh in terms of items. You'll find everything from sunglasses and local souvenirs to artisanal foods and vintage furniture and decor. There's even a barber's stall and a tattoo parlor.
This flea is billed as the largest in the Midwest. With more than 900 vendors selling both new and used items, this flea is known for its great antiques selection. Since it's an outdoor flea (and Indiana gets cold!), this market only runs from May through October; however, the antique auctions run all year long in another indoor facility.
Give Your Living Room Timeless Character With Thrifty Finds
See All Photos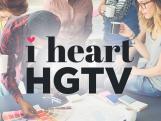 Get to know the talented writers and editors of HGTV's show and design blog. 
Go Behind the Blog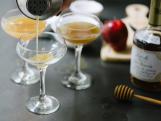 Take a look back at our past posts, from entertaining and design trends to up-and-coming HGTV shows.  
Read All Our Past Posts