Foyer From HGTV Dream Home 2014
This foyer offers a glimpse of the New Mountain architecture seen throughout the home, and connects its public and private wings.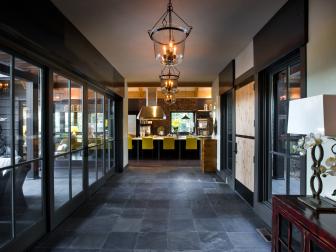 The passageway's glass-and-metal walls, natural stone floors and glamorous details provide the perfect balance of durability and style.
Browse Foyer Photos
HGTV Dream Home 2014 Foyer
Brian Patrick Flynn gives foyer design tips in the HGTV Dream Home 2014.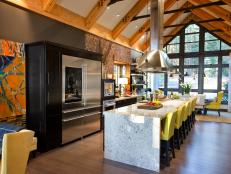 Warm browns, cool tans and brilliant yellows inspired by fall foliage balance the industrial feel of restaurant-style appliances.