5 Things Every 'Fixer Upper'-Inspired Farmhouse Bathroom Needs
Love Joanna's farmhouse-style baths? Here's how to bring 'Fixer Upper' style to your home.
We all covet Chip and Joanna's farmhouse-chic style and have even contemplated buying a fixer upper in Waco in hopes the couple will renovate it someday. Although that may seem far fetched, incorporating this rustic style into your own home isn't. Giving your entire home a complete farmhouse overhaul can take time though, so start with a small room like a guest bath or powder room. Keep reading to see our top five features to add in your bathroom for a complete Fixer Upper look.
It wouldn't be Fixer Upper-inspired without shiplap, right? Joanna often finds it under the drywall in old homes, or adds repurposed shiplap for vintage farmhouse style. If you aren't sold on wall-to-wall shiplap, go for a more subtle approach with an accent wall or beadboard.
Farmhouse style is often associated with giving an old, unused piece of furniture a new purpose. Here, a large antique dresser is transformed into a double-sink vanity. Visit local antique shops and flea markets to find a piece that will work for your space.
This rustic style is about making a space feel open and airy, so keep the color palette neutral and bright. Add interest through texture and nature-inspired accents, instead.
Add details like a barn door or aluminum gooseneck pendant lighting. (You can leave the hay and farm animals behind.)
Weathered wood is a staple in rustic design. Showcase this textured beauty with a large piece like a vanity or something small and simple like a framed wood mirror.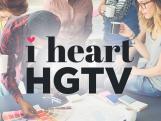 Get to know the talented writers and editors of HGTV's show and design blog. 
Go Behind the Blog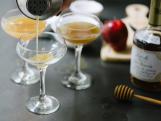 Take a look back at our past posts, from entertaining and design trends to up-and-coming HGTV shows.  
Read All Our Past Posts