We're giving away awesome prizes all of the time. Enter for your chance to win trips, cash, and stunning vacation homes!
House Hunters Renovation - 'Top 10' Lists 2013
10 Biggest Transformations
The top 10 transformations from House Hunters Renovations are listed.
HGTV Urban Oasis 2017
Enter twice online per day – once on HGTV.com and once on diynetwork.com – for your chance to win HGTV Urban Oasis® Giveaway 2017, a grand-prize package valued at over $600,000.
DIY Network Ultimate Retreat Giveaway 2017
We're sorry, this sweepstakes is now over! Thanks to all that entered for a chance to win DIY Network® Ultimate Retreat™ Giveaway 2017, a lakeside paradise located on Lake Champlain in Burlington, Vermont, plus $50,000 provided by national mortgage lender Quicken Loans®. The grand-prize package is valued at over $1 million.
GAC's Stash of Cash Sweepstakes
James K. – Woodbridge, VA
Travel Channel West Coast Road Trip
Audrey J. - Irving, TX
Pack Your Passport: Taste the Regions of Italy Sweepstakes Sponsored by Classico
Christina S. – Stroudsburg, PA
Live Big in WY Summer Adventure Sweepstakes
John M. – Lakeland, FL

Food Network Star 2017 Fan Favorite Sweepstakes
Louis J. – St. Petersburg, FL
Maryanne T. – San Diego, CA
Louisa G. – Johnson City, TN
Katherine E. - Excelsior, MN
Michele F. – Madras, OR
Travel Channel's Eat, Drink, Travel Sweepstakes
Kathleen T. - Warren, NJ
HGTV.com's Faces of Design Awards Giveaway
Dan F. – Stillman Valley, IL
HGTV 25 Grand In Your Hand Sweepstakes
Denise M. – Smyrna, TN
Andrew W. – Templeton, CA
Jonda S. – Benton, KY
Nick D. – Jacksonville, FL
Athene's Renovation Sweepstakes
Holle C. – Houston, TX
Flip Your Floors Sweepstakes with Vanilla Ice
Ryan B. – Bakersfield, CA
HGTV 25 Grand in Your Hand Sweepstakes
Denise M. – Smyrna, TN
Travel Channel Iceland Adventure Sweepstakes
Denise H. - Claremont, CA
HGTV Ultimate House Hunt Giveaway
Cathleen L. – Lilly, PA
Stearns & Foster Ultimate Bedroom Sweepstakes
Alicia G. – Jacksonville, FL
Sonja D. – Conway, SC
Shawn C. – Fort Myers, FL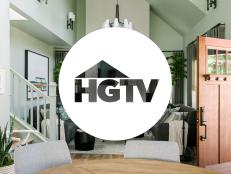 House Hunters Renovation is now casting in Boston, Denver, Los Angeles and Palm Springs  If you're house hunting in one of these cities and plan immediate renovation, we want to hear from you.