46 Treats to Put 'Halloween Baking Championship' Bakers to Shame
Not a baking expert? Dress up as one for Halloween with these super-easy, super-impressive fall treats.
Did you tune in for Food Network's Halloween Baking Championship? From towering haunted house cakes to gourmet trick-or-treat eats, these are creations that would steal the show at any Halloween party. Well, even if your kitchen isn't equipped with pastry bags and spun sugar, we've got eerie treats that will have your friends coming back for seconds (and thirds.)
This recipe from our friends at Food Network may look intricate but is quite easy. Bake your favorite cake (or buy one!), let it cool and apply icing. Stick your favorite chocolate candies onto the fresh icing.
Mini Candy-Corn Layer Cake
Candy corn may not be your favorite Halloween candy, but you'll love this layer cake. The exposed layers resemble candy corn sans the waxy texture.
These hearty pepperoni-filled empanadas are great year round. Serve them at your Halloween party or for your kids' lunch.
I can't get over how cute these snowball monsters are. The combination of chocolate cake, marshmallow and coconut is sure to be a crowd-pleaser.
These adorable witches' hats are made with store-bought crescent rolls. We filled our hats with chicken pesto salad for a delicious surprise.
Get your kids in on the action with these easy, festive mummy cupcakes.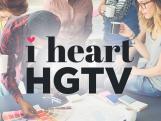 Get to know the talented writers and editors of HGTV's show and design blog. 
Go Behind the Blog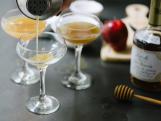 Take a look back at our past posts, from entertaining and design trends to up-and-coming HGTV shows.  
Read All Our Past Posts