These 7 Laundry Rooms Corral Dirt and Mud in Style
Win the battle against winter dirt with these savvy and downright stylish laundry room organization ideas.
It's getting to be that time of year when drizzly rains and sleet mean dirt and mud gets more easily tracked inside the house. (Especially when you have two dogs who love to play outside like me!) I've found the best strategy for keeping the mud to a minimum is to contain all muddy items or clean the dogs' paws in one spot — the laundry room. My laundry room is an uninspiring combination laundry room, pantry and storage closet, so I'd love to get my own paws on one of these nine spaces.
This laundry room by Mary Anne Smiley is the perfect foil for dreary days thanks to its sunny disposition. The rust-colored ceiling adds a contemporary touch to the otherwise country cottage style that's played up by the gorgeous white cabinetry, gingham wall covering and floral-print curtains.
When your laundry room is the size of a small closet, you'd do some pretty crazy things to trade it for one that's the size of a small kitchen! Don Sharp designed this sweet laundry room that has customized storage tucked in every corner. I especially love the soft blue subway tile backsplash.
Not every laundry spot is confined to a room. This laundry space by Nar Fine Cabinetry doubles as the back entrance to the home, and a large bench with cubby storage makes it easy to stow muddy shoes. An oversized sink also offers a good spot to wash up.
Organization really is key to making a laundry room sing. Linda Evans made this one especially functional with a clothing rod and fold-down drying rack that don't take up any extra space.
This laundry room by Evars + Anderson Interior Design gives me the butterflies in a good kinda way. Small spaces like laundry rooms and powder rooms are the perfect spots to experiment with style and have some fun, and the Christian Lacroix wallpaper really makes this space come to life!
Not all laundry rooms can be big, but all can be stylish! This pocket-sized laundry space is easily tucked away when not in use thanks to a rustic sliding barn door. A matching shelf offers a spot to stash laundry supplies.
Ok, you can't really see the whole laundry room in this shot, but I couldn't go without sharing this sink selected by designer Carol Sundstrom. That sink! Not only does its vintage look add charm to this space, the size of it makes it incredibly functional for big messes.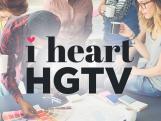 Get to know the talented writers and editors of HGTV's show and design blog. 
Go Behind the Blog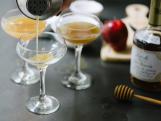 Take a look back at our past posts, from entertaining and design trends to up-and-coming HGTV shows.  
Read All Our Past Posts