Now Viewing
12 Crazy Outdoor Extras at the Property Brothers' Las Vegas Home
Drew and Jonathan Scott turned the backyard of their Las Vegas home into an over-the-top outdoor playground. See all the coolest features right here.
Keep in mind: Price and stock could change after publish date, and we may make money from these affiliate links.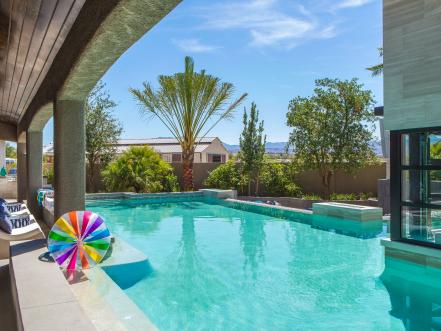 Larry Hanna/AP Images
1: A Huge Outdoor Pool
Jonathan and Drew took full advantage of the year-round hot weather in Las Vegas with a huge backyard pool. Cannonball, anyone?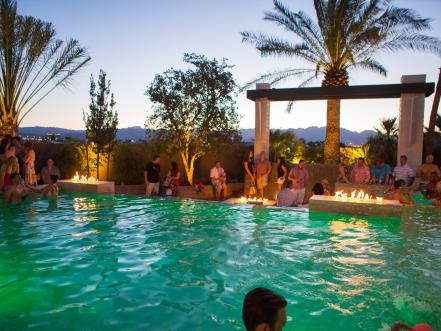 Larry Hanna/AP Images
2: Fire and Water
Built-in fire features create a dramatic contrast at dusk, making this pool perfect for parties.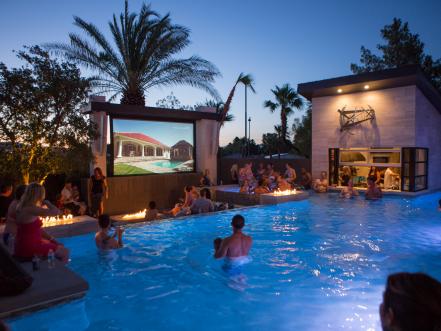 Larry Hanna/AP Images
3: An Outdoor Theater
A huge, retractable projection screen overlooks the pool and a sunken, built-in seating area complete with comfy cushions. That means it's always movie night at the Scott's place.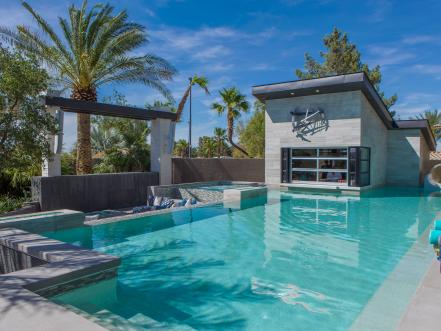 Larry Hanna/AP Images
4: A Swim-Up Bar
Go for a swim or grab a drink? Guests can do both at the Scott brothers' swim-up bar. The bar, tucked inside the pool house, features a garage-style door that can be pulled closed when not in use.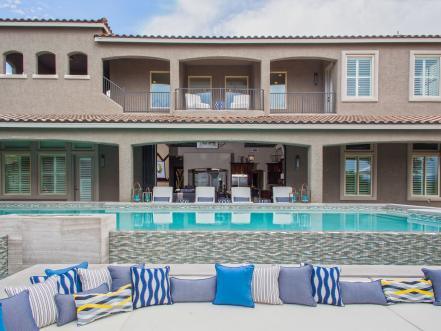 Larry Hanna/AP images
5: Indoor-Outdoor Living
A huge glass-paneled door that streches across most of the great room wall can be opened to the pool area, making it easy for guests to circulate in and out.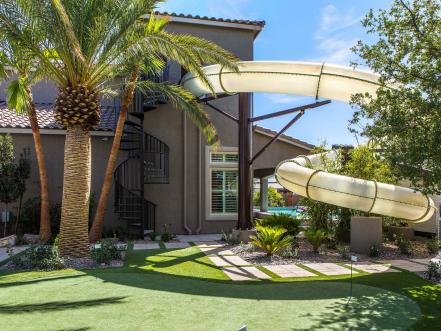 Larry Hanna/AP Images
6: A Two-Story Water Slide
Yes, you read that right. Drew and Jonathan installed a water tube that goes from their balcony to the pool. A spiral staircase lets guests reach the balcony from the outside.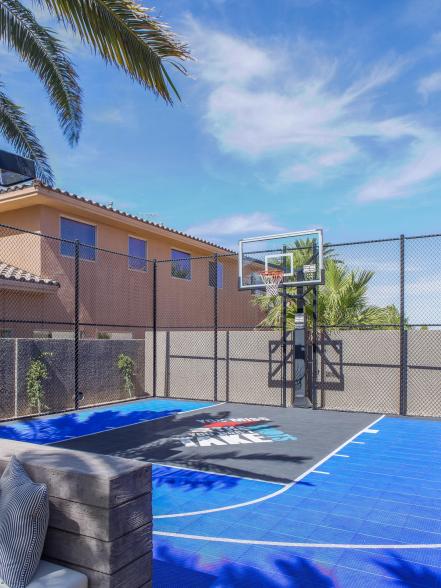 Larry Hanna/AP Images
7: A Backyard Basketball Court
Drew and Jonathan Scott are in constant (friendly) competition. Now they can battle for baskets anytime they choose with their own backyard court.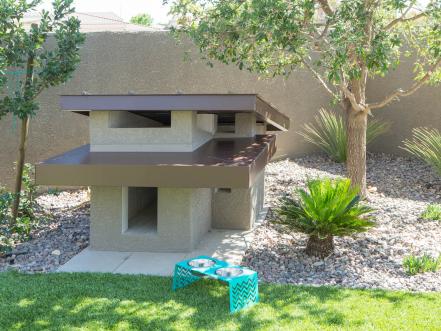 Larry Hanna/AP Images
8: A Modern Doghouse
The Scott brothers designed their home with a place for every member of the family -- even Jonathan's pint-sized pups, Gracie and Stewie. They can kick back in this modern doghouse that complements the Southwestern architecture of the main house.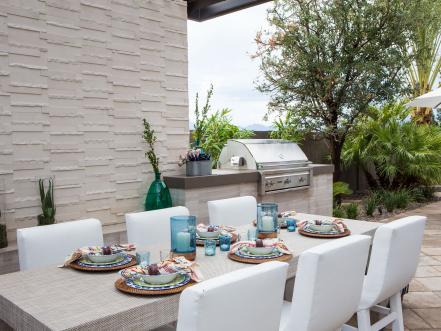 Larry Hanna/AP images
9: An Outdoor Dining Room
Drew and Jonathan's backyard includes this large dining table and grilling area for entertaining. A pergola shades guests from the sun.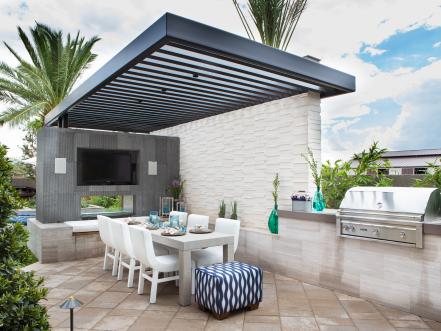 Larry Hanna/AP images
10: Another Outdoor TV
What's dinner without a movie...or an episode of Property Brothers? A stone wall houses an outdoor television, along with a cozy fireplace for chilly evenings.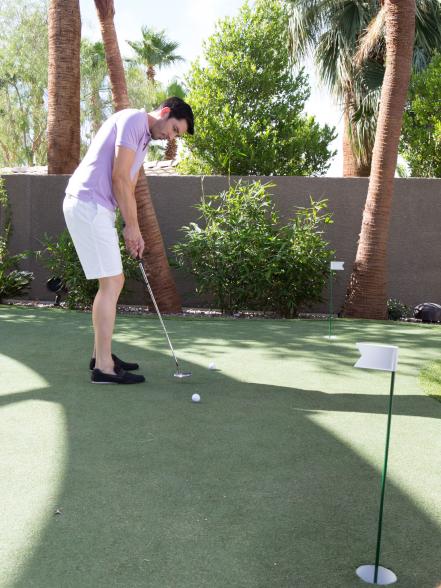 Larry Hanna/AP Images
12: Backyard Golf
When Drew needs to brush up on his golfing skills, he looks no further than his very own backyard putting green.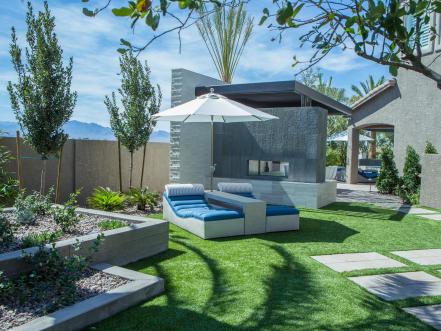 Larry Hanna/AP Images
11: Zen Garden
Even the Property Brothers need a quiet moment now and then. Plush blue chaise lounges and a zen-inspired rock garden create a spot perfect for relaxation.