Now Viewing
25 Smart, Modern Makeovers From Jillian Harris
See how Jillian Harris, the co-host and interior designer from HGTV's Love It or List It, Too, easily reimagines outdated spaces and turns them into modern miracles.
Keep in mind: Price and stock could change after publish date, and we may make money from these affiliate links.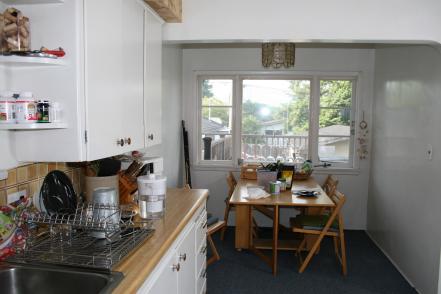 Before: Too Small to Entertain
These homeowners longed for a classy space where they could host dinner parties, but a tiny table and cramped kitchen just weren't cutting it.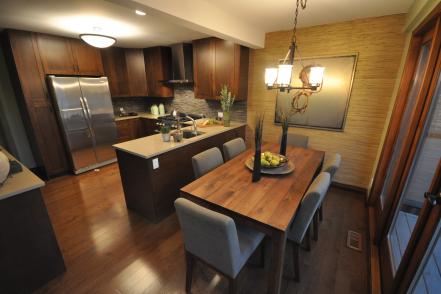 After: Elegant and Spacious
Co-host and interior designer Jillian Harris reworked the kitchen layout to create two stations in an open layout. A grander dining table for six sets the stage for lovely dinner parties to come.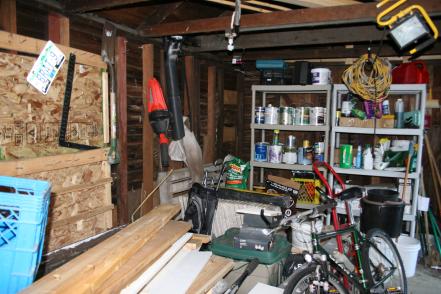 Before: Packed Garage With Leaky Roof
Yikes. This abominable "before" garage was in serious need of organization, and an unfortunate leak left wet clutter strewn about the space.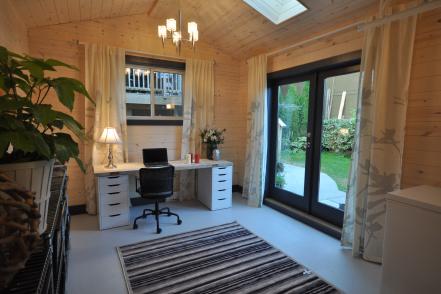 After: Peaceful Office Space
Since the homeowners were only using the garage to hold piles of clutter and paperwork, Jillian created a peaceful home office where they can keep things organized.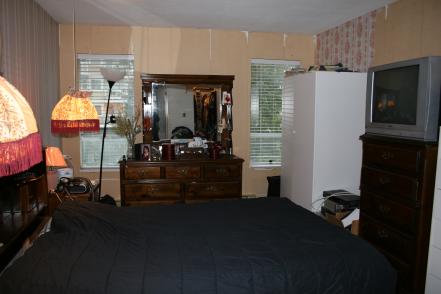 Before: Dated, Dark Bedroom
Improving this dated disaster wouldn't require much, but Jillian has big plans for this dark space, where even the wallpaper is trying to make a break for it.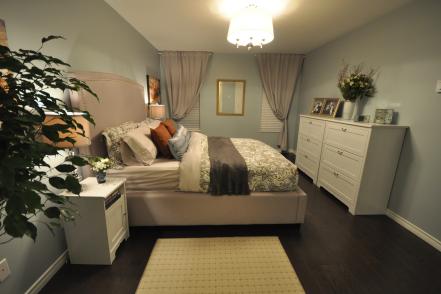 After: Serene Blue Bedroom
By adding tall window treatments, Jillian was able to make the ceiling feel higher and the room more spacious. A light, relaxing color palette creates a calming effect, while stylish new furniture ties the look together.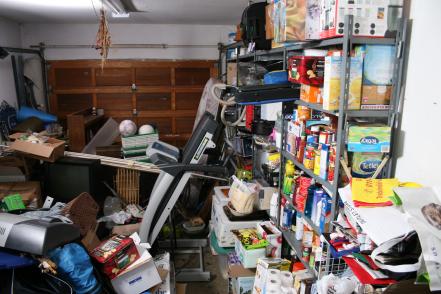 Before: Clutter to the Ceiling
This cluttered garage lacked organization and was essentially wasted space in a home where space was at a premium.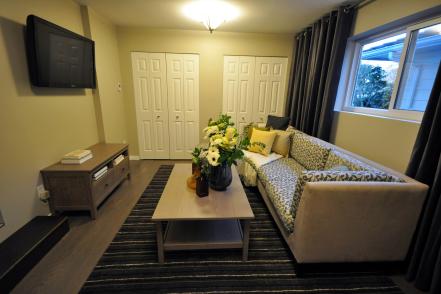 After: Finally a Family Room
Jillian opted to completely transform the garage into a more functional family room. Neutral walls and custom-built furniture look tranquil and inviting in this totally reworked space.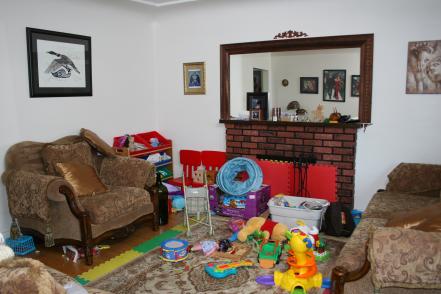 Before: Basic and Overflowing
Toys, toys and more toys turned this already bland living room into a makeshift playroom. Jillian hoped to remove the toys and add some personality.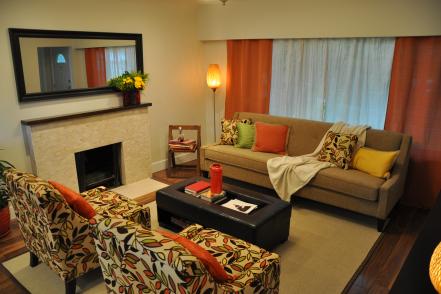 After: Smart Storage in a Stylish Space
A storage ottoman keeps the toys out of the way when not in use and doubles as a comfy spot to put your feet up in the newly redesigned living room.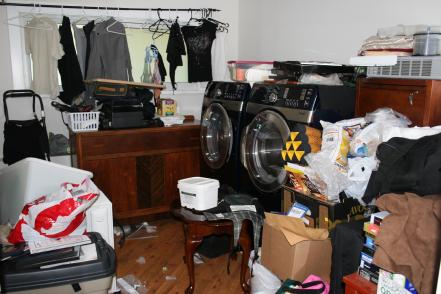 Before: Unorganized and Out of Control
Before Jillian got her hands on it, this laundry room was a major mess in need of a cleaning overhaul.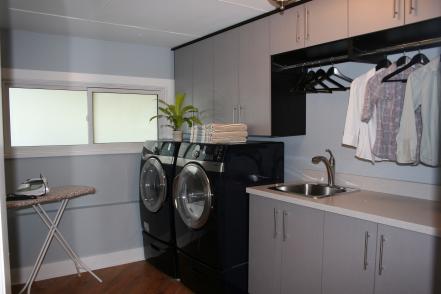 After: Everything in Its Place
Once Jillian worked her magic, this space was brought back to its original purpose: a laundry room. Brand new cabinets provide ample storage, making piles of clutter are a thing of the past.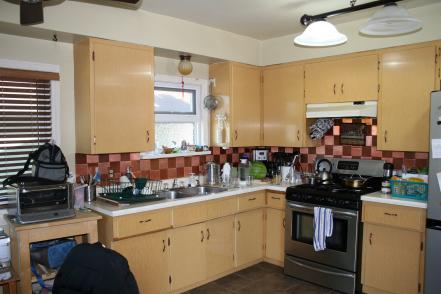 Before: Outdated Space and Color Scheme
For this dated kitchen, the homeowners needed a refreshed look with a smarter layout that would make it easier to keep an eye on their young daughters.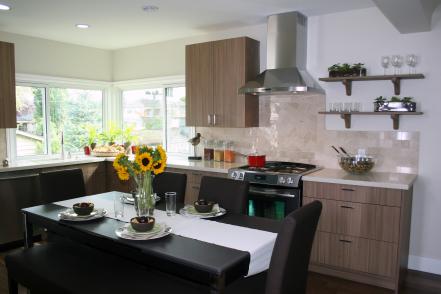 After: Open and Practical
This open floor plan makes it easier to see everything that's going on in the home, and a sleek palette of blended neutrals creates a timeless look.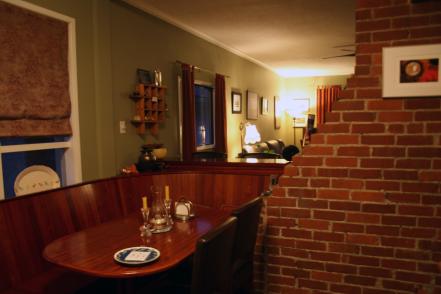 Before: Bad Lighting and Layout
In this painfully-dark before, bench seating and an awkward brick fireplace made it difficult to gather around the table.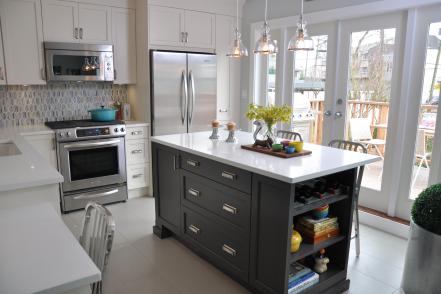 After: Bright and Reborn
After the makeover, this space looks like an entirely different room. Jillian was able to keep the fireplace by moving the kitchen cabinets. She even created enough space to add a kitchen island.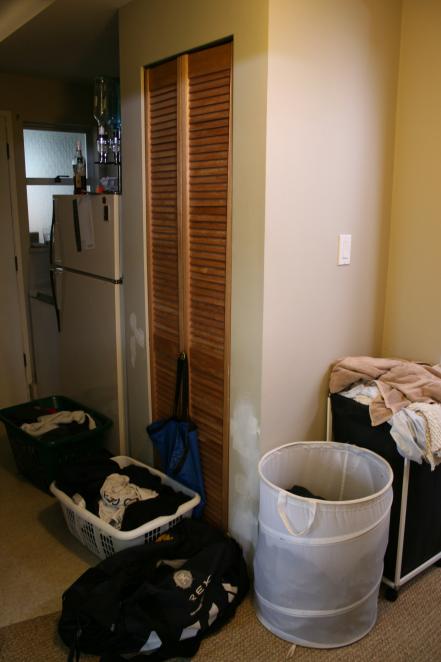 Before: Underutilized Storage Closet
The homeowners simply weren't making the most of the storage space this closet provided.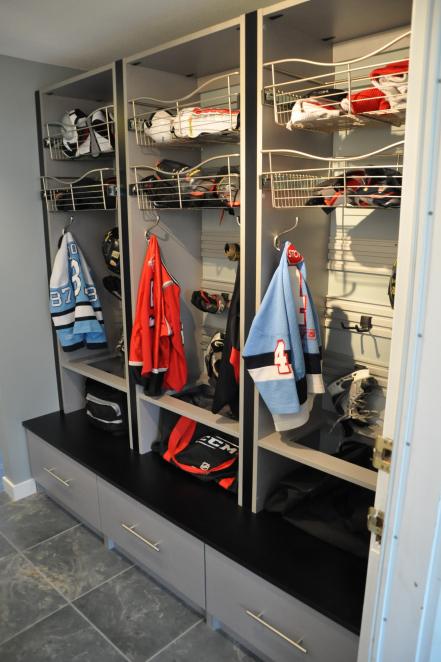 After: Makeshift Mudroom
In order to keep all the kids' sports gear organized and at the ready, Jillian installed custom-built lockers for easy, kid-friendly storage.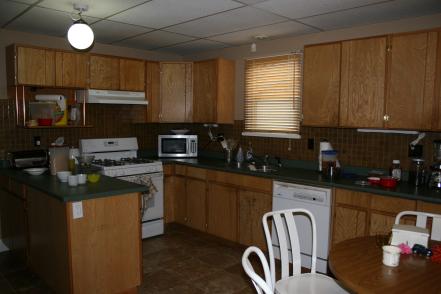 Before: Outdated Cabinets
Green countertops and cabinets that were over 30 years old were major eyesores in this outdated kitchen.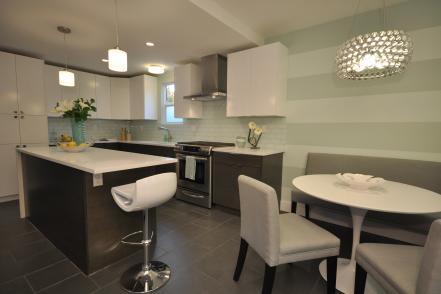 After: Cool and Contemporary
A neutral color palette brightens the kitchen, while new cabinets and a stunning tulip table bring the space into the 21st century.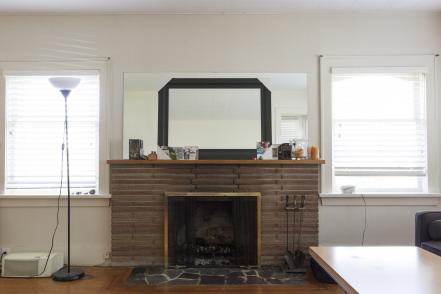 David Owen Strongman / Getty Images
Before: Boring Fireplace
This house had obvious potential, but the homeowners had a hard time seeing past the boring, cramped "before."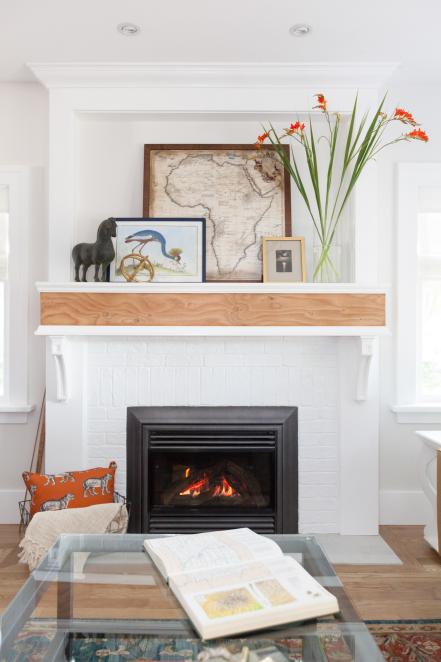 David Owen Strongman/Getty Images
After: Full of Personality
A bright white fireplace instantly brightens the look of this once-dated home, while unique art and accent pieces add personal flair.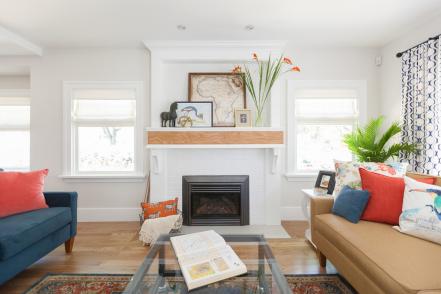 David Owen Strongman/Getty Images
After: Bright and Beautiful
A larger view shows off the updated furnishings, which make the entire space feel more modern. Interesting textiles throughout add a fun vibe to the newly-redesigned space.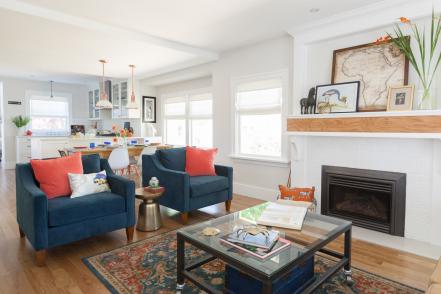 David Owen Strongman/Getty Images
After: Ideal Open Concept
From this angle, you can see how the open floor plan connects the living room to the dining room and kitchen, giving the entire home a bright, more modern feel.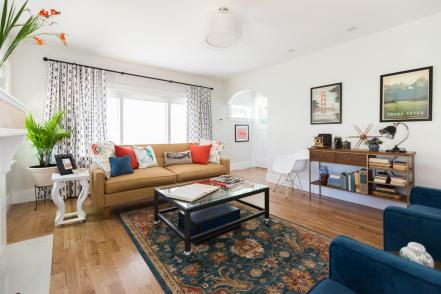 David Owen Strongman/Getty Images
After: Soft Lighting and Comfy Seating
A view of the opposite side of the living room shows off the neutral sofa, where fun accent pillows really pop. A large window with updated window treatments floods the entire floor in soft natural light.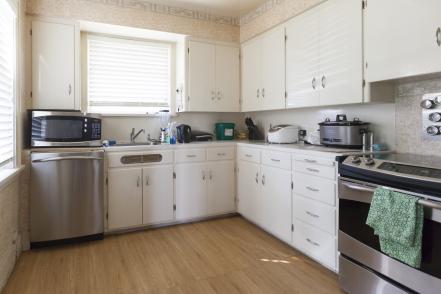 David Owen Strongman / Getty Images
Before: Good Bones, Old Cabinets
This kitchen already had new appliances, but the dated cabinets left something to be desired.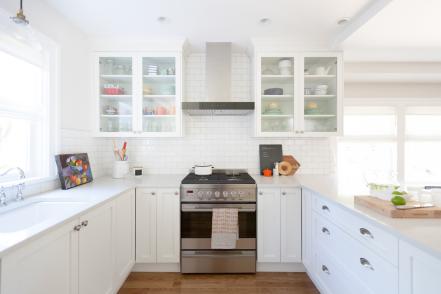 David Owen Strongman/Getty Images
After: Cheerful White Kitchen
Jillian kept the appliances but surrounded them with new white cabinets to instantly brighten up the space.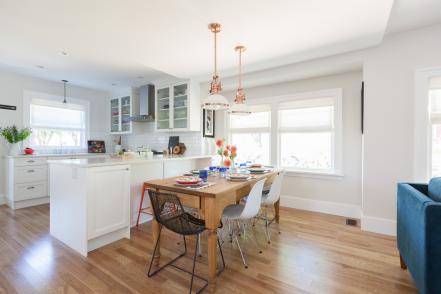 David Owen Strongman/Getty Images
After: Eclectic Dining Room
By opening up the first floor, the kitchen, living and dining area became one cohesive space. But to give the dining area a distinct look, Jillian used copper pendant lights and a more eclectic style.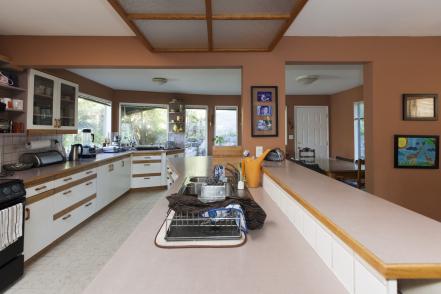 David Owen Strongman / Getty Images
Before: Dated '60s Cooking Space
Though the homeowners were once in love with this unique kitchen built in the 1960s, they both agreed it was long overdue for an update.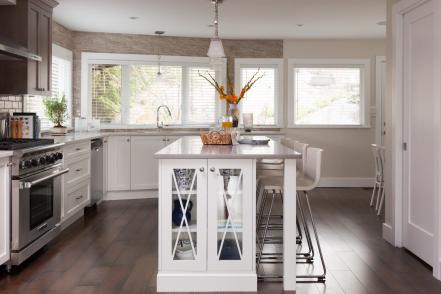 David Owen Strongman / Getty Images
After: New Lease on Life
Caesarstone countertops, a more modern kitchen island and a delicate wall color give this kitchen just the right amount of modern-meets-classic style.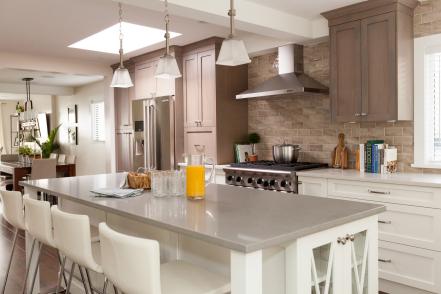 David Owen Strongman / Getty Images
After: Updated Island
Jillian was able to keep the existing island, but she gave it a more modern look with clean lines and a coat of crisp white paint.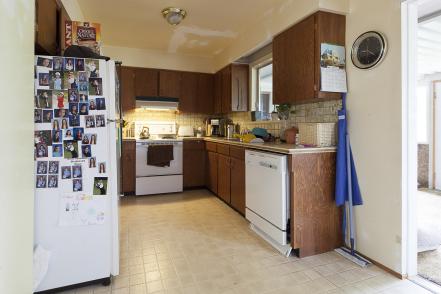 Farah Nosh / Getty Images
Before: Small Kitchen, Outdated Style
This kitchen was not only outdated, but the fridge was so small that a separate freezer had to be stored elsewhere.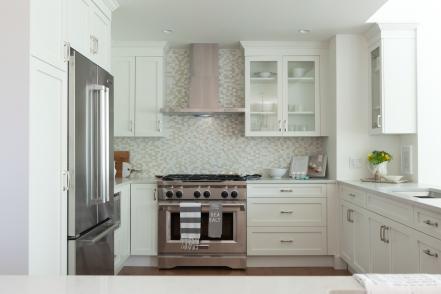 Farah Nosh / Getty Images
After: A Home Cook's Dream
After the makeover, this space is unrecognizable. With the crumbling cabinets removed, gorgeous new white cabinets take their place. High-end appliances and a fabulous backsplash give this kitchen the wow-factor it was missing.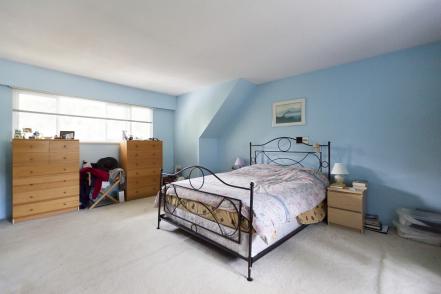 David Owen Strongman / Getty Images
Before: Spacious But Sparse
While this bedroom is great on space, the homeowners didn't know how to make the most of it, and a lack of style makes the room feel unfinished.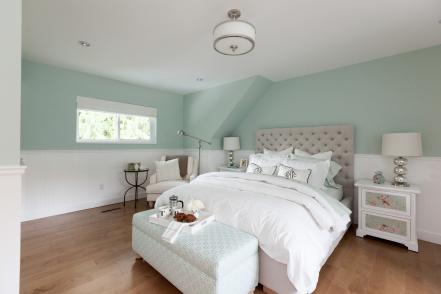 David Owen Strongman / Getty Images
After: Comfy, Cozy Escape
To make the most of this spacious bedroom, Jillian turned the ensuite into two walk-in closets. She then added custom nightstands, a queen-size bed with lush linens and a practical storage ottoman.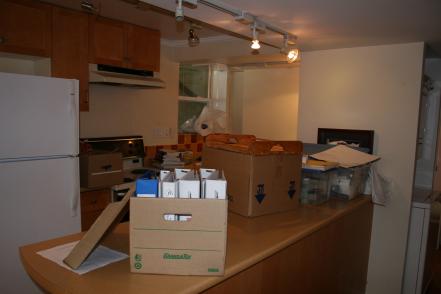 Before: Tiny and Unorganized
A tiny kitchen which also happened to be home to the family's washer and dryer was far from organized, and the layout needed to be reconsidered.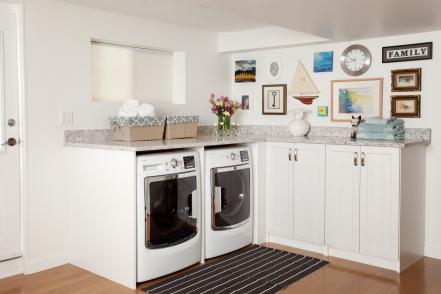 janis nicolay
After: A Separate Laundry Room
Jillian created a separate laundry room to provide this family with extra kitchen square footage. Cabinets keep laundry essentials out of sight.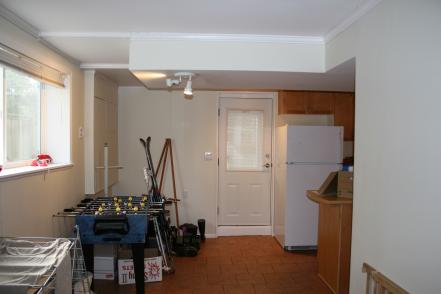 Before: Game Room Clutter
An already-small kitchen was also being used as part laundry room and part game room in this disorganized home.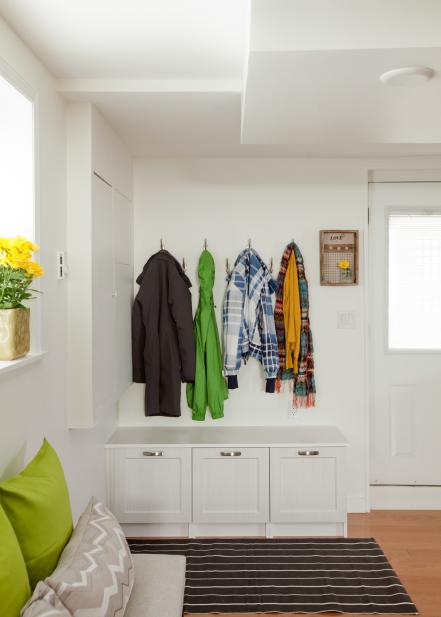 janis nicolay
After: Functional Mudroom
In order to add ease of organization to this once chaotic space, Jillian created a functional mudroom that would make storage and clean-up a breeze.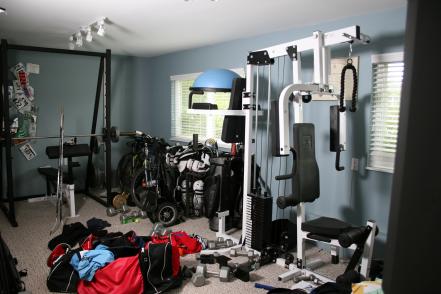 Before: Barely-Usable Gym
A home gym was supposed to alleviate tension, but this constant mess became the source of stress instead.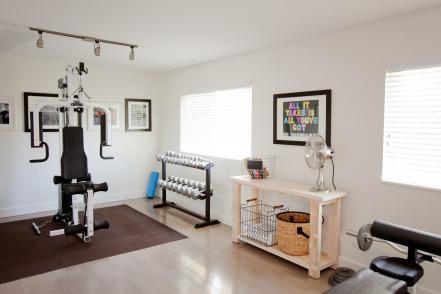 janis nicolay
After: Workable Work-Out Space
Jillian was able to reclaim this workout space by emptying the clutter and giving the room a more distinct purpose.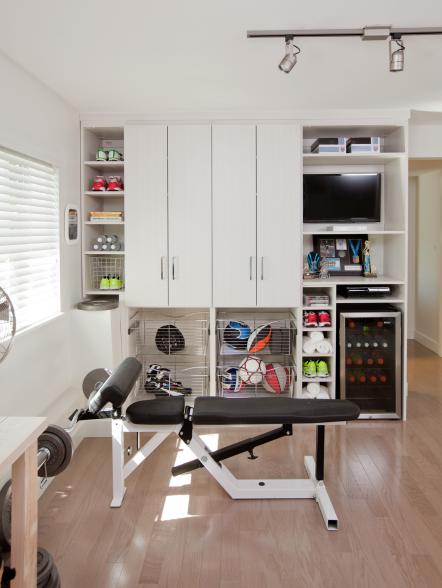 janis nicolay
After: Added Storage
To keep the clutter at bay, new cabinets were added for easy, concealed storage.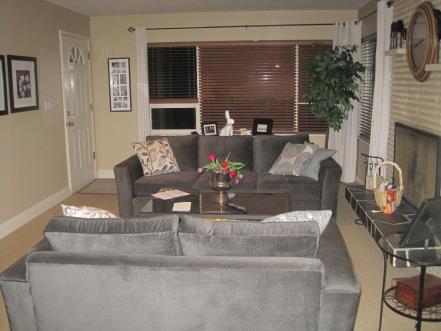 Before: Boring and Colorless
This living room mixed outdated furnishings with a boring design and lack of style.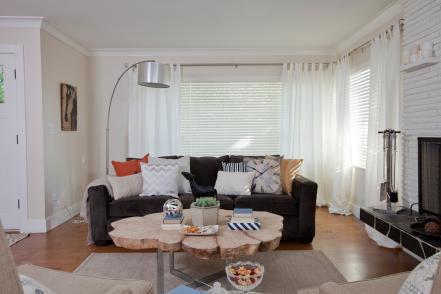 janis nicolay
After: Bright With a Pop of Color
Now full of personality, this living room boasts bright accent pillows, a fresh coat of paint and a stunning dark gray sofa.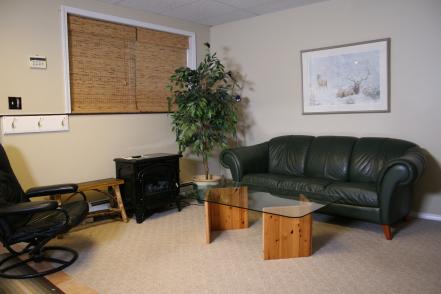 Before: Big Enough But Bland
This living room had space for some fabulous furnishings, but the lack of style left the homeowners wishing for something new.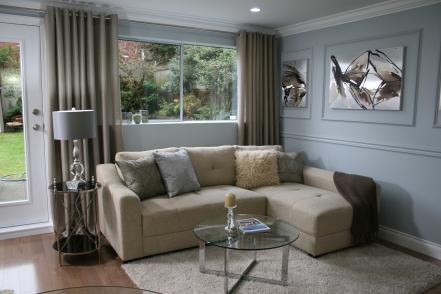 After: Making Use of Space
Since there was plenty of space to work with, Jillian chose a gorgeous sectional to anchor the room. A delicate color scheme and pretty white colors create a soft, relaxing vibe.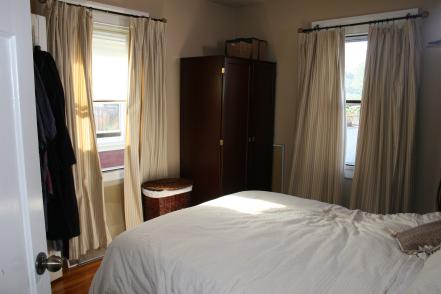 Before: Tight Quarters
This itty-bitty bedroom was so small that a bed alone made it difficult to move around.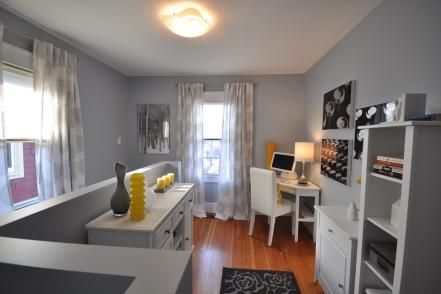 After: Switching Things Up
Since the space was far too small as a bedroom, Jillian reimagined the space as a cozy office with handy storage cabinets and a new convenient stairway.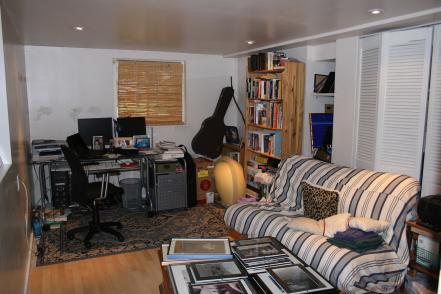 Before: Dingy Basement Office
A spacious basement was being underutilized as a dark home office with too much clutter and a huge need for storage.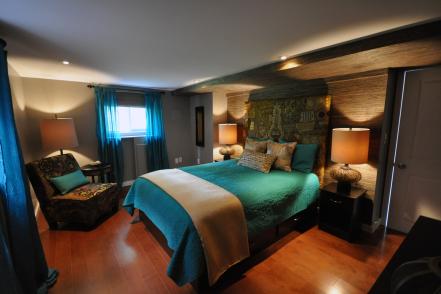 After: Basement Bedroom
The office was moved to a smaller nook upstairs, and the basement was reworked into a spacious bedroom with new hardwood floors and a soothing color palette.