Now Viewing
Liven up your yard and add shade quickly with these fast-growing trees.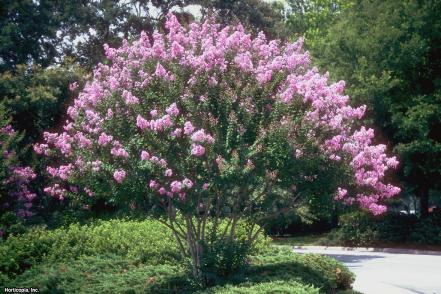 A Fast Grower: Crape Myrtle
Are you looking for more shade, a border for pivacy or windbreak for your outdoor spaces, but don't want to wait? These fast-growing trees will give you the coverage and color you want in a shorter period of time than most trees. And unlike many fast-growing trees, this collection avoids the pitfalls of weak wood and a short lifespan.
Crape myrtle (Lagerstroemia indica) comes in numerous cultivars, featuring flowers in lavender, pink, purple, red or white. The ones that bloom in mid to late summer are especially valuable for adding color to the landscape's "dog days," but there are also some that flower in early summer. Crape myrtles grow to 35 feet tall and wide, depending on the cultivar.
Grow crape myrtles as specimens and accents, narrow trees for fast shade, an allée along streets or driveways, screens, or stately groups under-planted with groundcovers, bulbs or small shrubs. Small varieties grow well in large containers mixed with other smaller plants. Look for crape myrtle varieties hardy from Zones 5 to 9.
Learn More: Choosing the Right Crape Myrtle for Your Landscape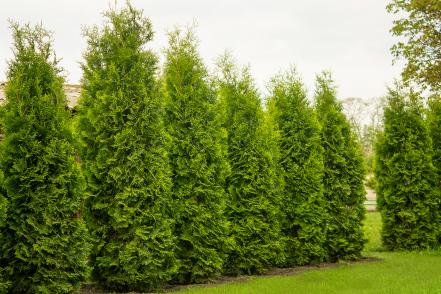 Shutterstock/Riepina Vladyslava
Fast Privacy: Emerald Green Arborvitae
You want fast growing? In the right conditions, Emerald Green arborvitae (Thuja 'Smaragd') can grow up to 5 feet per year to its mature height of 8 to 12 feet. It has a narrow footprint of 3 to 4 feet wide with a dense, columnar shape. This arborvitae boasts strong winter hardiness (Zones 3 to 8) and resists most diseases and insects. Prune to shape as needed — that won't bother it a bit. Choose Emerald Green arborvitae for a windbreak, noise barrier or privacy screen, spacing plants 3 feet apart on center. Keep plants at least 4 feet from a structure to provide air circulation.
For a taller arborvitae, look for 'Green Giant' arborvitae (Thuja standishii x plicata 'Green Giant'), which grows 40 to 60 feet tall and up to 20 feet wide. This large evergreen needs some elbow room, making it a good choice for a larger yard. It's hardy in Zones 5 to 8.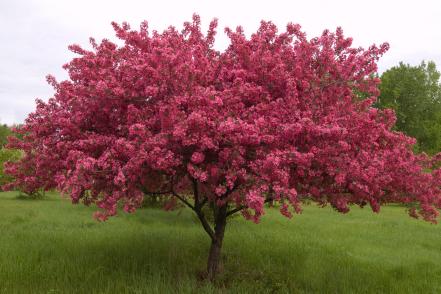 BaileyNurseries.com
Fast-Growing Beauty: 'Prairifire' Crabapple
Fill spring with scenes of blossom-bedecked boughs by adding 'Prairifire' crabapple (Malus 'Prairifire') to your yard. This quick-growing beauty works well in modern yards, staging a flower show in late spring. Blooms fade to form small apples that stay on the tree, beckoning fruit-loving birds.
Disease-resistant, expect this crabapple to keep its leaves all summer long. Trees grow 15 to 20 feet tall and up to 20 feet wide. It's hardy in Zones 4 to 7 and earned the award of 1996 Iowa Tree of the Year.
Learn More: How to Plant and Grow Flowering Crabapple Trees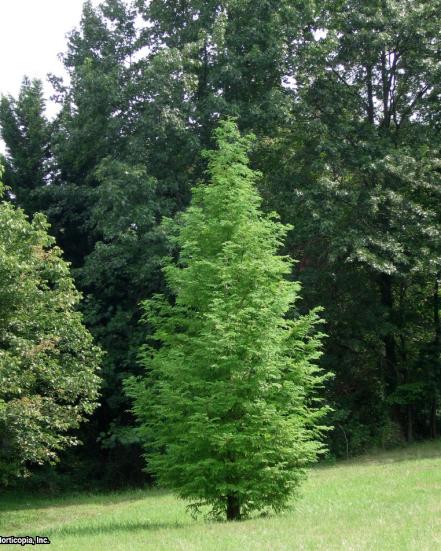 Dawn Redwood
This fast-growing tree is hardy in Zones 5 to 8. Dawn redwood (Metasequoia glyptostroboides) grows in a conical shape to a height of 100 feet and features feathery foliage. According to fossil records, this tree existed as many as 50 million years ago. It appreciates full sun and wet soil, which makes it a good addition to a rain garden.
This redwood tolerates pollution, which is why it's often planted in urban parks. This tree has few pest and disease problems. It does need room to soar, though, and grows best in a larger open space. Dawn redwood grows 15 to 25 feet wide.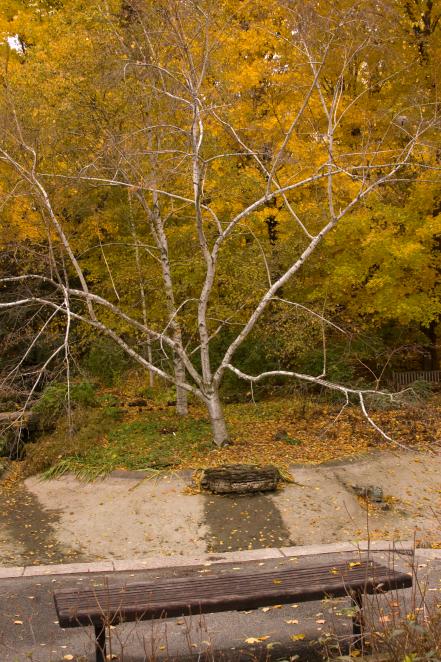 BaileyNurseries.com
Paper Birch
The fast-growing paper birch (Betula papyrifera) can soar up to 75 feet with a spread of 35 feet. This native North American tree features smooth white bark that exfoliates into papery strips, revealing an orange-brown inner bark. In the fall, leaves glow in golden hues. Paper birch is hardy in Zones 2 to 8 and tolerates a range of soils, but grows best in well-drained, acid, moist, sandy or silty loams. Fun fact: River birch is the state tree of New Hampshire.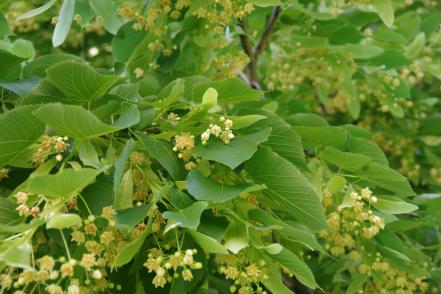 Shutterstock/Vladimir Martinov
Linden Tree
Native to North America, the linden tree (Tilia americana) has been cultivated in gardens since 1752. It makes a great specimen or shade tree and is also used as a street tree in rural towns (it's not pollution-tolerant enough for urban settings). Sweetly scented blooms open in early summer, beckoning bees by the dozens. Linden blossoms make a tasty honey, and the wood is often used for beehive honey frames. Also known as American basswood, this tree grows 50 to 80 feet tall and 30 to 50 feet wide. It's hardy in Zones 2 to 8.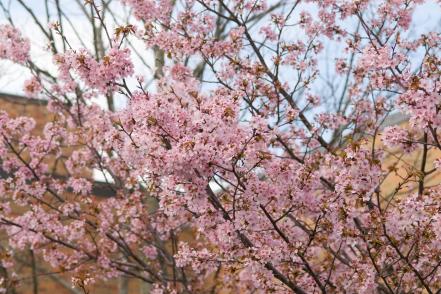 BaileyNurseries.com
Sargent Cherry
If you love the look of Japanese cherry trees, here's one that's fast growing and offers multi-season interest. Sold as Spring Wonder Sargent cherry (Prunus sargentii 'Hokkaido Normandale'), this tree features single pink blooms in spring and polished red-brown bark. Leaves emerge with purple tones, shift to green during summer and finish the year with fall hues of red, orange and gold. Expect the tree to grow 20 to 25 feet tall and 18 to 24 feet wide. It's hardy in Zones 4 to 8.
Spring Wonder Sargent cherry originated from a seed collected in Hokkaido, Japan, that was developed by Bailey Nurseries for Normandale Community College in Bloomingdale, Minnesota.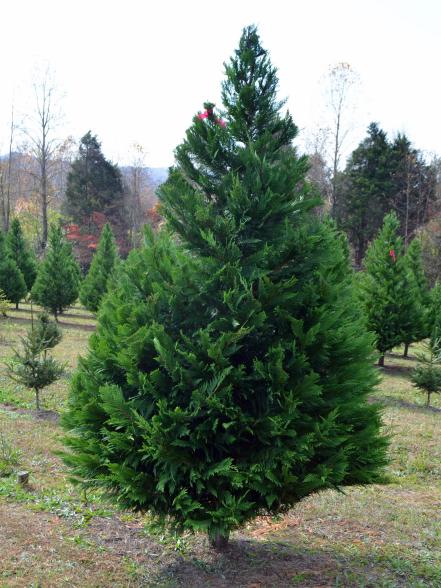 Leyland Cypress
Leyland cypress (Cupressus × leylandii) is a bright green conifer widely used for privacy screens because it's such a fast grower. This upwardly mobile tree can grow 3 to 4 feet per year when it's young, eventually topping out at 60 to 70 feet with a 15- to 25-foot spread. Leyland cypress has a lovely pyramid shape and feathery foliage in shades of dark green or blue-green.
Plant Leyland cypress in sun to part shade. It prefers well-drained, fertile soil but can tolerate occasionally poor drainage and acidic or alkaline soils.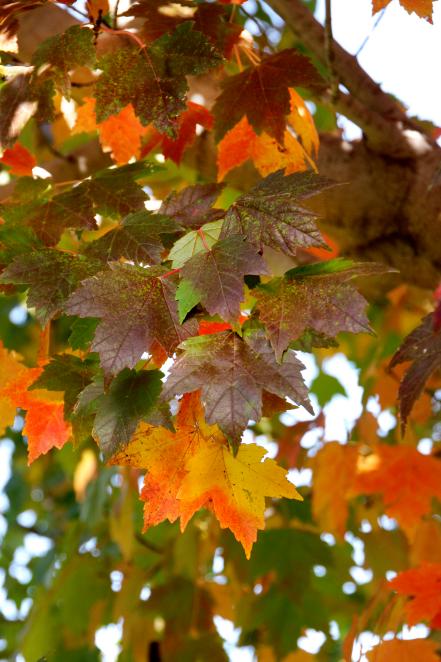 Photo courtesy of Bailey Nurseries, Inc.

'Sun Valley' Maple
Choose 'Sun Valley' red maple (Acer rubrum) for a fast-growing tree with brilliant red fall foliage. This maple grows about 24 inches per year up to a height of 35 feet tall and nearly as wide. It's hardy in Zones 4 to 7. A fast-growing red maple, 'Sun Valley' offers outstanding fall color and is also a reliable shade tree with good leafhopper resistance. Because this is a male variety, you won't be dealing with any seeds.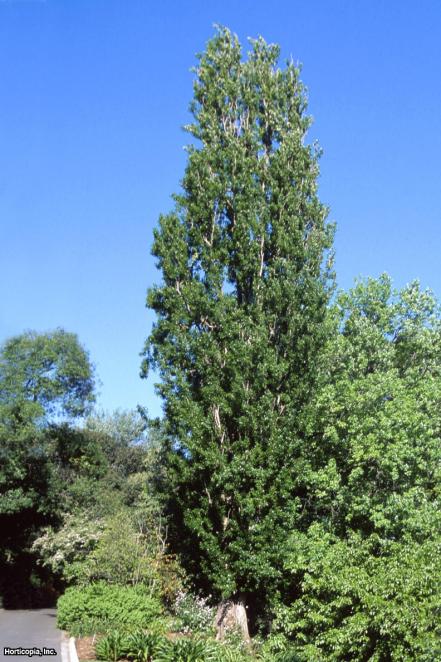 Lombardy Poplar
Give your yard a Mediterranean vibe by planting this quick growing tree. Lombardy poplar (Populus nigra 'Italica') thrives in full sun, soaring to 50 feet tall and up to 10 feet wide, adding strong vertical interest to any landscape. It's a drought tolerant tree that's hardy in Zones 3 to 9. Plant in moist, well-drained soil.
Fun fact: Lombardy poplars were the tree of choice in decades past to line golf courses, city streets and even Fenway Park in Boston. It fell out of favor in metropolitan settings due to surface roots that disrupted city sidewalks.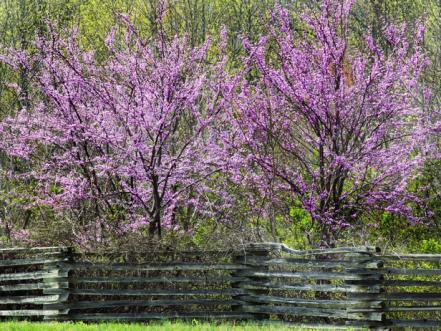 Eastern Redbud
A native tree in North America, redbud (Cercis canadensis) is loved for its abundant lavender, white or magenta flowers in early spring. Blossoms appear on branches before leaves, transforming twigs into colorful wands of bloom. These understory trees grow beneath the canopy of larger trees in their native forests. Expect redbud to reach 25 feet tall and 30 feet wide. Redbuds thrive in full sun to partial shade and prefer moist soil that drains well. This tree is hardy in Zones 4 to 9.
Learn More: How to Plant and Grow a Redbud Tree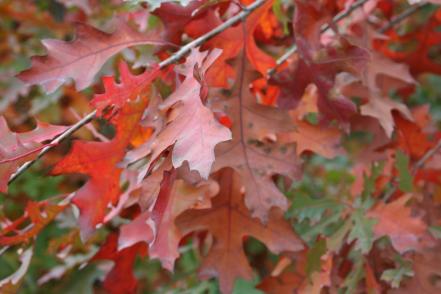 BaileyNurseries.com
Pin Oak
Branches on a pin oak (Quercus palustris) pop out all over the trunk in every direction, like pins on a pincushion. This sturdy oak makes a great street tree due to its tough personality. Trees typically grow 40 to 60 feet tall and up to 40 feet wide. In ideal conditions, this oak can soar to 100 feet high.
Fall color features shades of red and bronze, with leaves lingering on trees through winter. Pin oak grows best in moist, rich, well-drained soil. It doesn't tolerate alkaline soils, which cause leaves to turn yellow. Pin oak is hardy in Zones 4 to 8.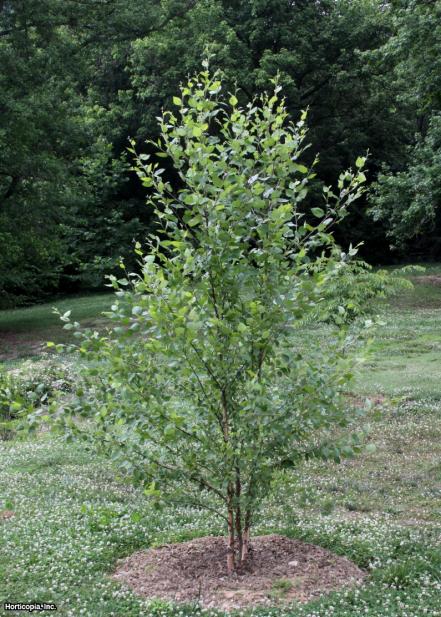 River Birch
This fast grower works well in a woodland garden, growing up to 50 feet tall and 40 feet wide. River birch (Betula nigra) is hardy in Zones 3 to 9 and grows best in partial to full sun. It's resistant to bronze birch borer, offers gold fall foliage and brings interest to winter landscapes with its peeling cinnamon-tone bark. Use this native North American tree to attract birds and butterflies to your garden.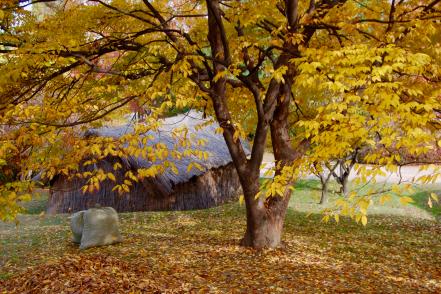 Shutterstock/Roy Poloi
Japanese Zelkova
Also known as sawleaf zelkova, Japanese zelkova (Zelkova serrata) makes an ideal specimen tree in areas of your yard that receive full sun. Pest- and drought-tolerant, this pretty tree grows 80 feet tall and up to 60 feet wide. It's a tough shade tree and performs well in streetside settings.
Unusual bark patterns and graceful branching make this tree a looker in the winter landscape. Fall color delivers a variety of tones, including yellow, orange, red-brown and purple-red. Japanese zelkova is hardy in Zones 5 to 8.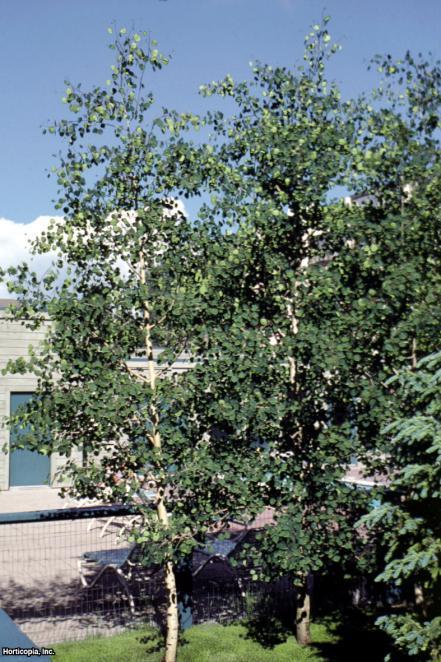 Quaking Aspen
For movement and color, it's tough to beat quaking aspen (Populus tremuloides), which is well known for its brilliant golden fall color. Flat leaf stalks make leaves tremble in the wind, creating a shimmering or quaking effect. This North American native thrives in full sun and is hardy in Zones 2 to 5. Trees can grow up to 60 feet tall and 20 to 30 feet wide.
Interesting aspen fact: There's a stand of quaking aspens in the Wasatch Mountains of Utah that spreads over 106 acres and weighs 6,000 tons. The trees are connected underground by a genetically identical stem, which essentially means the stand is one huge plant.