Now Viewing
23 Fairy Garden Flowers and Plants
Invite woodland creatures into your garden with flowers and plants they love, as suggested by authors Liza Gardener Walsh and Betty Earl.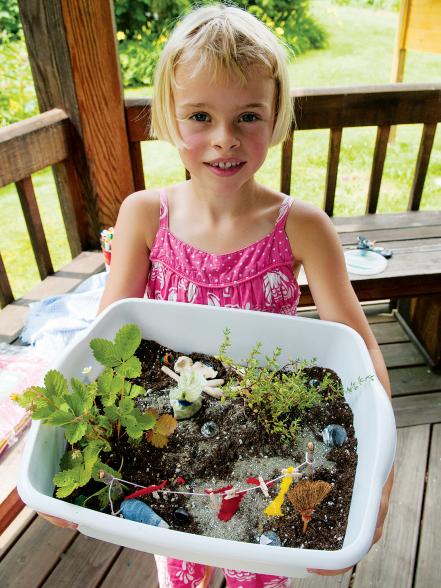 ©2013, Jennifer Smith-Mayo//Down East Books
Make Your Own Fairy Garden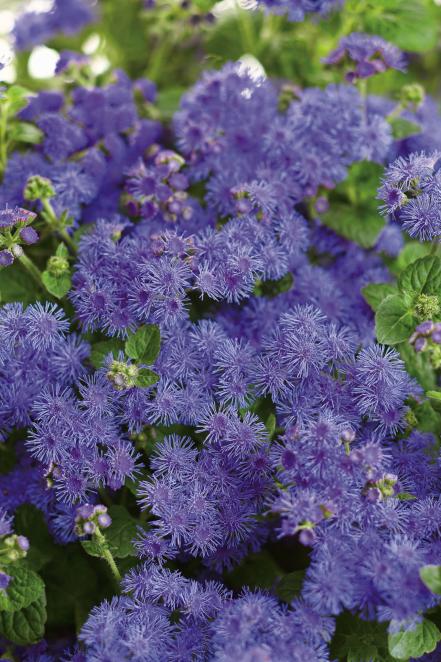 Proven Winners
Ageratum
Ageratum's pretty blue blooms make it a bright, colorful choice for fairy gardens.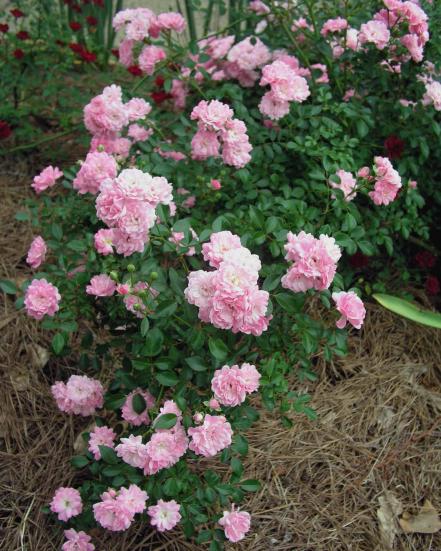 The Fairy Rose
'The Fairy' is a popular ever-blooming heirloom rose.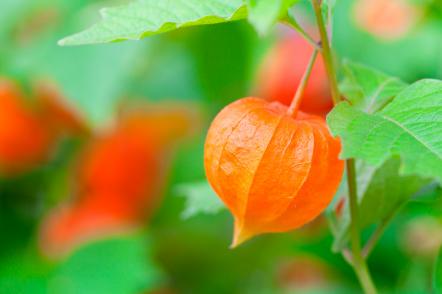 Chinese lantern's berry has a lantern look perfect for fairy garden lamps.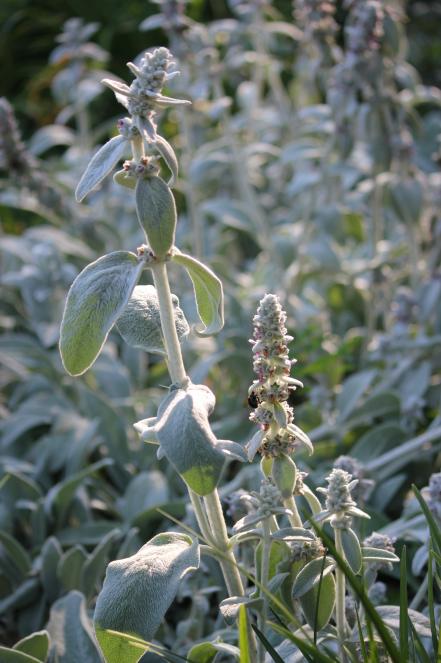 Lamb's Ear
Lamb's ear has a soft, velvety texture that children love, making it ideal for a fairy garden. Its lovely silver-gray leaves also play exceptionally well with other plants.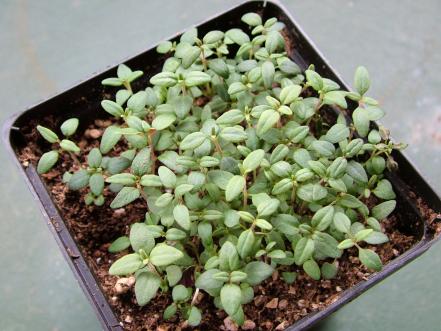 Thyme Seedlings
Aromatic thyme and a pleasing woody look makes a delightful addition to any fairy garden.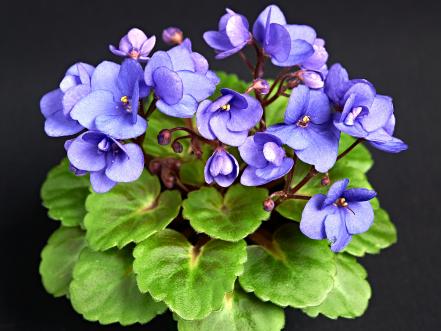 Winston J. Goretsky/African Violet Society of America
African Violet 'Persian Prince' (Heather Demers)
African violets are considered miniatures if they are 6" to 8" or less in diameter, and large if they're over 16" in diameter. Semi-minis are 6" to 8", while standards are 8" to 16". Trailing types have long runners that branch and spread; they can grow in hanging baskets or shallow pots. 'Persian Prince' (S. Sorano, hybridizer), is a miniature with so-called girl, or scalloped, leaves. Girl leaves are usually fleshier than boy leaves, which are solid green.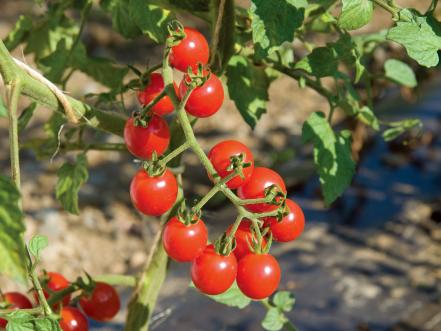 Image courtesy of Johnny's Select Seeds
Cherry Tomatoes
Cherry-type tomatoes are delicious in salads or eaten out of hand (it's tempting to eat them as fast as you pull them off the plants). They are also easy to grow in containers or patio gardens and are ideal for fairy gardens.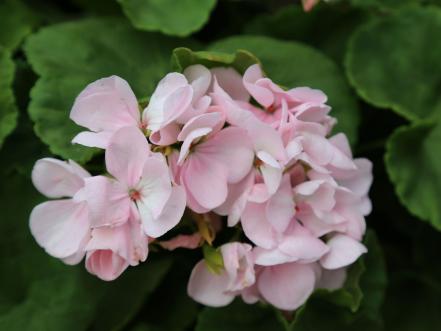 Pelargonium 'Ashfield Serenade'
Delicate, colorful pelargoniums are a large, diverse group of mostly evergreen flowers and add whimsy to a fairy garden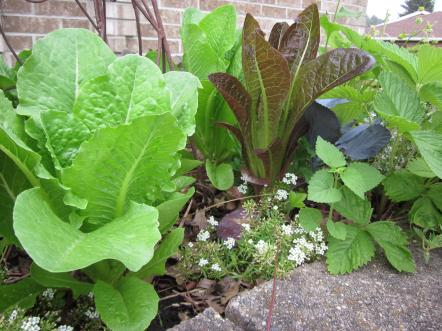 Julie Martens Forney
Lettuce
Lettuces are great for fairy gardens full of edibles.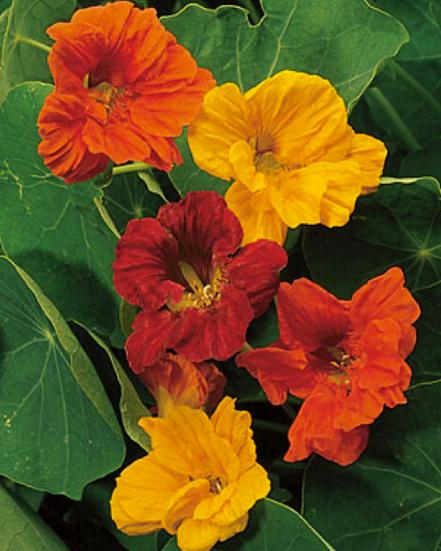 Image courtesy of Burpee
Nasturtiums
Edible nasturtiums make colorful and tasty additions to fairy gardens. Nasturtiums come in bright jewel colors and are a quick-growing plant.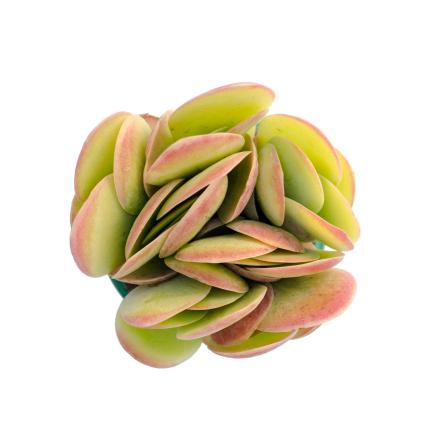 Photo courtesy of Altman Specialty Plants

Flapjacks
Flattened paddle leaves give this succulent a playful feel and bring strong architectural interest to any setting. Indoors, give this South African native bright light, and water only when the top inch of soil is dry. Low thirst means you can skip town for a week or two with no thought for watering. Also known as dog tongue, desert cabbage and paddle plant, this plant is known botanically as Kalanchoe luciae.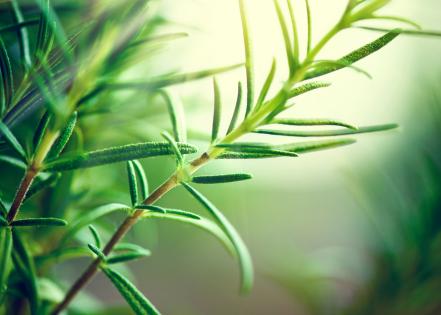 Rosemary
Because of its usefulness, sometimes we overlook the nice woody look of rosemary, whose fragrance and interesting appearance also lend interest to fairy gardens.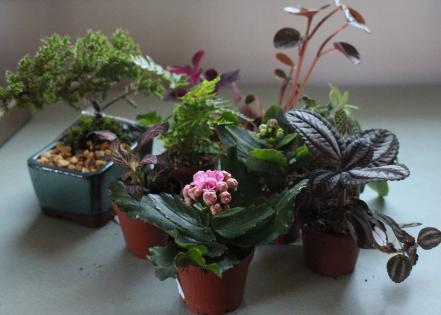 Fittonia and Friends
Mini fittonia, autumn fern, ripple peperomia, calandiva and bonsai bring various colors and textures and vertical interest to a fairy garden.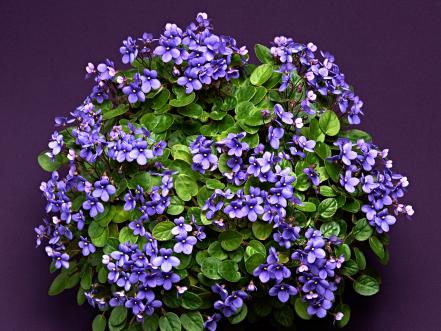 Winston J. Goretsky/African Violet Society of America
African Violet 'Pixie Blue' (Rodney Barnett)
African violets come in a spectacular variety of leaf types, flower shapes, colors and sizes. This plant, 'Pixie Blue' (L. Lyon, hybridizer), is a miniature trailer with single flowers.
Courtesy Ball Horticultural

'Medusa' Ornamental Pepper
Dwarf 'Medusa' is ideal for containers, growing just 6 to 8 inches tall. This variety produces long-lasting, upright, sweet fruits that are safe for a children's garden. The twisty peppers, which may remind you of Medusa's snake-like hairdo, start out ivory and ripen to yellow, then orange, and, finally, bright red.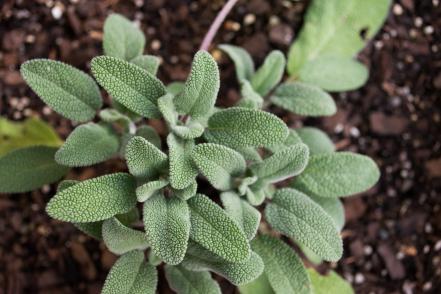 Sage
In addition to its culinary uses and lovely scent, sage adds an interesting textural element to your fairy garden.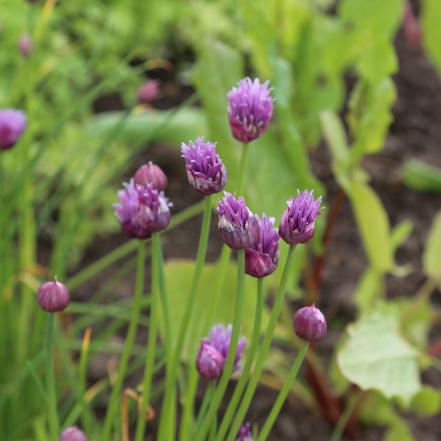 Image courtesy of Felicia Feaster
Chives
Chives, with their lovely flowers, are popular, easy-to-grow perennial herbs that make beautiful ornamentals.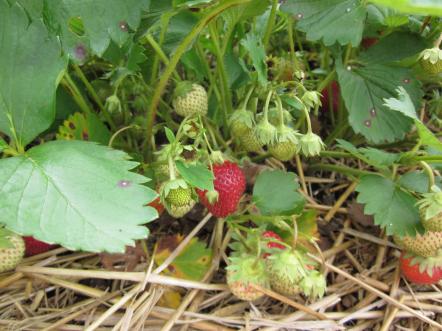 Julie Martens Forney
Strawberries
Use a straw mulch to keep ripening strawberry fruits clean and water well in containers.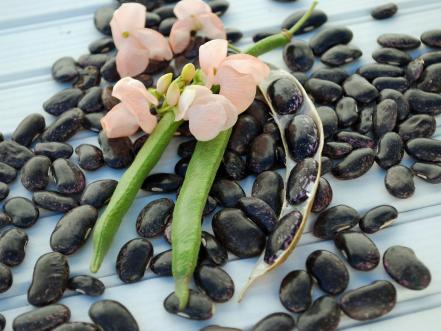 Image courtesy of Baker Creek Heirloom Seeds
'Sunset' Runner Bean
'Sunset' is a truly gorgeous plant all around, with peach-pink flowers bearing slender pods that open to reveal deep purple to black beans. The vines can reach 6 feet, so give 'Sunset' plenty of room to spread. Trellising works wonders for this pretty runner bean.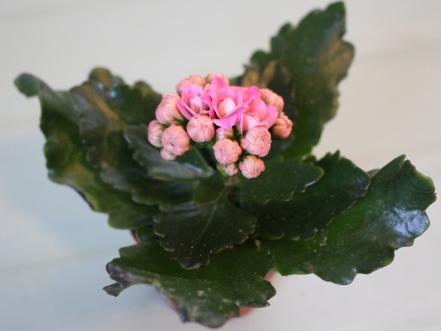 Colorful Calandiva
Add color and texture to your fairy garden with a variety of plant types.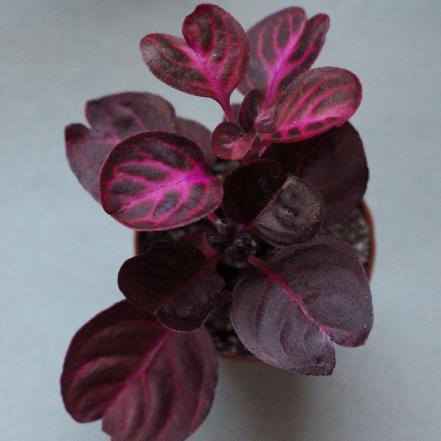 Choose Brights and Darks
A mix of small plants in your fairy garden will bring interest. Mix lighter and darker plants, some with intense color and variegated and solid leaves to make for a more unique garden.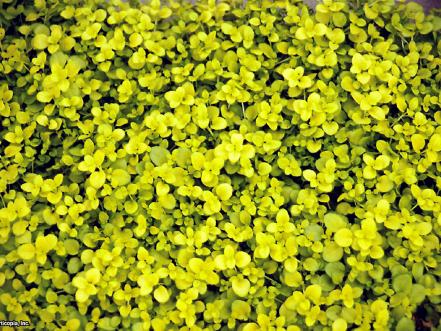 Creeping Speedwell
Creeping Speedwell is a bright and vibrant pick for a fairy garden and forms a lovely carpet of color at the base of the garden.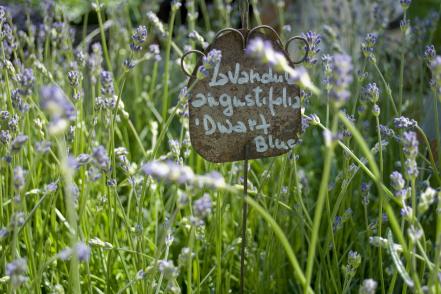 Lavender
Don't overlook the appeal of scent in a fairy garden. Edible plants but also fragrant ones, like a dwarf lavender perfectly suited to a fairy garden delight children's senses.