Now Viewing
35 Biggest Decorating Mistakes and Solutions
We've enlisted today's hottest interior designers to count down the 35 top decorating mistakes and included their style-saving solutions.
Keep in mind: Price and stock could change after publish date, and we may make money from these affiliate links.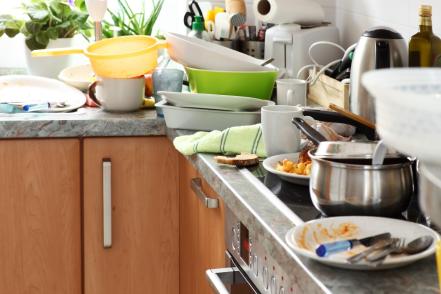 Shutterstock/Ingrid Balabanova
Mistake: A Cluttered Kitchen
The kitchen is truly the heart of most homes and the hub of family activity but all this activity can really cramp your kitchen's style. Piles of dirty dishes and countertops crowded with small appliances aren't appealing.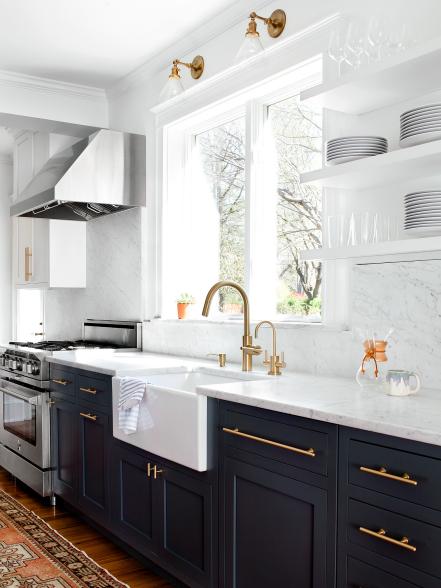 Jennifer Hughes; Design By: Elizabeth Lawson, Elizabeth Lawson Design
Solution: Minimize the Mess
Stay on top of dirty dishes by teaching your family to always clean up immediately after meals. Also, limit the number of appliances and tchotchkes you allow to pile up on the countertop. A potted plant or a vase of flowers are all you need to add a little color and life.
See More Photos: 30 Budget Kitchen Updates That Make a Big Impact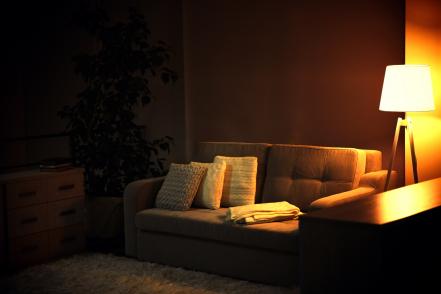 Shutterstock/Africa Studio
Mistake: Going to the Dark Side
Too few lamps or overhead sources of light can make even the coziest living room feel cramped and downright creepy.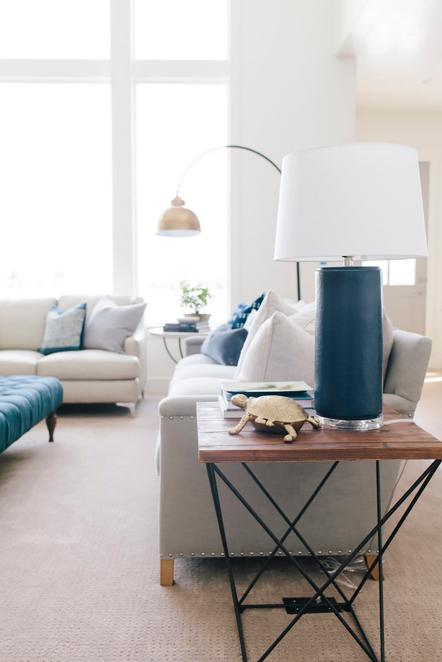 Becky Kimball Photography
Solution: Light It Up
A lot of life happens in your living room. Add multiple types of lighting, like table lamps, overhead lighting and floor lamps to ensure ample illumination for tasks like reading.
See More Photos: 20 Living Room Lighting Design Ideas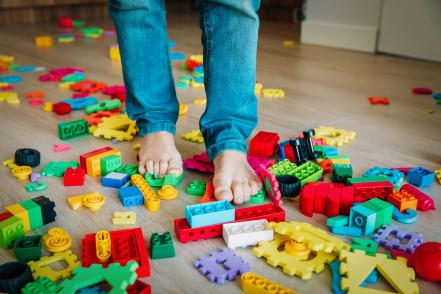 Shutterstock/NadyaEugene
Mistake: Untamed Kids' Toys
Kids = stuff. Lots and lots of stuff. And, it's easy to let their toys take over the house.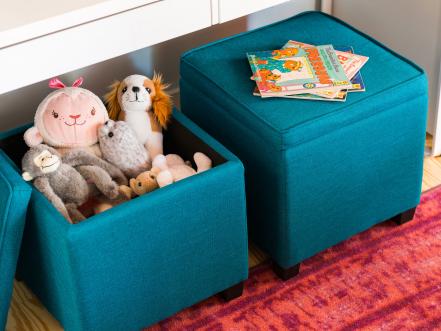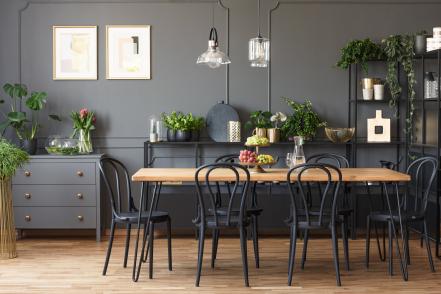 Shutterstock/Photographee.eu
Mistake: Choosing Style Over Sittability
Dining chairs' entire purpose is to be sat on — selecting dining chairs based solely on a trendy style — instead of comfort — is a definite no-go.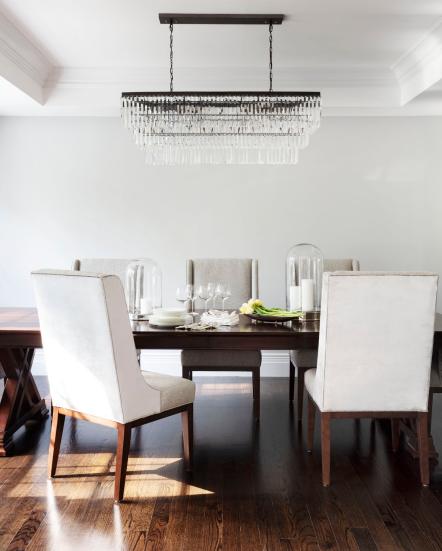 Hulya Kolabas
Solution: Opt for Comfy Chairs
Whether hosting guests or just enjoying a meal with your family, dining should be a time to unplug, relax and enjoy your meal. Encourage your dinner companions to linger a little longer with cushy, upholstered chairs.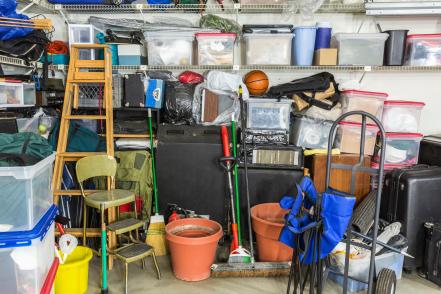 Shutterstock/trekandshoot
Mistake: Stuffing Your Garage to the Gills
It happens before you know it: the garage becomes a dumping ground filled to the brim with items you aren't ready to throw away or donate — yet, honestly, haven't used in years (and, probably, even forgot you owned).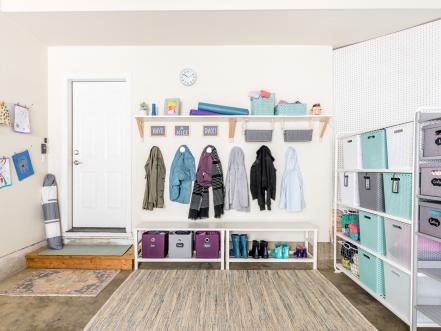 Portland Premier Photography
Solution: Reclaim the Space
Let's be honest: A garage is a terrible thing to waste. Reclaim this valuable square footage by donating/tossing items you no longer need and installing a system of shelves, hooks and bins to turn your former dump into a family-friendly drop zone.
See More Photos: Before and After: A Garage Makeover the Whole Family Can Enjoy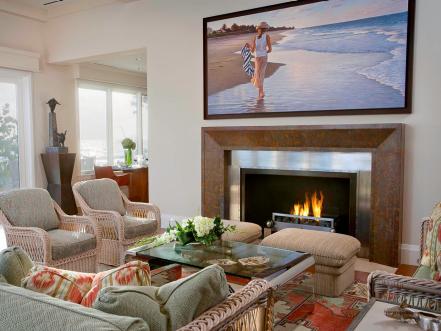 Mistake: Designing Around the TV
You want everyone to be able to see the next episode of House Hunters, but that doesn't mean the TV has to be the focal point of your living room.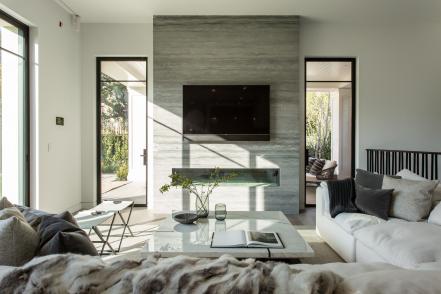 The Salty Shutters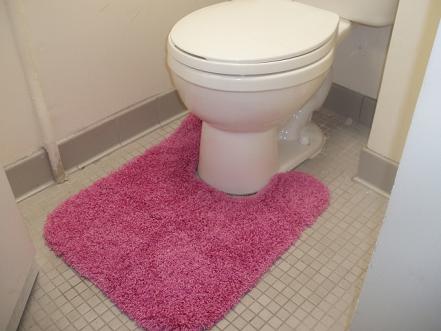 Mistake: Toilet Rugs
Toilet rugs are cut to fit around the toilet and sometimes have a carpet-like matching seat cover.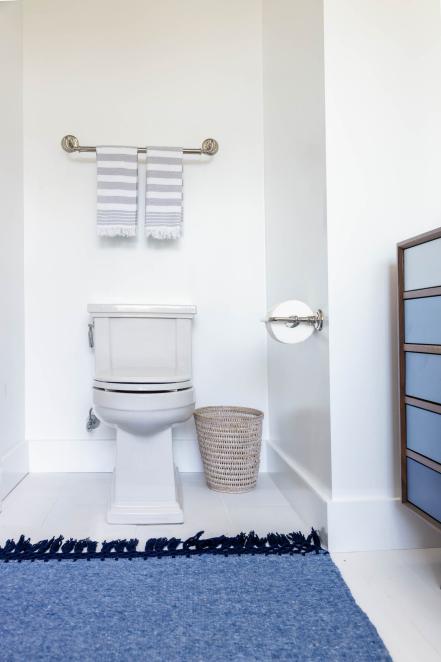 Tomas Espinoza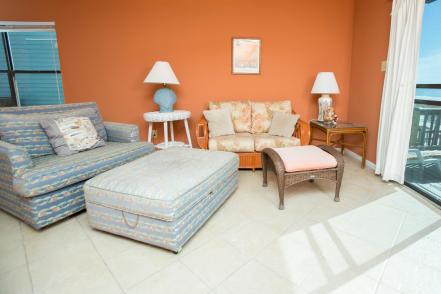 Meggan Haller/Getty Images
Mistake: Not Having Houseplants
Your space may feel a little ho-hum and stuffy without a houseplant.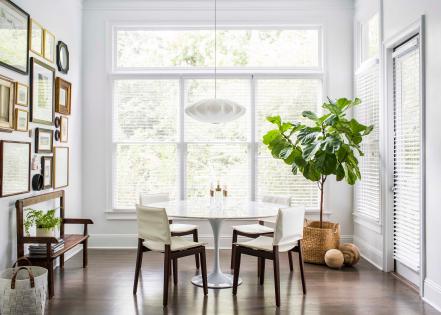 Jeff Herr Photography
Solution: Add Your Favorite Plants
You don't have to turn your home into a conservatory, but adding a little green can clear toxins in the air and bring a space to life.
See More Photos: 21 Forgiving Houseplants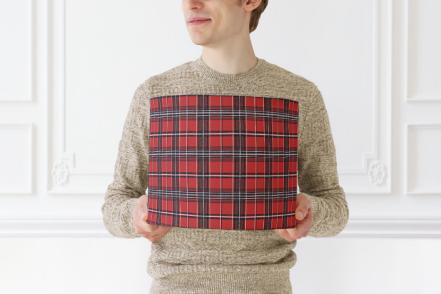 Mistake: Having the Wrong Lampshade
Branching out with a unique style of lampshade can add character to a space, but picking one that is too big for the lamp can make an awkward statement.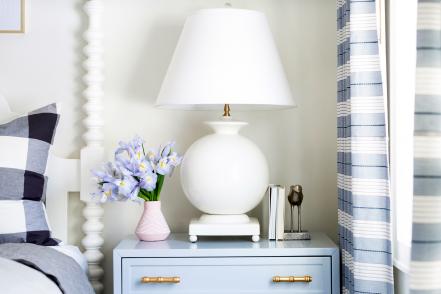 Spacecrafting Photography
Solution: Choose Your Shade Carefully
Give your lampshade choice a bit more consideration and pick a style — and size — that's right for your room.
See More: 12 Stylish Bedroom Lamps Under $100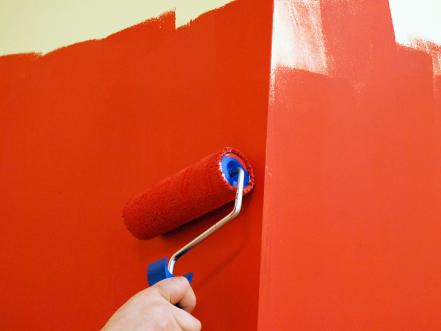 Mistake: Not Testing Paint Colors
Color swatches may be helpful, but starting a big paint project without seeing the color in your space could make you end up with an unsatisfying finished project.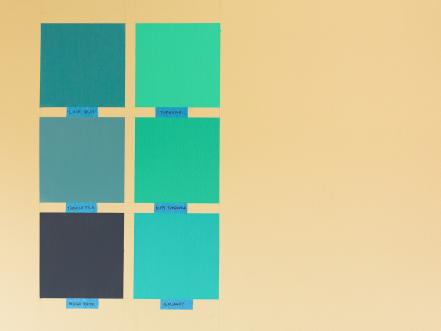 Brian Patrick Flynn
Solution: Try Multiple Hues
Buy a few smaller containers of your favorite paint choices to test out several colors along one wall. Live with the swatches for a few days, noting how they look both day and night. Label the painted swatches with painter's tape so you'll remember which color you liked best.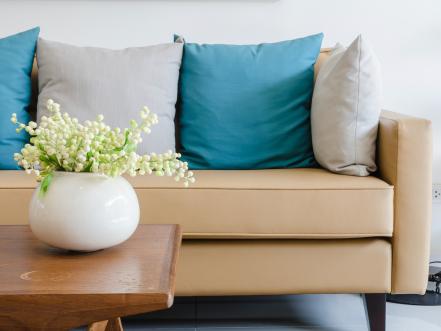 Khongkitw
Mistake: Covering A/C Ducts
Feeling too warm (or chilly)? Make sure your new living room layout isn't covering up your A/C vent.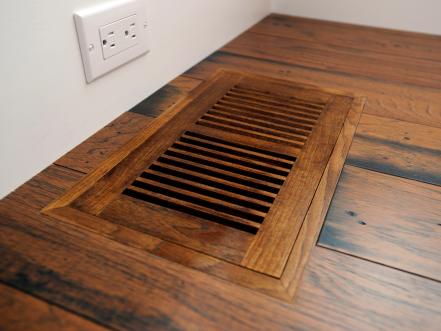 Solution: Plan Around Your Air Source
Identify the A/C vents in your room and design your room around those to keep the air flowing.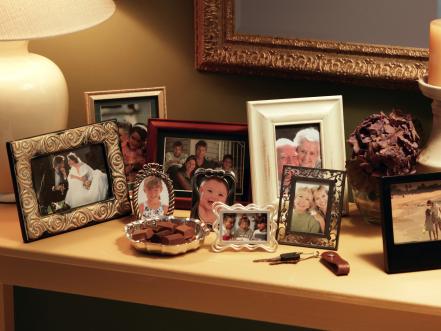 Mistake: Too Many Photos
You're either a photo person or you're not. Photo people feel very sentimental and have a hard time giving up the pictures on their walls and tables.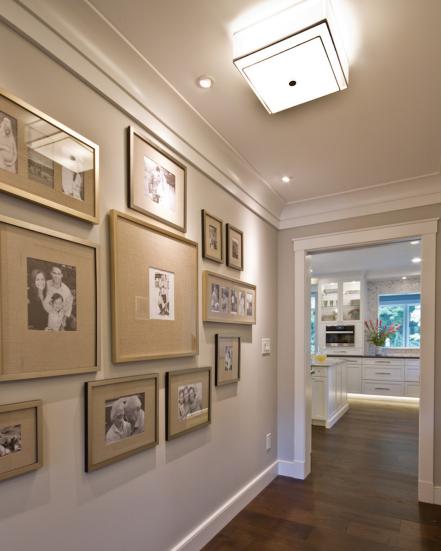 Jack London Photography
Solution: Gallery Wall
Display your favorite photos in a gallery wall and switch them out whenever you'd like. You can organize the rest of your photos in albums by decade or event, and keep them nicely arranged on a bookshelf.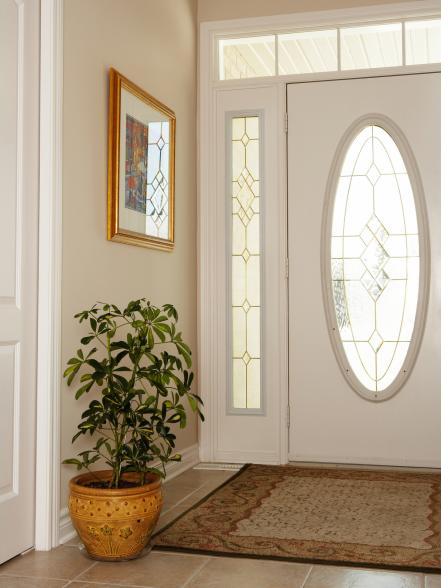 Mistake: Ignoring the Foyer
The foyer is a terrific opportunity to make a statement about who you are and what your house is like. A foyer doesn't have to be something grand — any statement is better than none at all.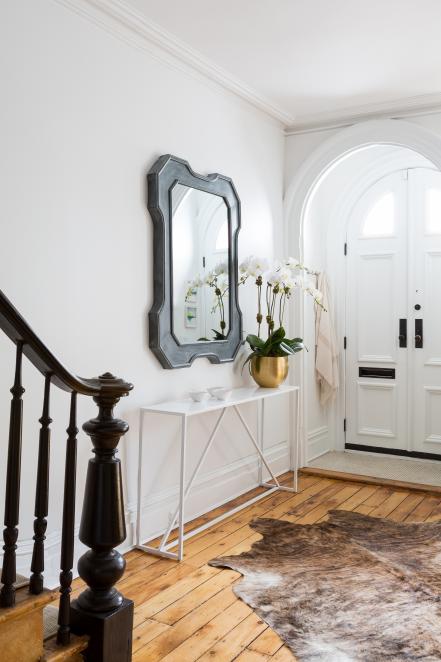 Ball & Albanese
Solution: Make a Statement
Use paint or patterned wallpaper to add color, and hang a beautiful mirror or painting. A mirror is especially great because it reflects light and creates the illusion of more space. Use the horizontal surfaces to hold mail and keys when you first walk in.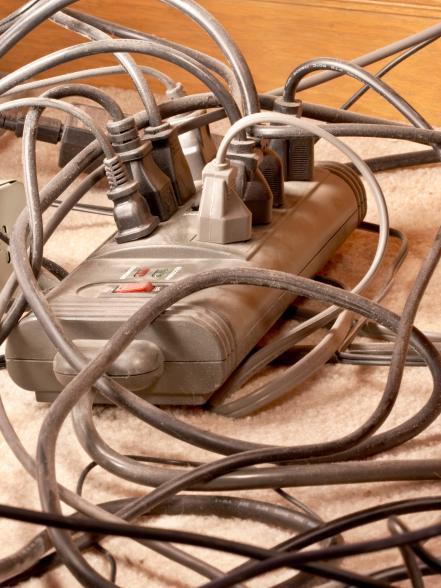 Jo Ann Snover
Mistake: Undressed Cables
A cluster of tangled wires clutters your home office and can be a hazard.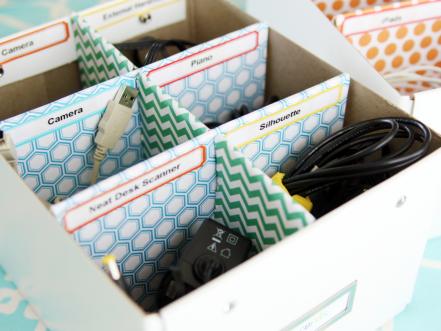 Photo courtesy of Jennifer Jones
Solution: Organized Cords
Keep wires hidden at all times with these easy solutions:
1. Find a cord cover that matches your wall color.
2. If the furniture isn't a valuable antique, drill a hole in the back for the cords to go through.
3. Keep unused wires in a labeled storage container in an easily accessible area.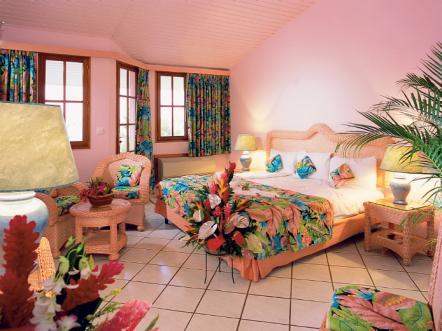 Mistake: Out-of-Place Themes
A home's decor needs to be authentic and provide a sense of where you are. Decorating too much in the same print is overwhelming and tacky.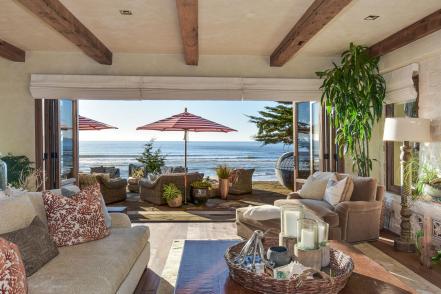 Bailey Properties, a member of Luxury Portfolio International
Solution: Stylish Accent Pieces
Use accents to incorporate the look you enjoy without being overwhelming. If you have a house in the mountains and love the beach, display a collection of seashells or coral in or on a bookcase or end table instead of designing an entire beach-style room.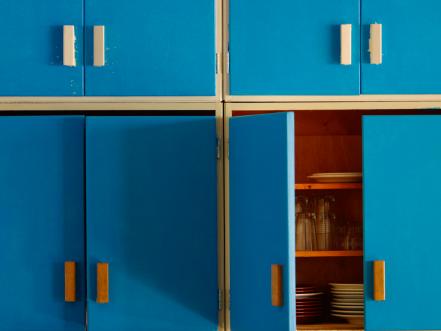 Mistake: Dated Hardware
Don't let your rooms feel dated by hanging onto dated (or even worse, damaged) cabinet hardware.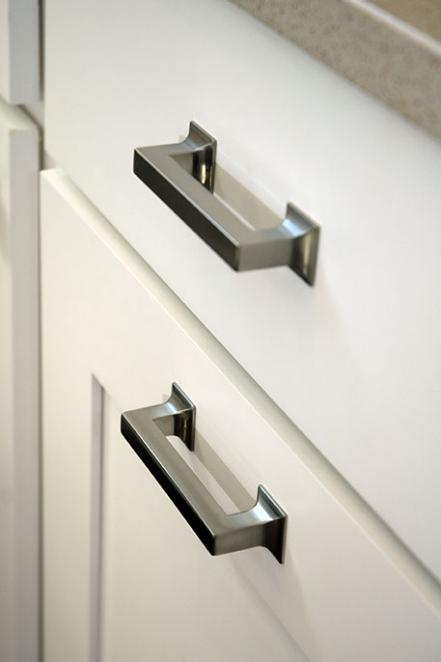 Solution: Update Hardware
Make small changes like switching the hardware on your kitchen or bath cabinets for a big impact.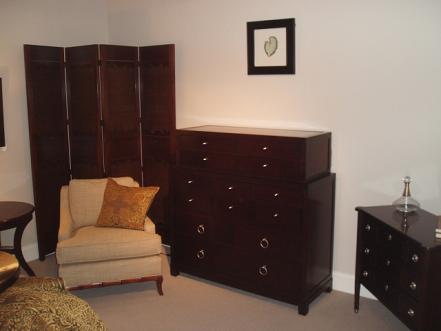 Mistake: Unbalanced Furniture Placement
Some people just don't have an eye for furniture arrangements, so it helps to look at magazines to see what somebody else has done. If you have a sofa with a heavy bottom, don't add a big coffee table.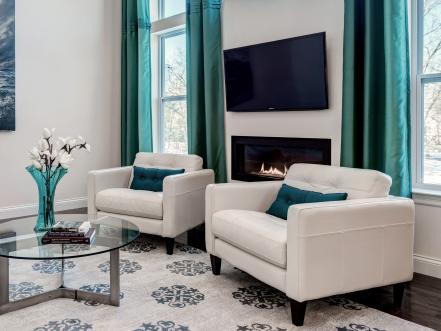 S&K INTERIORS
Solution: Balance Furniture Pieces
Use something light made of glass or with legs, and add a tall, thin floor lamp to help bring your eye up and make it more dynamic. Be sure to keep your furniture arrangements balanced to the eye.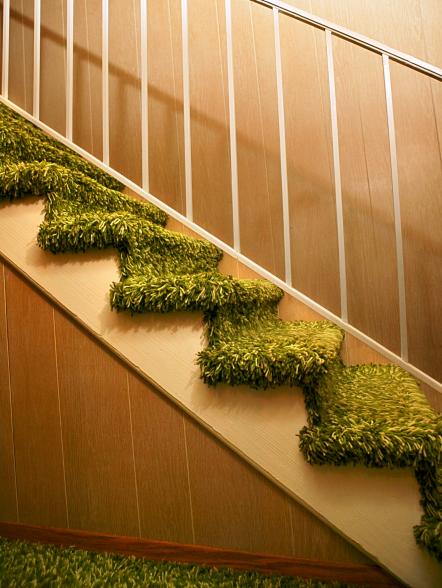 Mistake: Keeping Something You Hate
One of the biggest decorating mistakes is keeping things you really don't want, like an existing carpet or a gift.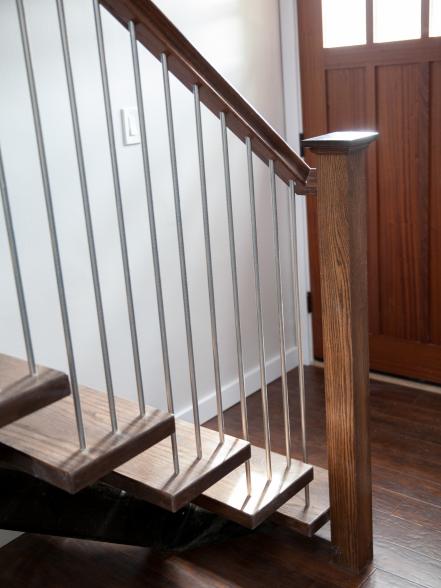 Stephanie Diani / Getty Images
Solution: Get Rid Of It
When it comes to your home, if you really hate something, just get rid of it — throw it out, give it away or donate it to charity. Drop hints to friends and family about your style to avoid receiving something that doesn't fit.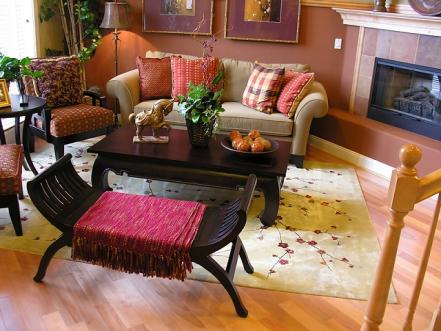 Mistake: Too Formal
While there's nothing wrong with a very formal approach to a room, you should still make people feel comfortable in it. Too much furniture that doesn't add comfort doesn't add an inviting feel to the room.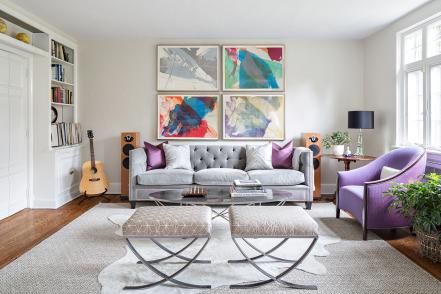 Claire Paquin
Solution: Inviting Yet Elegant
If you have the space, use it. Give your room a function, make it livable and ensure it's welcoming.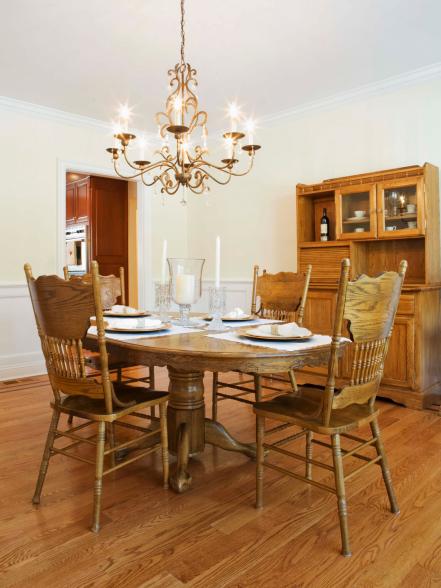 Mistake: Uncomfortable Dining Chairs
Never have an uncomfortable piece of furniture, especially a dining chair.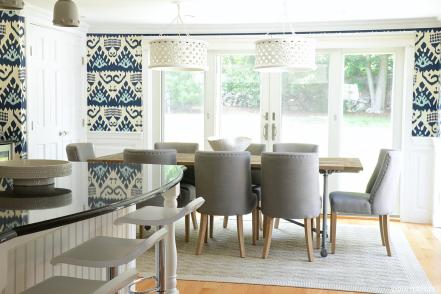 Solution: A Comfortable Place to Dine
When purchasing a dining chair, sit in it and decide if you want to be there for a long time. Also, measure the height of your dining room table before you buy chairs to make sure they're not too low or too high.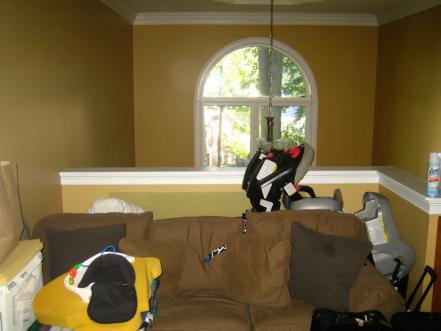 Mistake: Visible Clutter
Unsightly clutter and disorganization not only contributes to a stressful life but also ruins the entire look of a space.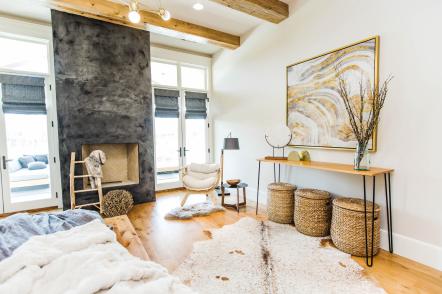 Sesha Smith, Convey Studios
Solution: Hidden Storage
Invest in stylish storage baskets on a bookcase or shelf to keep small objects in their proper spot, or add an armoire for extra hidden storage.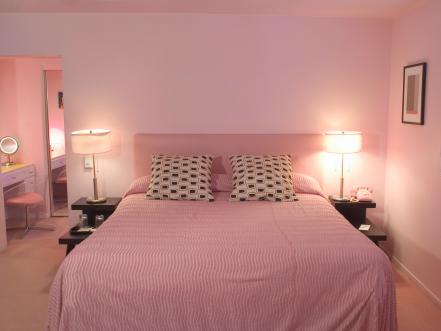 Mistake: Too Matchy-Matchy
A room that looks like it's a page from a catalog is a mistake because people don't really live that way. It's designed to sell furniture and give you an idea of what you might have in your house, but you shouldn't be matching the look that closely.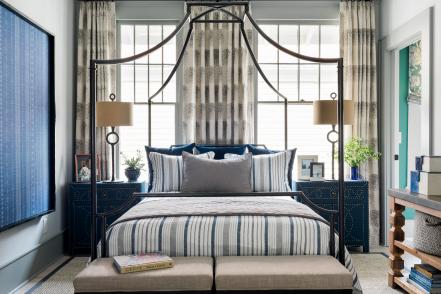 Robert Peterson; Rustic White Photography
Solution: Create a Lived-In Look
Make your room's design eclectic — not like a showroom you can't live in. As you look around the room, you should see different pieces and accents that capture the eye and add interest.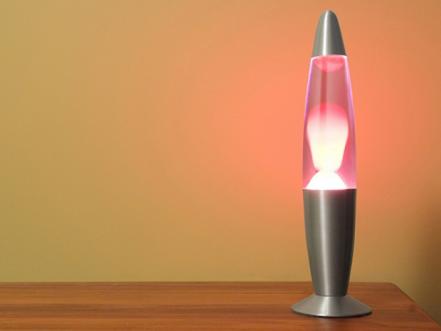 Brendon De Suza
Mistake: Following Fads
From beanbag chairs to lava lamps, be careful of trends as it's difficult to get rid of those items once the fad is gone, especially furniture.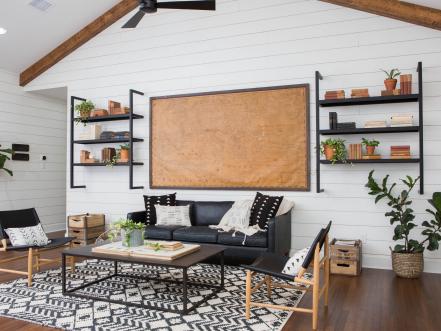 Jennifer Boomer/Getty Images
Solution: Choose Your Own Style
Decorate in a style you'll love for a long time. Have fun with it, but be ready to recycle it when it goes out of style.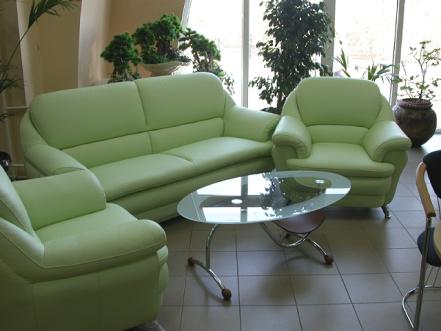 Mistake: Furniture That Doesn't Fit
Showrooms are much larger than your living room, so when you bring furniture into your home, the scale can be completely wrong.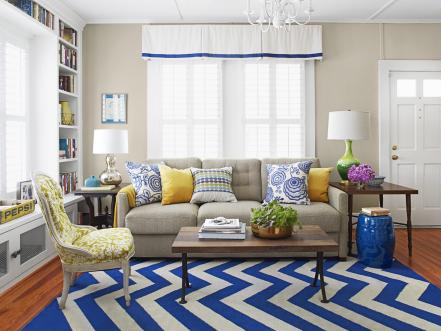 David A. Land
Solution: Buy Right-Sized Furniture
Follow these tips to avoid buying furniture that doesn't fit:
1. Draw a to scale floor plan or purchase a room design kit so you can find the best layout without moving heavy furniture.
2. Embrace "less is more", and don't try to put too much into any space.
3. Measure the room before buying furniture pieces, and you'll decrease the chances of making a mistake.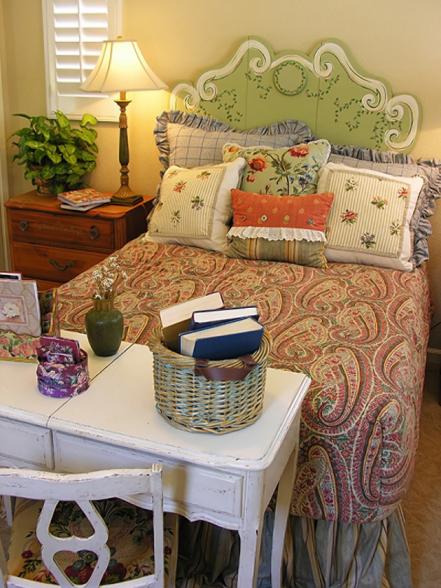 Mistake: Too Many Colors + Patterns
If you have too many colors or patterns in a house, it tends to look very busy, crowded and distracting to the eye.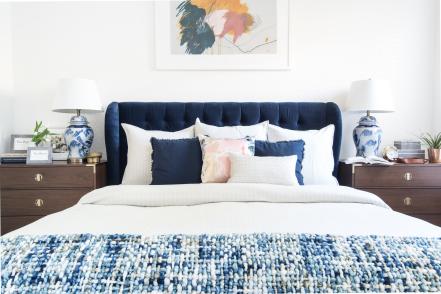 Laura Metzler
Solution: Choose Patterns Wisely
Choose a fun pattern for a wall or bold piece of furniture, but keep other pieces solid to avoid a busy design.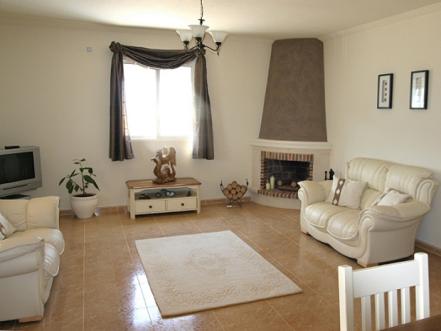 Mistake: Floating Rugs
Floating area rugs are a big mistake people make because it makes the room look disproportional.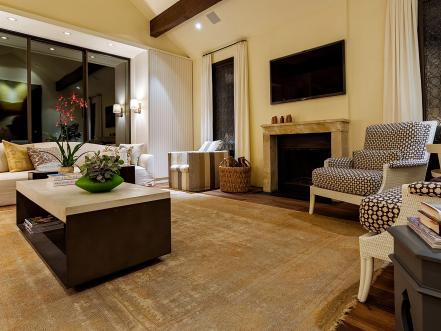 Martin Kobus Inc.
Solution: A Rug That Touches All Furniture
Use measuring tape to create an outline to get a feeling of where you want the rug placed before purchasing the piece. A rug should always be connected to furniture to anchor the seating. For a successful furniture arrangement, place all the front feet of the furniture on the rug.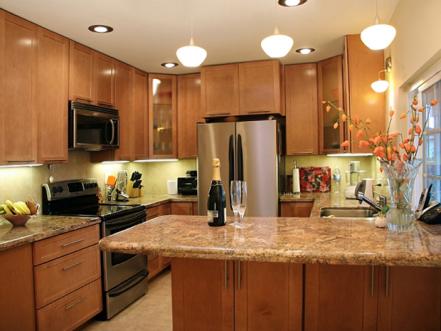 Mistake: Improper Lighting
In any room in the house, you want different types of lighting for various times of the day. Dimmer switches are a great secret weapon — they're cheap, easy to install and give an entire range of control of the mood and feeling of a space.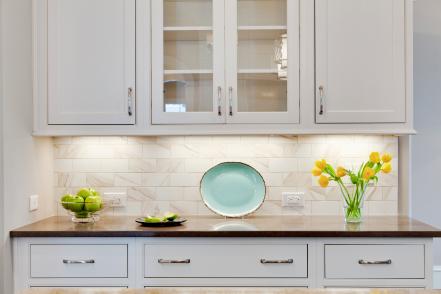 M.A. Allen
Solution: Functional Lighting
Understand what kind of lighting you want in each space, paying attention to a room's function when determining proper lighting. For example, under-cabinet lighting is a great addition to a kitchen.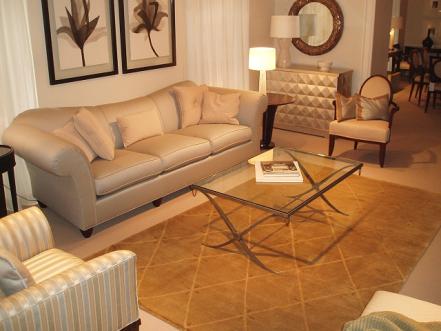 Mistake: Frames Hung Too High
If you have to bend your neck to see your art, then it's hung too high. You generally don't want to be looking up at your artwork, whether sitting or standing.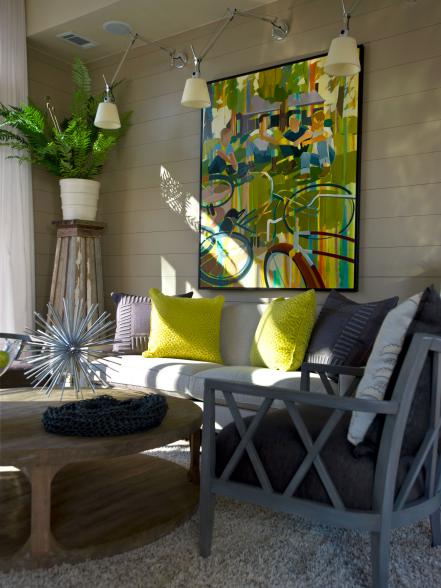 Solution: Hang Art at Eye Level
Eye level or about 60 inches is the optimal height for hanging art and mirrors. Look at the top of your door frames and if your pieces are big enough, they should just reach the top of the door frame. To hang artwork over a sofa, make sure the bottom edge is six inches above the top of the sofa.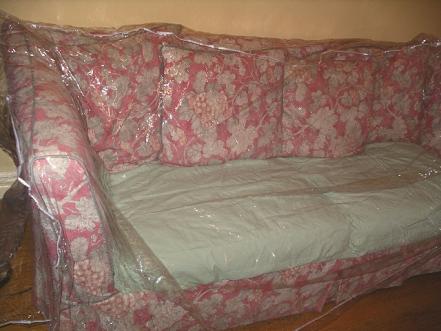 Mistake: Tacky Couch Covers
If you love your furniture, there are more interesting ways to protect it other than tacky thick plastic covers.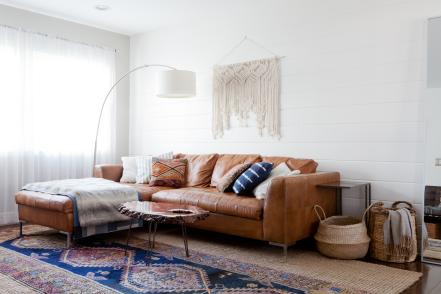 Amy Bartlam
Solution: Stylish Throws
Use a nice throw blanket that doesn't overpower the couch and accents rather than hides the piece. Keep it simple and sleek.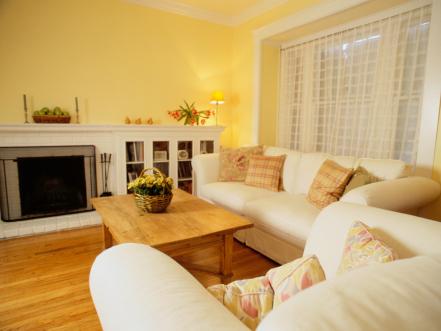 Mistake: Pushed Back Furniture
Pushing furniture back all the way to the walls doesn't usually provide the best design aesthetic. The look can be too boxy and uniform.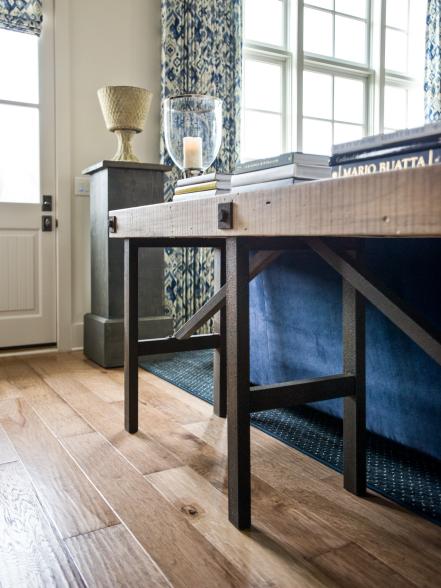 Eric Perry © 2014, Scripps Networks, LLC. All Rights Reserved
Solution: Use a Sofa Table
Get the furniture off the walls and bring it to the center of the room. Sometimes the backs of furniture can be beautiful, and a sofa with a console table behind it is a great place for a gorgeous display.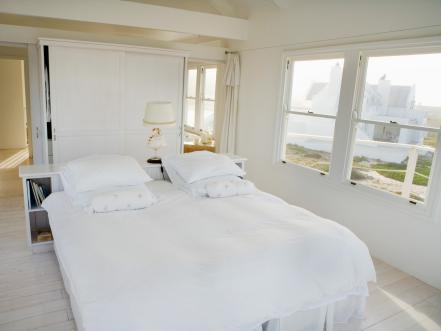 Mistake: Ignoring Windows
Leaving windows bare doesn't make a room feel inviting and comfortable. Besides paint, window treatments are the easiest and least expensive way to change the look of a room.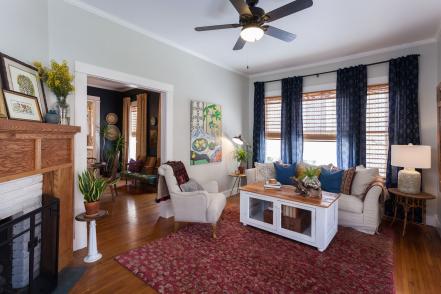 Todd Douglas/ Getty Images
Solution: Hang Curtains High Up
A good rule of thumb is to hang curtains two inches above the frame of the window. Make the most of high ceilings by hanging them all the way up to the ceiling to make the room seem bigger. For a quick and simple look, add a Roman shade to block light and add an extra element to the space.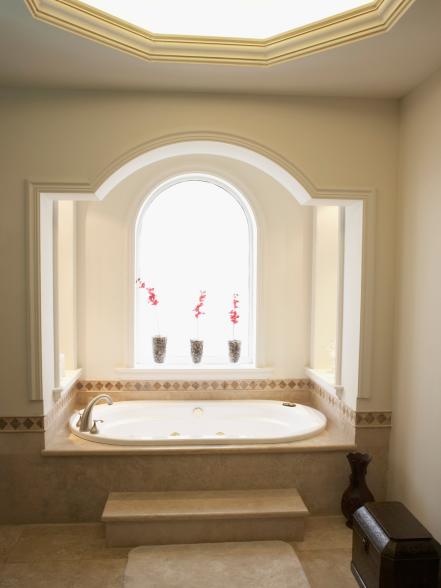 Mistake: Fear of Color
Many people love color but are too scared to use it, but sticking to too much neutral won't allow you to really enjoy a room.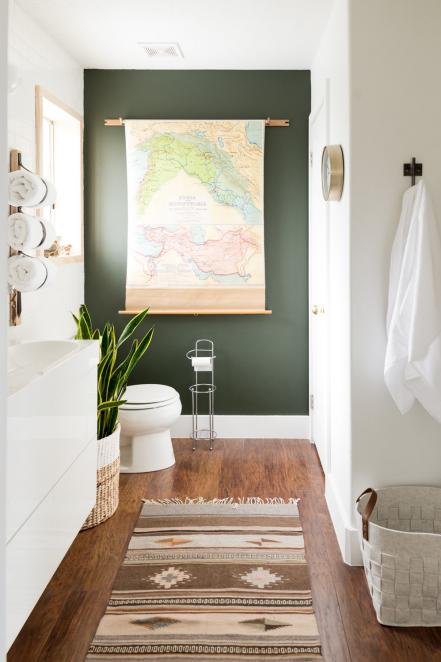 Mandi Gubler, vintagerevivals.com
Solution: Paint a Wall
Try a paint color in the room to make sure you like it and that it works with the space. Live with it at various times of the day as a painted wall will appear different in the morning, afternoon and at night. If you don't like it, paint over it. Color is a great punctuation and doesn't have to be overbearing.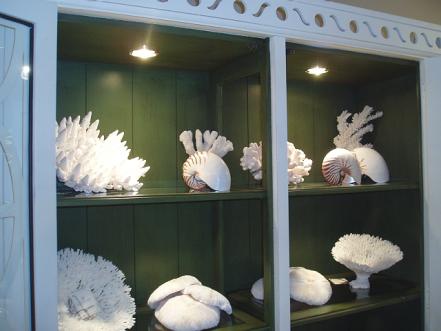 Mistake: Too Many Knickknacks
Knickknacks, decorations, tchotchkes, accessories, call them what you want, but we all have too many of them, and it can make even the cleanest room seem messy.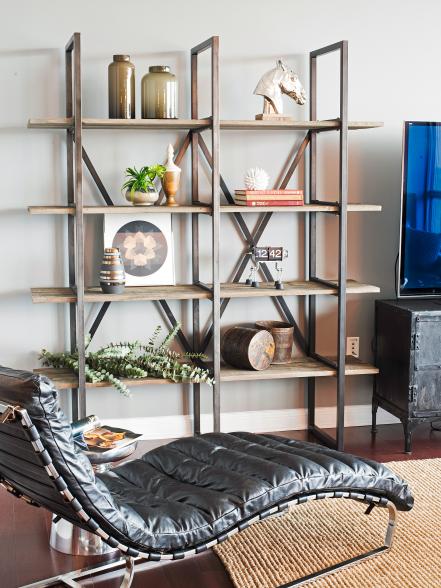 Solution: Display Only a Few Items
Rotate what you have, and if you really like something but it's been out for a while, store it for a bit. You don't have to have it all out at once and every surface should not be covered. Edit your collections so they look good as a small grouping.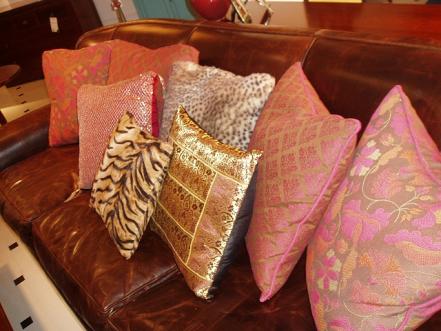 Mistake: Pillow Overload
If the pillows actually hinder being able to sit on a couch or lie comfortably on a bed, then it's obviously too much.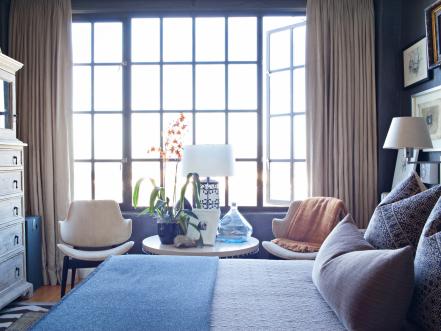 Solution: Create a Serene Nook
Select a few pillows that you love to decorate your room. Instead of buying so many, spend your time, energy and money decorating a special spot just for you.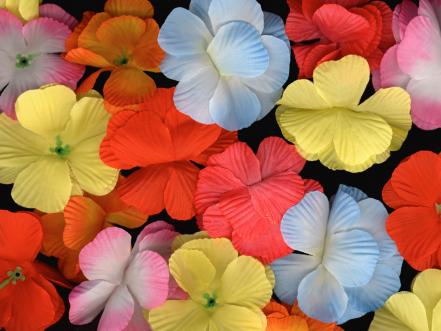 Mistake: Fake Flowers
This is a controversial topic, but fake flowers (and plants) are a mistake. They gather dust and don't bring life into your home like real flowers, which look and smell better. Fresh flowers are expensive, but there are other things you can do instead of buying them all the time.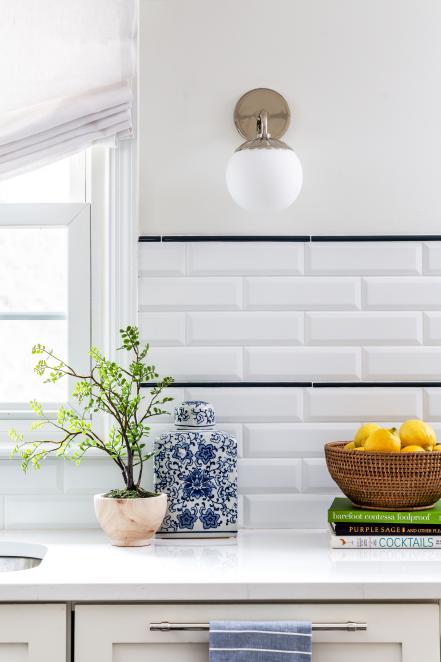 Jeff Herr Photography
Solution: Display a Refreshing Fruit Centerpiece
In addition to the occasional fresh flower centerpiece, place lemons or other fruit in a bowl for a punch of color. Or, use some dried natural material like curly willow or bamboo stalks for a fresh look.