Now Viewing
11 Common Color Mistakes and How to Avoid Them
From painting to accessorizing, finding the right palette for your space can be daunting. Steer clear of these common dilemmas.
Keep in mind: Price and stock could change after publish date, and we may make money from these affiliate links.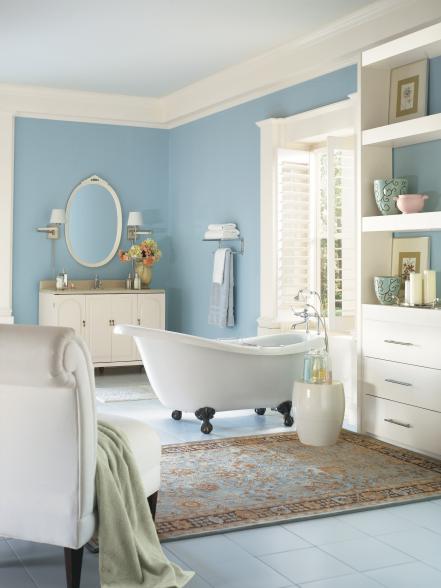 Olympic Paint
Don't Overlook the Basics
Understanding the color wheel and how different schemes work together is helpful when picking out a room's palette. "Warm colors are yellows to red violets on the color wheel, while the cooler colors are blues to greens," Olympic Paint's Misty Walker says. When choosing colors for your space, Misty recommends contrasting warm and cool hues.
See More Photos: Color Theory 101: Analogous, Complementary and the 60-30-10 Rule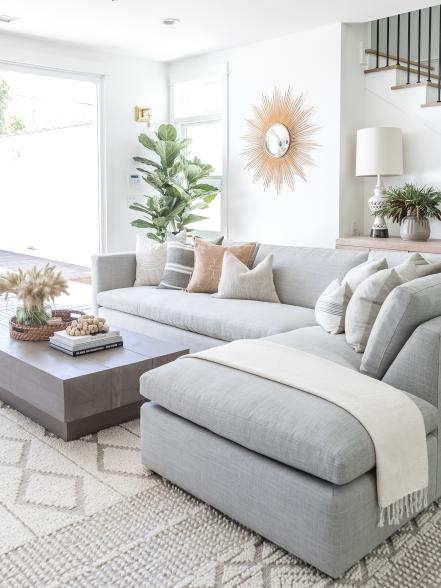 Vanessa Lentine
Don't Forget the 60-30-10 Rule
Three is the magic number here. You don't want to overwhelm your space. According to designer Maria Killam, "Three is a really good rule for formulating a room's palette. More than three colors in a space can feel folksy and too busy." Here's how it works: after choosing your shades, break them down for a cohesive look — 60 percent dominant color, 30 percent secondary color and 10 percent accent color.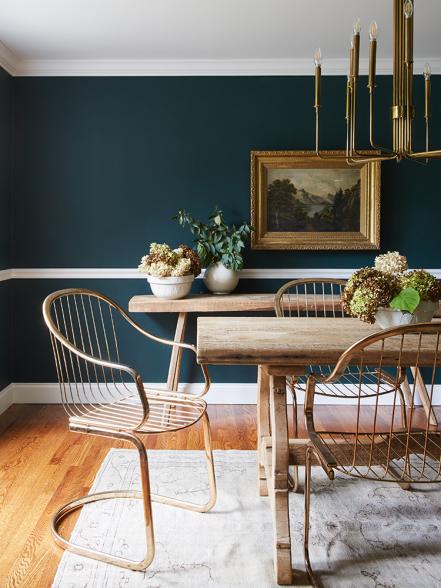 Reid Rolls
Don't Skip Swatching New Paint Hues
Before you reno a whole room, make sure your chosen paint color dries the same shade you think it's going to — or else the room's entire palette will be off. HGTV's Leanne Ford learned the hard way. "I'd picked a dark blue blackish color, and I painted all four walls and the ceiling without putting a single swatch anywhere … It pretty much dried purple, so I had to start that job all over again," she told HGTV Magazine in 2019.
Paint color pictured: Night Watch, PPG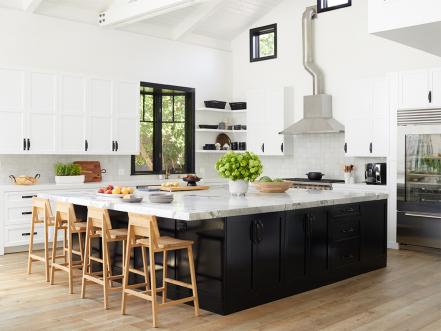 David Tsay
Don't Ignore Lighting
Speaking of paint, always consider the way windows and light fixtures will affect wall color. Certain hues may look different depending on lighting. In fact, HGTV's Christina Anstead suggests putting a few coats of the color you're considering onto a poster board. "Move the board around the room at different times of day and at night to see how they look in different light," she said in an interview with HGTV Magazine in June 2020.
See More Photos: Tour Christina Anstead's Cali-Cool Home In Newport Beach With HGTV Magazine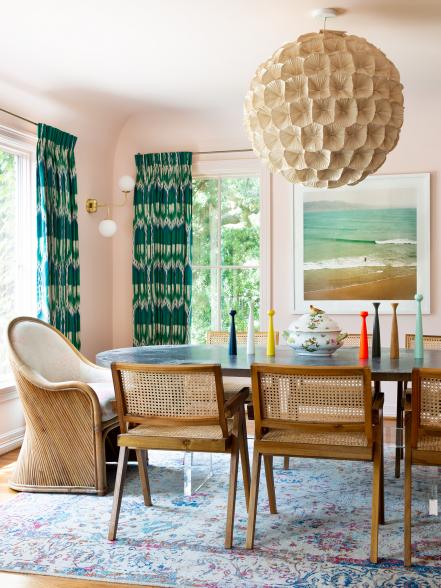 Molly Culver
Don't Think Neutral Means Beige
While beige is a neutral, not all neutrals are part of the beige color family. Here, designer Mary Patton of Mary Patton Design used blush pink as a neutral backdrop for vibrant green curtains. The key to a neutral space is balance, so pair warmer shades with cooler hues and vice versa.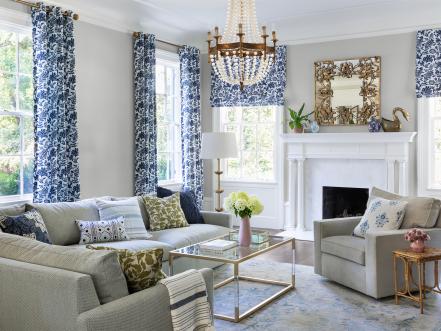 Lisa Romerein
Don't Be Too Gender Specific
Pink isn't just for girls and blue isn't just for boys. Bring shades that are usually marked for gender specific rooms into the living areas of your home, like designer Gretchen Black did here, in her sitting room. In fact, her entire home is decorated in shades of deep blue.
See More Photos: Tour a Beautiful 160-Year-Old Home Filled With Pattern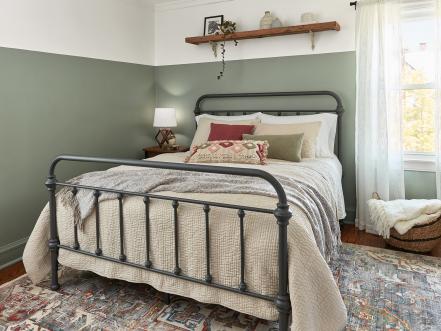 Don't Ignore Color Psychology
Believe it or not, color has everything to do with ambience and mood. For example, greens have an authentic, comforting quality that helps relax our minds. Sue Kim, color marketing manager for Valspar Paint, says, "Secret Moss, one of Valspar's 2020 Colors of the Year, is an earthy hue that taps into a nature-inspired theme and Botanical Modernism design direction — perfect for a bedroom!"
Reid Rolls
Don't Go Big Immediately
When it comes to painting: Baby steps. Experiment with a new hue in a smaller area first, like a powder room, a short hallway or an accent wall — like Leanne Ford did with PPG's Romeo on this archway. Try to pick an area in your space you see every day to make sure you're happy with it. And if you're not crazy about the color the end? You can easily paint over it! Think of the painting process as an adventure.
See More Photos: Leanne Ford's Go-to PPG Paint Shades and How She Uses Them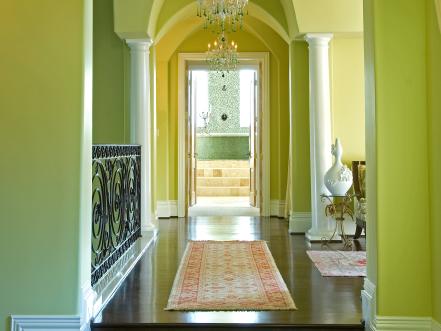 Don't Always Rely on Color Trends
Adding a trendy color to a room's palette can be refreshing in the moment, but choose where you use the trend wisely. Wall colors and accessories can be easily switched out, but if you're making bigger purchases (like furniture or rugs), pick hues that will stand the test of time.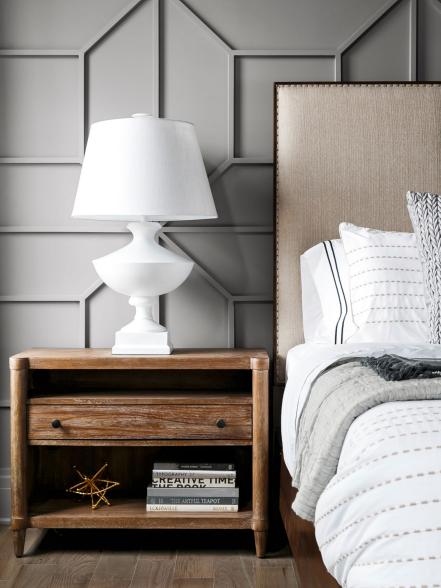 Tim Furlong Jr.
Don't Overlook Gray
According to Christina Anstead, it's a magical color. During an interview with HGTV Magazine in June 2019 she said, "You can paint an entire floor of a house with [gray], but the tone will look a little different in every room because of the lighting." And HGTV's David Bromstad agrees, citing gray as a sophisticated color — especially for open floor plans.
See More Photos: 50+ Paint Shades We Love and How You Can Use Them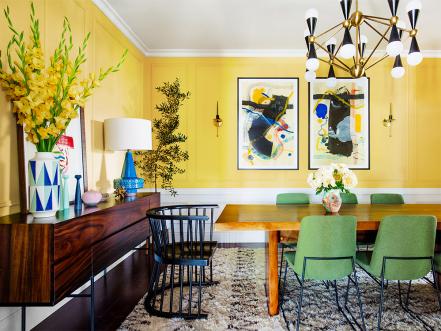 Dabito
Don't Ignore Trim Color
Trim matters! According to David Bromstad, dark woodwork can be a stunner, but only if the wall color starkly contrasts with it. "The lighter the walls, the more high-end the trim appears," he told HGTV Magazine, citing gray-blues or muted greens as perfect dark-trim pairings. If you want a darker or more saturated color on your walls, he suggests white trim, which hides dust and dirt and is easier to touch up.
See More Photos: Warm Paint Shade Ideas We Love: Red, Pink, Orange, Yellow and More