What's Your Yard Art Spirit Animal?
Take our quiz to find out.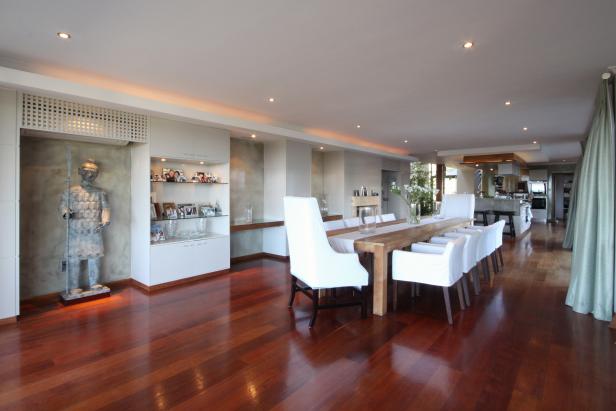 Contemporary Open Formal Dining Room With White Chairs
Gorgeous cherry wood floors create a sophisticated contrast against crisp white walls and dining chairs. Recessed walls showcase family photographs, crystal serveware and an Asian statue. A simple wooden table looks elegant with a white table runner and natural floral arrangement.
Chas Everitt International Property Group, a member of Luxury Portfolio International
Victorian Home
04:25
New York homeowners save a historic Queen Anne Victorian home.