How to Make an Air Plant Container
Display air plants on the wall or a shelf with this easy-to-make container.
hand saw
(2) bar clamps
1x4 x 6' wood plank
hammer
neon braided mason twine
pencil
scissors
#10 black carpet tacks
tape measure
speed square
wood glue
air plants
Measure and mark a 1x4 x 6' wood plank at 12". Use a speed square and a pencil to make a straight line, and cut with a hand saw. Repeat to make four wood planks at 12" long.
Hammer five carpet tacks into each 12" plank, randomly placing and spacing them out to cover most of the plank.
Run a bead of wood glue on each end of two planks. Create a box with the four planks, lining up the ends of the two planks without glue along the edges of the planks with glue. Use bar clamps to hold the piece together, and let dry for 24 hours. Remove the clamps.
Tie a knot with the neon braided mason twine around one of the carpet tacks. Pull the string across to another carpet tack and wrap. Repeat until all of the carpet tacks have been wrapped with twine. After wrapping the last tack, tie a knot. Cut the excess twine on the first and last tacks.
Place air plants in the web of twine in your desired pattern, and display on a wall or a shelf.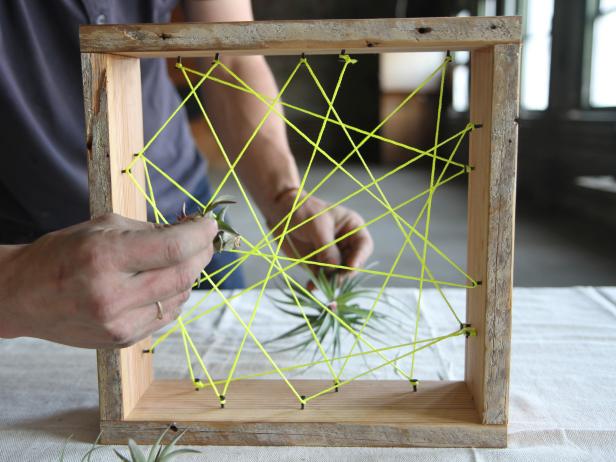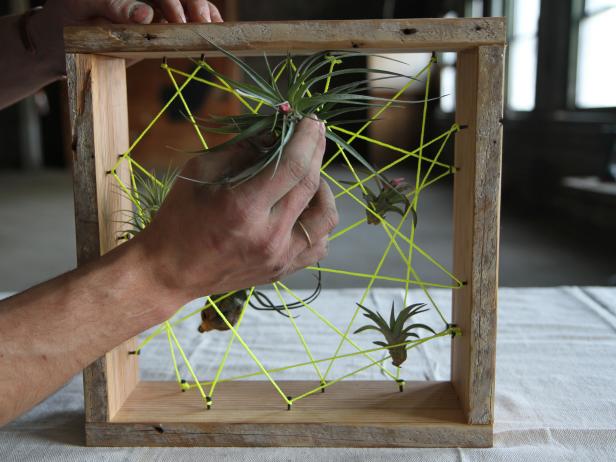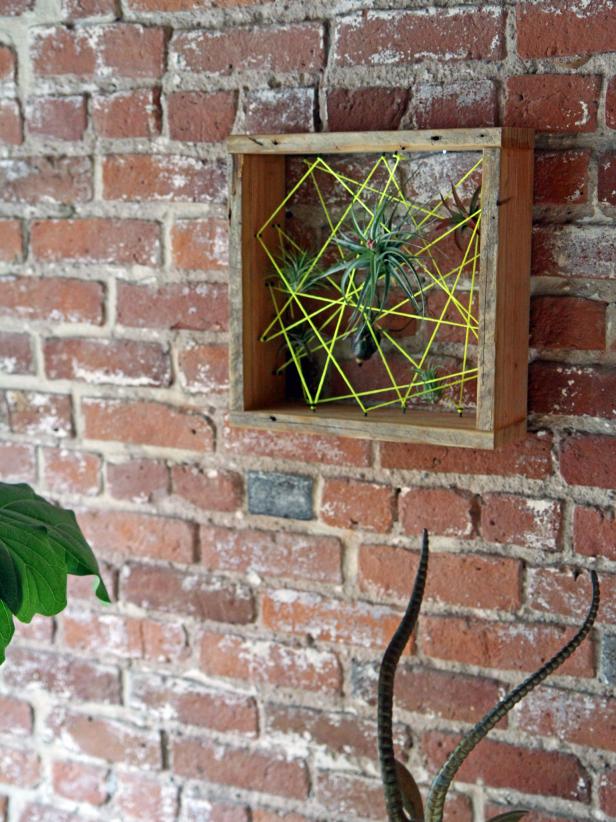 Air Plant Container
Make an air plant container with wood planks, neon string and carpet tacks.