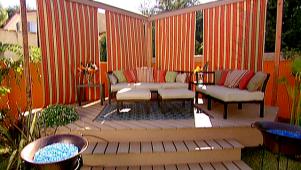 Now Playing
Carter shows you how to construct a backyard deck using recycled material.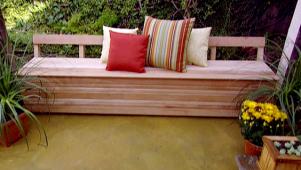 Now Playing
How to Build an Outdoor Storage Bench For Your Patio 02:49
Carter Oosterhouse provides step-by-step instructions to show you how to build an outdoor, eco-friendly, mahogany bench for your porch or patio. Mahogany is chosen for its durability and it darkens over time for a beautiful finish. First he makes the seat back using a template and then sands them down to make them uniform. Next Carter explains how to drill pocket holes to keep screws hidden and then connects the stiles and rails to the backs. Then, assemble the front framing, which looks like a ladder, and connect the front and back sections. Now its time to create the slats. Cut tongues and grooves in the slats and attach slats to the framing. Saw off the ends to length. Now sit back and enjoy an outdoor storage bench for your patio.