New Home Renovation Show Now Casting in Ft. Worth
Does your humdrum home lack that  special spark? High Noon Entertainment and a major cable network are casting families in the Ft. Worth area whose flavorless home cries out for one very important ingredient — your family's own style!
An incredible local design/renovation team will transform your lackluster space into a vibrant home that reflects the family inside.
Here's what we're looking for:
Homeowners who want a major renovation & would allow our team to take the reins!
Renovations will be significant & will focus on 2-3 spaces in the home: a master suite! A kitchen/dining/living area etc! Think total transformation.
Homeowners must have an existing renovation budget of $75k that will be utilized by our team
Homeowners must be willing to vacate during the remodel
Homes must be within 20 minutes of Ft. Worth
You will need to provide contact info, a family photo, interior and exterior home photos and address.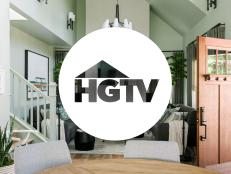 Have you bought a house recently in Toronto, but have yet to move? We'd like to hear from you.