HGTV Now Casting for a New Home Renovation Series to Be Shot in Michigan
HGTV is looking for families in Michigan who need help renovating their new fixer-upper.
Want to renovate your new home? Where you see a mess, we see potential. With hard work and smart investment, your new house will be a definite steal!

Our team of professionals will help you realize the potential trapped inside your new home. Don't just settle for a house you can afford, steal a house and make it yours!

If you're in Michigan with tons of work ahead but are ready to roll up your sleeves immediately, we want to hear from you!

We are casting now to start renovating/shooting in August 2019.

Please email photos of you and your home to william@boywonderproductions.net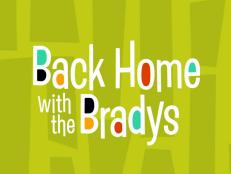 Ever wonder what the six actors who played the Brady kids in the iconic series 'The Brady Bunch' are up to today? HGTV has the answers in a new and exclusive digital video series.