HGTV Now Casting for a Special Edition of 'House Hunters'
Have you ever wanted to be on a special edition of House Hunters? If so, HGTV wants to hear from you.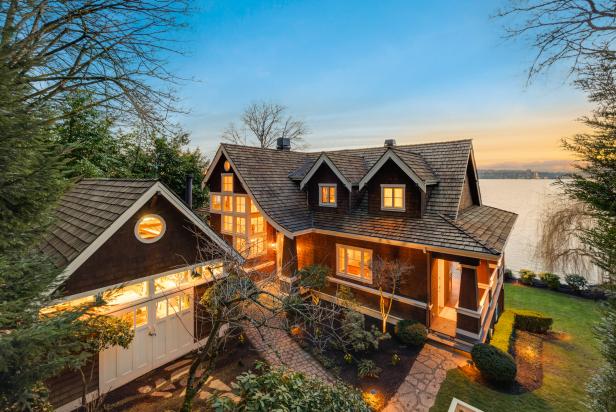 Craftsman Style Beach House Exterior
This stunning 5400 sq. ft. Craftsman style beach house offers spectacular views of Lake Washington, five bedrooms and four baths, a detached garage, off-street parking, and cedar shake roof -- plus, it's steps from the water's edge.
Windermere Real Estate, a member of Luxury Portfolio International
House Hunters gives viewers a behind the scenes glimpse of what may be the biggest financial and emotional purchase of a person's life — buying a new home. From touring open houses to making offers, each half-hour episode shows the experience of finding and purchasing a new home. House Hunters is the first television series that enables viewers to live vicariously through individuals, couples and families as they recognize their own anticipation, fear and delight in the search for their ideal home.
If you're interested in being a part of this Special Edition of House Hunters and are buying specifically in the following areas:
Atlanta, GA
Chicago, IL
Denver, CO
Detroit, MI
Ft. Lauderdale, FL
Tampa, FL
Indianapolis, IN
Los Angeles, CA
Orange County, CA
Sioux Falls, SD
Snohomish, WA