HGTV Now Casting for Beach-House Renovation Show
HGTV is seeking couples/friends/siblings/family pairs, etc. for a head-to-head renovation competition series shooting in Spring 2020.
We are looking for enthusiastic, 2-person teams with non-professional or semi-professional interest and experience in home renovation, design, and flipping.
This series will shoot on location in the American South over 5-6 weeks and each pair of contestants will be responsible for the room-by-room renovation of a mid-sized vacation property. While contestants will be given equal and appropriate budgets, resources, expert help and time to complete each renovation challenge, this is very much a 'hands on' competition and contestants will be expected to work hard, be crafty, budget wisely, and do the majority of the interior design and renovation work themselves.
Casting is open to pairs of contestants of all kinds as long as they are US Citizens residing in the United States of America (including its territories) and who can reasonably step 'off the grid' with limited outside family interaction for the duration of the contest.
The winners of the contest (for which rules will be clearly explained and fully agreed to by contestants beforehand) will receive a substantial cash prize to help them with their own renovations and/or help further their career aspirations in the design, contracting, or renovation fields.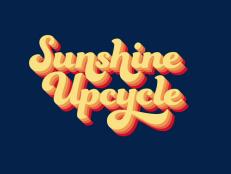 In this second digital companion series to HGTV's upcoming 'A Very Brady Renovation', designer Dylan Eastman salvages items from the real-life Brady house and uses them to create modern functional and decorative pieces -- but with a vintage '60s and '70s aesthetic.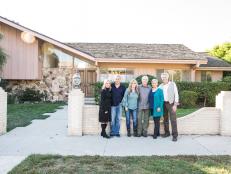 The sitcom that was a TV touchstone for millions is getting a fresh reveal as HGTV sets its sights on renovating the iconic ranch house that served as the show's backdrop — and, while they're at it, bringing together all six siblings from the show's original cast. It's a story that's just beginning, but here's a first look.