HGTV Is Casting for a Historic-Home Renovation Show in Ipswich, Massachusetts
Do you have an antique or historic home in need of renovating? Do you love your home's old charm and character but want to add some modern updates?
High Noon Entertainment is casting homeowners within 50 miles of Ipswich, MA for a renovation show on a major cable network.
HERE'S WHAT WE'RE LOOKING FOR:
Homeowners who want a major renovation and will allow our design team to take the reins
Renovations will focus on 4-5 spaces in each home
Homeowners must have an existing renovation budget of at least $100K that will be utilized by our design team
Homeowners must live within 50 miles of Ipswich, MA
Homeowners must be willing to vacate during the remodel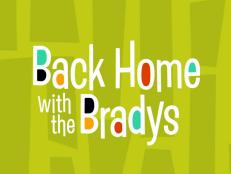 Ever wonder what the six actors who played the Brady kids in the iconic series 'The Brady Bunch' are up to today? HGTV has the answers in a new and exclusive digital video series.