In conjunction with HGTV's A Very Brady Renovation, designer Dylan Eastman uses items salvaged from the actual house to create modern functional and decorative pieces, but with a vintage '70s feel. Check out the exclusive digital companion series — Sunshine Upcycle.
Mid-Mod Intercom Becomes Bluetooth Speaker 04:51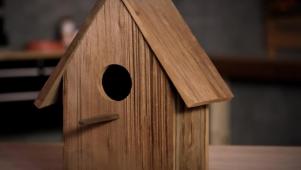 Now Playing
Create a Birdhouse from Recycled Cedar Shingles 05:46
Dylan uses salvaged cedar shingles to make a Brady-esque birdhouse.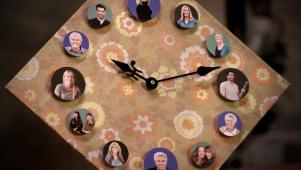 Now Playing
Kitschy Brady Wall-Clock 05:54
Dylan constructs a wall clock with the Bradys and friends as hour markers.