Sur La Table's Anniversary Sale Is a Must-Shop for Coffee Lovers
We're still celebrating National Coffee Day with Sur La Table's incredible Anniversary Sale, featuring discounts on the best coffee buys.
Keep in mind: Price and stock could change after publish date, and we may make money from these links.
If you love coffee more than certain members of your own family, then you should definitely hit up Sur La Table's massive Anniversary Sale. Lucky for us, it happens to sync up with National Coffee Day with coffee-related bargains galore! But even if you're not java-obsessed, there are still amazing deals (up to 70 percent off!) on all of your favorite kitchen tools, small appliances, bakeware, knives, serving pieces, specialty food items and more. The sale lasts until October 14, but check each item you fall in love with carefully, as discounts start to expire as early as October 1. And trust us, you don't want to miss out on these savings.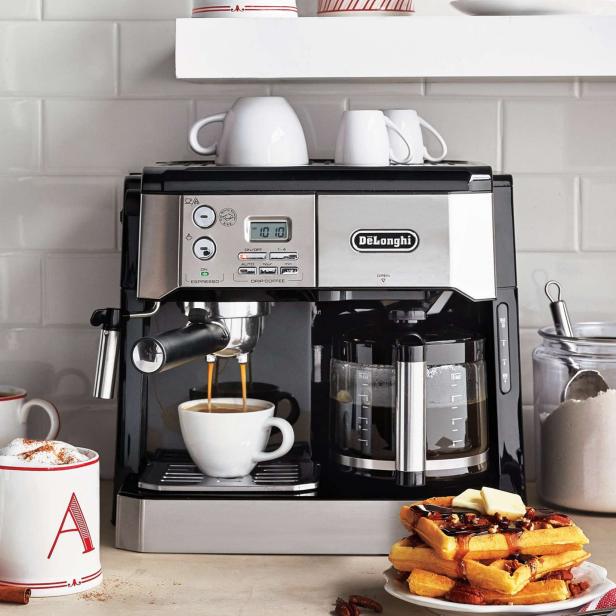 If you're having trouble choosing between an espresso, latte, cappuccino machine or an old-school coffee maker, we're ready to make all of your coffee-loving fantasies come true with this bad boy. You can even mix and match — steamed milk with regular drip coffee? Why not? You deserve the best.
BUY IT: Sur La Table, $215.96 (Originally $359.95 — Extra 48% Off!)
Buy It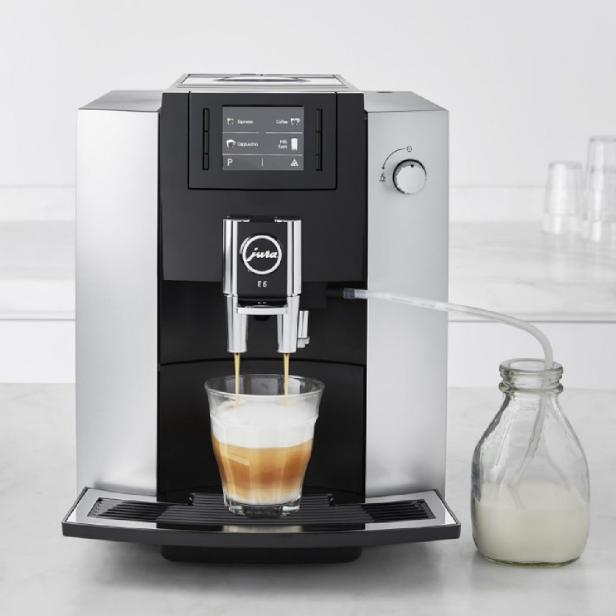 This amazing machine is the Rolls Royce of coffee makers, and we think you deserve the very best. Using an exclusive Pulse Extraction Process (P.E.P), you can fine-tune the coffee's aroma and flavor intensity levels (you have a choice of up to eight!). This machine can even make two drinks at the same time, so you and your partner don't even need to get in line in the mornings.
BUY IT: Sur La Table, $1399 (Originally $2000 — Extra 30% Off!)
Buy It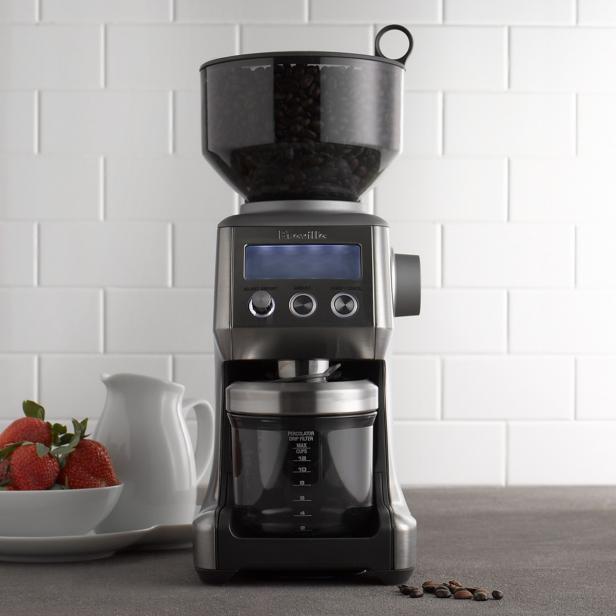 Sure, the beans you make your daily latte with are super important, but true coffee devotees will tell you that it's all about the grind. That means you should get yourself a top-notch grinder like this one. This professional-grade conical burr grinder uses a technique that helps create ultra-consistent ground coffee without generating any excess heat. (Excess heat can affect the flavor of your coffee, and not in a good way!).
BUY IT: Sur La Table, $199.95 (Originally $299.99 — Extra 30% Off!)
Buy It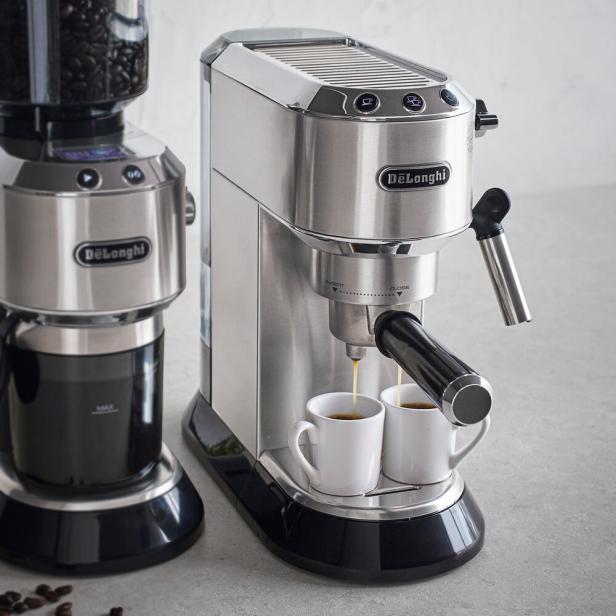 This petite espresso machine is a great choice for anyone with a smaller kitchen (it's only six inches wide!) This machine also gives you the ultimate in flexibility, as it works with either ground coffee or ready-to-brew ESE coffee pods. You can easily brew either one or two shots at once, and the manual steam wand lets you easily make cappuccinos, macchiatos or lattes.
BUY IT: Sur La Table, $239.96 (Originally $349 — Extra 44% Off!)
Buy It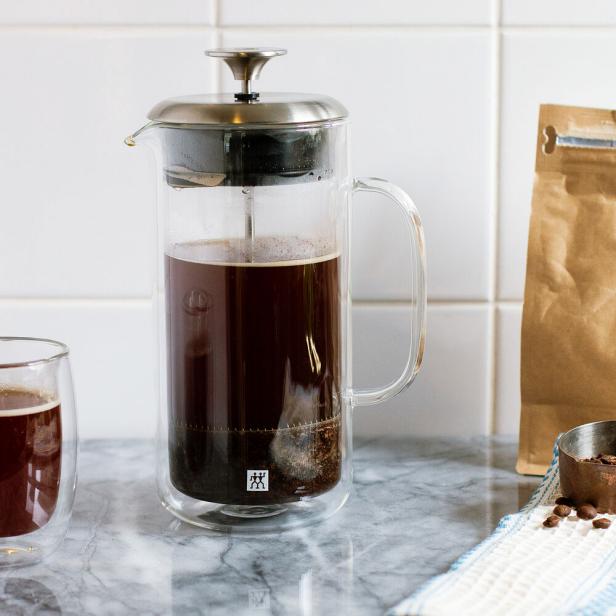 French press coffee addicts are proud of the fact that this brewing method extracts more flavor from ground coffee beans than any other. This double-walled unit works for either hot or cold brews, has an integrated filter and is fast and super easy to use.
BUY IT: Sur La Table, $39.96 (Originally $49.95 — Extra 20% Off!)
Buy It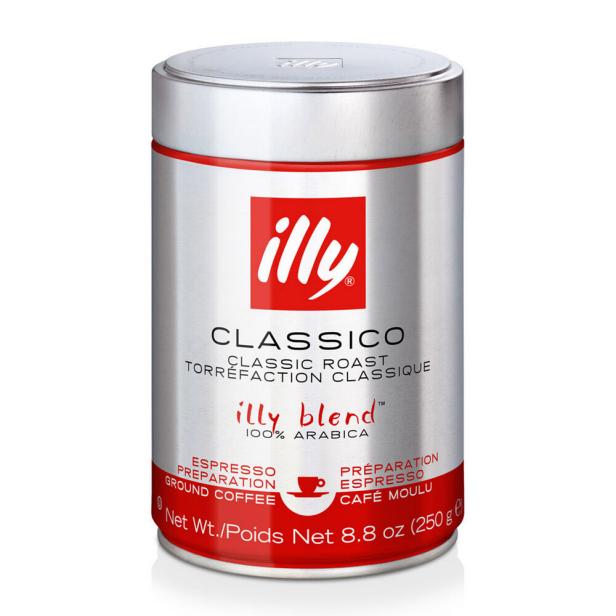 If you're going to go all out and trick out your kitchen with a bomb latte machine, then you need to start with quality materials to get yourself the most delicious cup of coffee possible. Espresso grounds are more finely ground than average coffee grounds, which actually makes a big difference. These Illy grounds can be used in an espresso maker, a drip machine, Aeropress, Chemex and other pour-overs, so no matter how you dig your coffee, you're covered.
BUY IT: Sur La Table, $12.76 (Originally $15.95 — Extra 20% Off!)
Buy It