Save Big on Thanksgiving Cooking Essentials During All-Clad's Flash Sale
Stock up on kitchen must-haves including pots, pans, accessories and more at All-Clad's blowout sale.
Keep in mind: Price and stock could change after publish date, and we may make money from these links.
Is it already time to dive into Thanksgiving prep mode? Yes, indeed! If you're hosting friends and family for Turkey Day this year, then you can't afford to skip shopping All-Clad's cooking essentials sale.
Use the holiday as an excuse to give your kitchen basics a major upgrade. Investing in these classics means you'll have a successful Thanksgiving this year and for many Thanksgivings to come.
All the items in this sale are "factory seconds," which means they have minor scratches or dents, but none of these minor flaws affect the cookware's performance. (In fact, most items still have All-Clad's lifetime warranty.)
The sale is going on now and lasts through November 6th, so don't miss out on discounted roasting pans, cookware sets, kitchen tools and more for up to 70 percent off. Now is the time to stock up!
Shop our favorite Thanksgiving host must-haves below.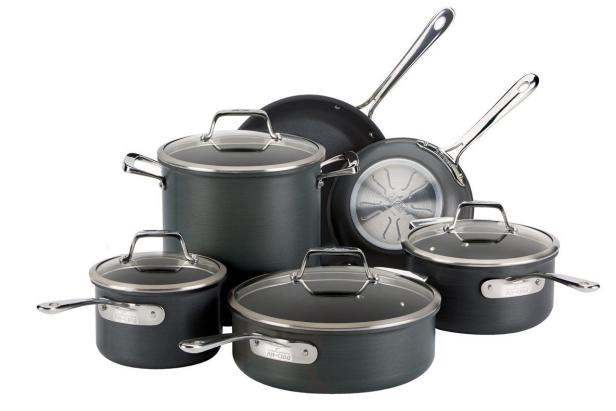 If you're starting from zero and need to pull together a whole Thanksgiving feast — well, you're super brave. But, we want to make sure you have everything you need, so it might be time to grab a full 10-piece set of hard anodized All-Clad cookware. With this one purchase, you'll be fully operational as a Turkey Day chef with all the pots and pans you'll need.
Buy It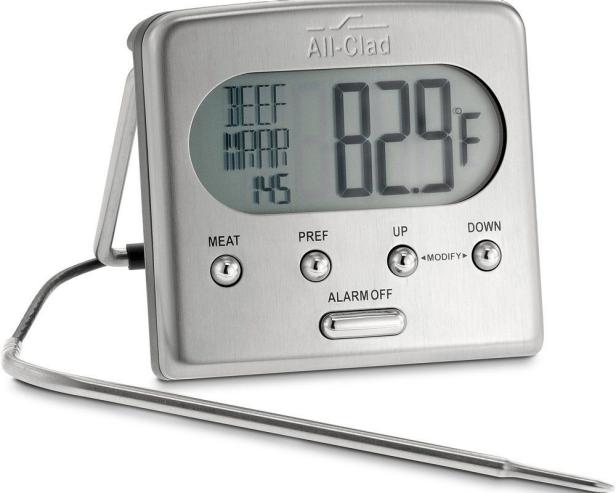 Truth time: A great thermometer is a the secret to a delish, moist turkey. If you don't yet have one in your kitchen arsenal, now is the time to get one! This digital thermometer is easy to read, easy to clean and will ensure your turkey comes out perfect each and every time.
Buy It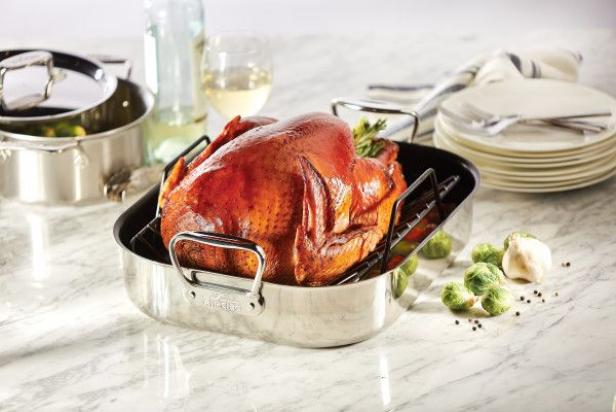 If you take your turkey prep as seriously as we do, you're going to want to grab one of these sturdy stainless steel roaster pans. This large one can hold up to a 20-pound turkey, so it's a perfect pick if you're expecting a big crowd.
Buy It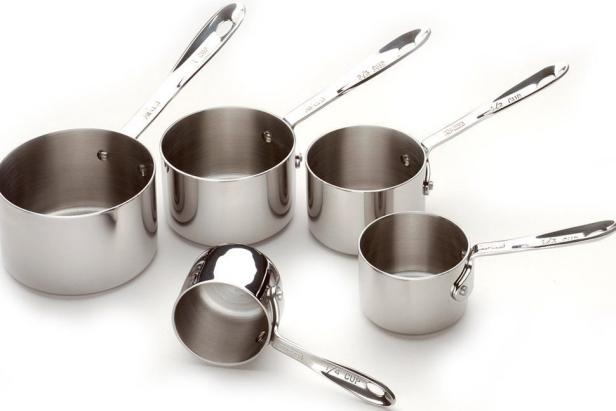 Use these sturdy measuring cups as you cook up your delish Thanksgiving feast. Made from heavy gauge stainless steel, these babies are both freezer- and dishwasher-safe. Whether you're baking up some biscuits, or even a delish apple pie for dessert, you will love having this set on hand.
Buy It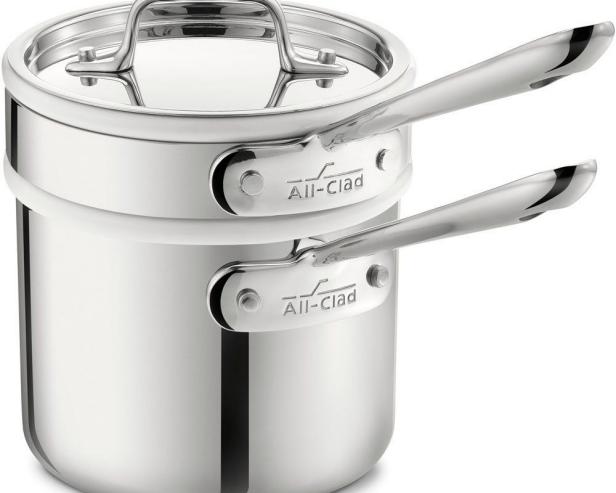 If you're committed to some real-deal Turkey Day desserts, you need a double boiler in your life. This is a fantastic tool to have on hand for melting chocolate or preparing cream-based desserts or sauces. It also works great for reheating food. (Hello, day-after-Thanksgiving leftovers!)
Buy It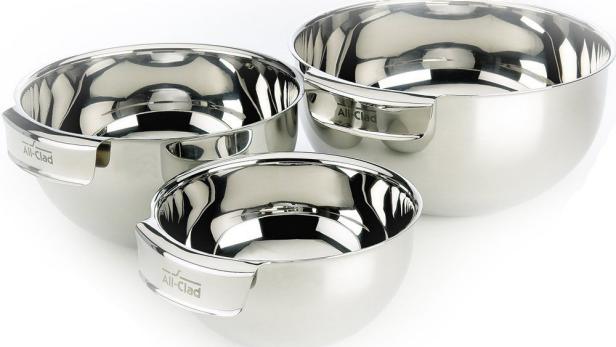 Most of us have skimped out on cheaper mixing bowls at some point in our lives, and, sure, we're surviving. But, stainless steel bowls are pretty much the Rolls Royce of mixing bowls, and once you get babies like these into your kitchen toolbox, there will be no going back.
Buy It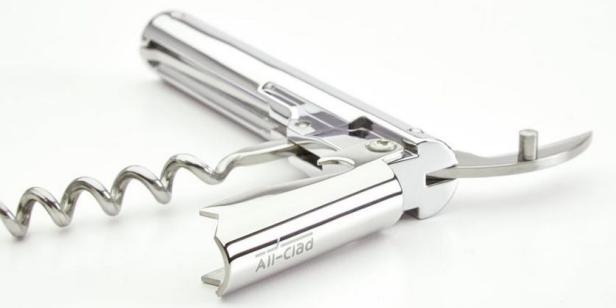 If your Thanksgiving crew is known for going through quite a few bottles of wine and champagne, this magical tool will quickly become your new bestie. The "waiter's key" features a small blade to cut and pull away foil from around the top of wine or liquor bottles. It also includes a corkscrew and a bottle opener making it the ultimate host's tool.
Buy It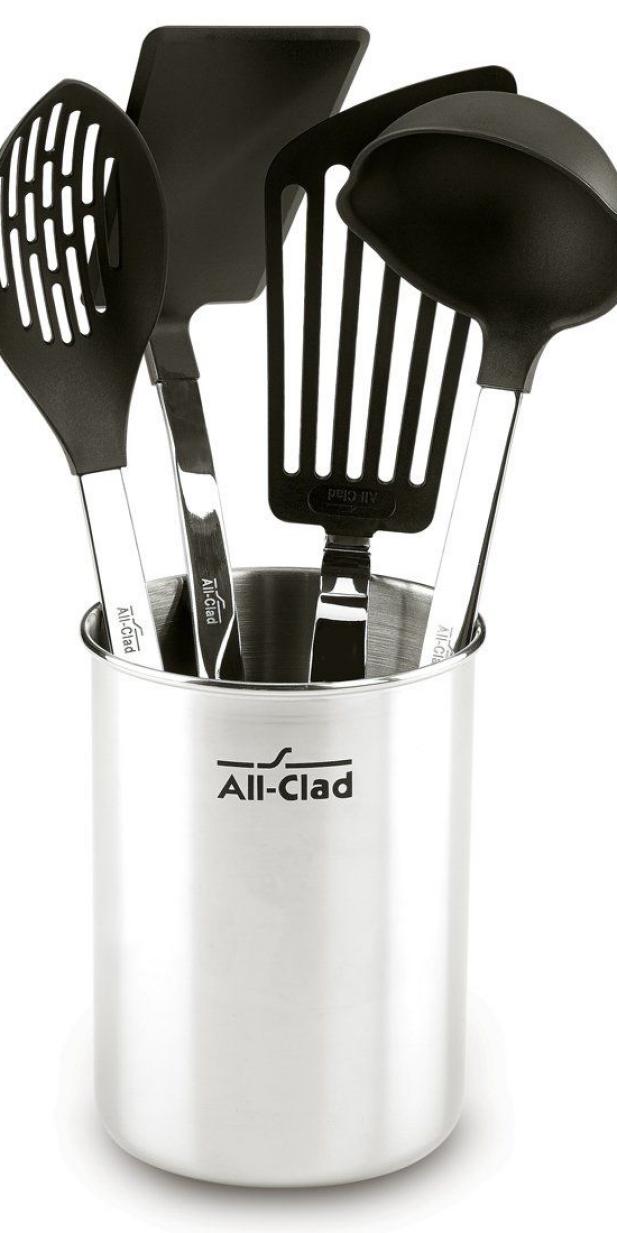 Get back to basics with this stellar sale by stockpiling important cooking must-haves like this five-piece kitchen tool set. It includes a nonstick slotted spoon, slotted spatula, solid spatula, large ladle and a handsome stainless steel canister to store them all.
Buy It