The Best Black Friday Deals on Our Favorite Kitchen Gadgets
Save money on espresso machines, air fryers, slow cookers and more this Black Friday and Cyber Monday!
Keep in mind: Price and stock could change after publish date, and we may make money from these links.
Espresso makers, air fryers, slow cookers and more — these are the shiny kitchen gadgets that fuel our Chopped fantasies and that we so badly want until we see their jaw-dropping price tags. Then, we regretfully put those products back on the shelf.
Luckily, many of our favorite retailers are swooping in to save the day with great deals on gadgets and countertop appliances this Black Friday, so you can finally grab those little luxuries with zero guilt. Here are all the sales that have caught our eye so far and that you can shop right now!
Finally, you can snag a coveted Vitamix blender for $210 less than the usual price. This weekend only, Vitamix is offering a heavy discount on certified reconditioned Professional Series 750 blenders. Those morning smoothies will taste much sweeter knowing you snagged a highly-rated Vitamix for almost half off.

SHOP: Vitamix Cyber Weekend Sale
Buy It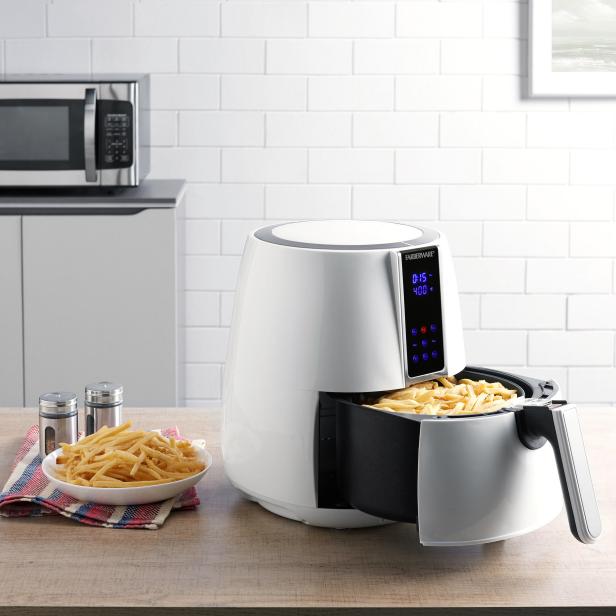 Skip the unhealthy oils and prepare your side dishes with this Farberware Digital Air Fryer, which is now on sale for 40 percent off at Walmart. By using Rapid Hot Air Technology, this countertop cooker can quickly make everything from crispy sweet potato fries to Brussel sprouts and green beans.

SHOP: Walmart Black Friday Sale
Buy It
We love any appliance that lets us spend less time in the kitchen and more time with our friends and family this time of year — so we're huge fans of this programmable slow cooker. If you shop Amazon's Black Friday Sale, you can snag yours for 30 percent off and let it do all your dirty work. With seven quart capacity, this cooker can comfortably fit chickens and roasts, not to mention big batches of chili and spaghetti and meatballs.

SHOP: Amazon Black Friday Sale
Buy It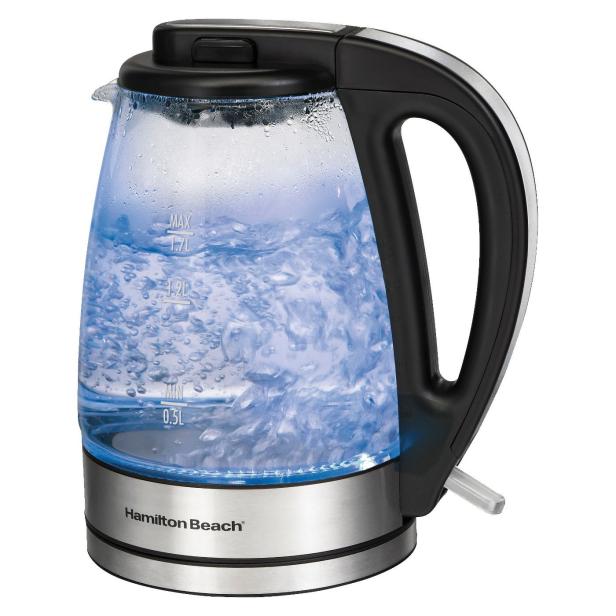 Make tea, hot chocolate, coffee and more in seconds with this Hamilton Beach Cordless Kettle. With 1500 watts of power, this electric kettle can boil water faster than a microwave and is safer to use than a stovetop kettle because it automatically turns off when the water reaches a boil. Get yours for 10 percent off at Target.

SHOP: Target Black Friday Sale
Buy It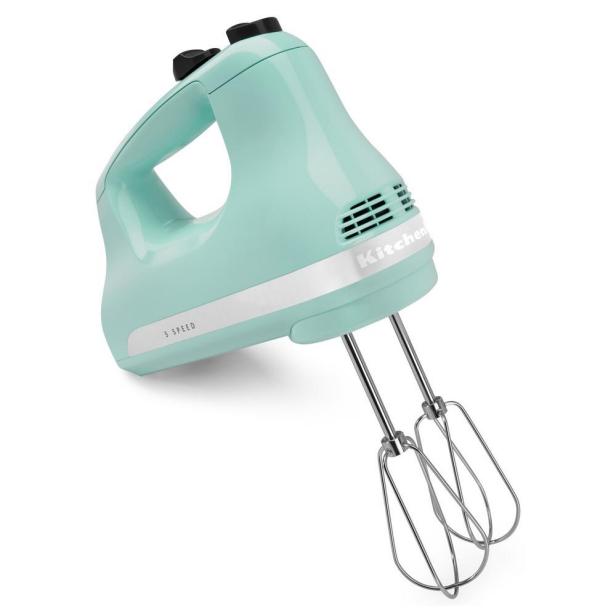 Give your wrists the break they deserve and get this 5-Speed KitchenAid Hand Mixer from The Home Depot. With two turbocharge beaters and easy-slide speed controls, this small-but-mighty machine can mix cookie dough and brownie batter like nobody's business. Best of all? It's on sale for 40 percent off right now.

SHOP: The Home Depot Black Friday Sale
Buy It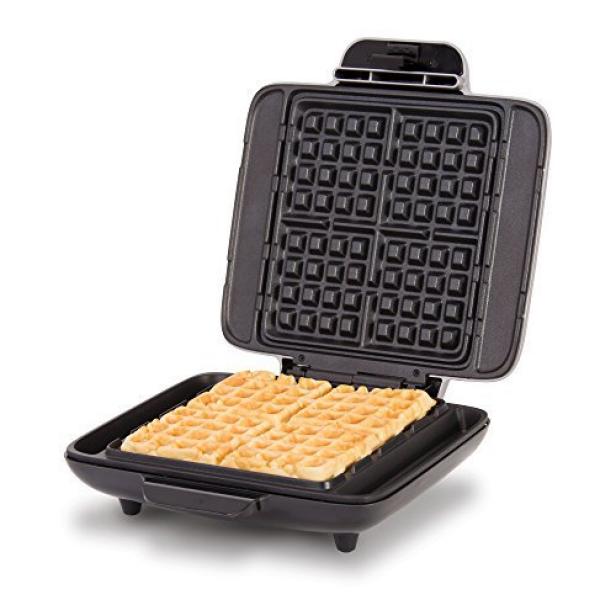 The only thing better than a stack of warm and buttery waffles? Not having to clean up a huge mess afterward. If that sounds like a dream, just snag this no-drip waffle maker during Amazon's Black Friday Sale. We love how deep divots along the machine's sides catch excess batter and make cleanup virtually effortless.

SHOP: Amazon Black Friday Sale
Buy It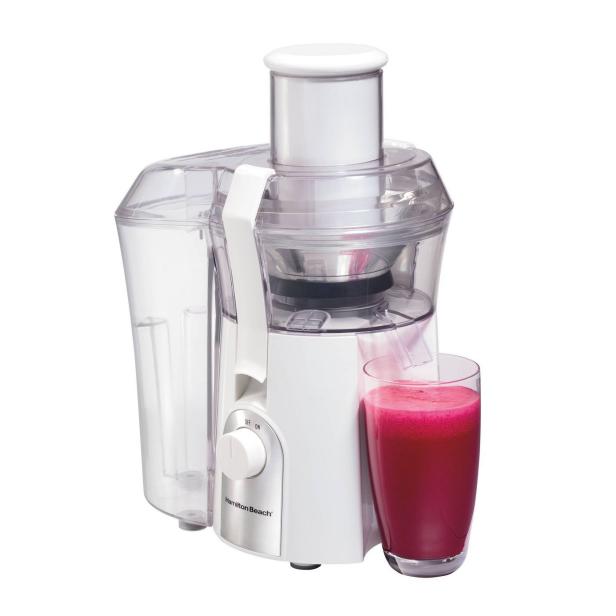 Get your juice fix first thing in the morning with this Hamilton Beach Big Mouth Juice Extractor, which is now on sale at Target for 17 percent off. The device has a powerful, 800-watt motor that turns apples, bananas, berries and more into delicious juice within seconds. The machine comes with a brush, too, so you can enjoy an easy cleanup as well.

SHOP: Target Black Friday Sale
Buy It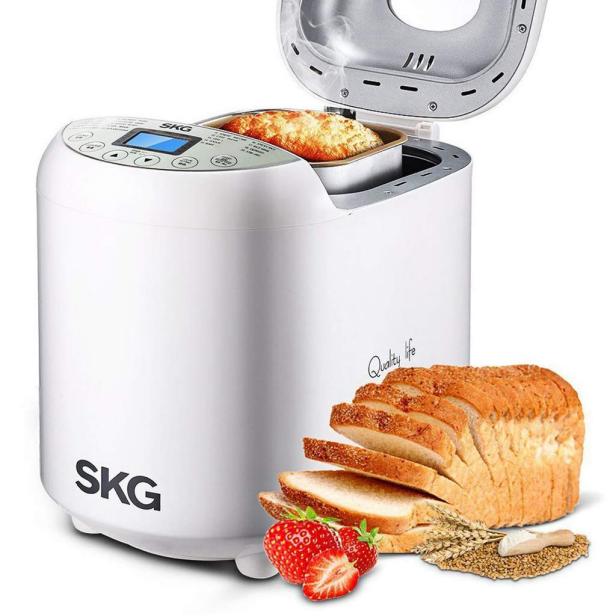 Easily make your own bread at home with this small-but-mighty machine that's also on sale at Amazon. The device includes easy-to-use recipes that will teach you how to add ingredients, click a few buttons and let your new bread maker handle the baking.

SHOP: Amazon Black Friday Sale
Buy It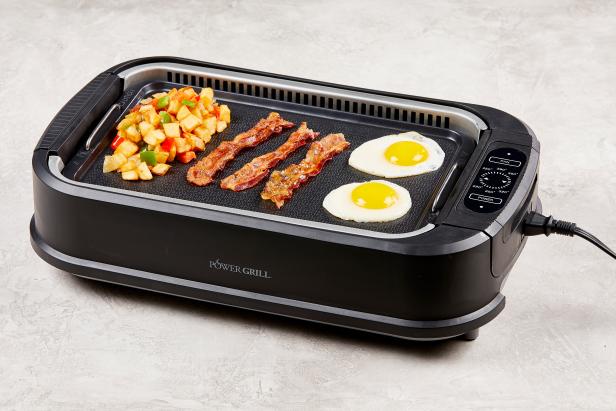 Whether you're making breakfast for two or for a crowd, you'll get good use out of this electric griddle. Instead of using multiple pots and pans to prepare eggs, bacon and hashbrowns, you can cook everything on one surface. Shop Wayfair's Black Friday Sale on kitchen essentials to get yours and other small appliances for a significant discount.

SHOP: Wayfair Black Friday Sale
Buy It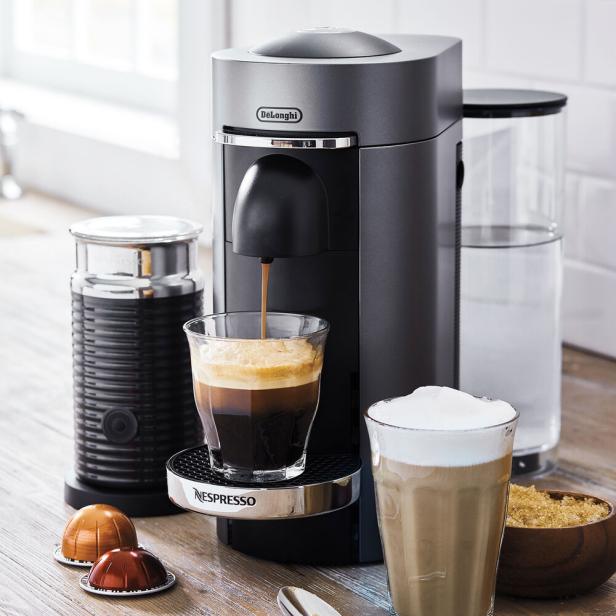 The secret to surviving the holidays is definitely a strong cup of coffee. Luckily, Sur la Table is having a huge sale on Nespresso machines right now, so you can get a quality coffee maker for up to 35 percent off. Though there are several models to choose from, we suggest you go with the Nespresso Vertuoplus Deluxe, which has a built-in frother for crafting cappuccinos and lattes.

SHOP: Sur la Table Black Friday Sale
Buy It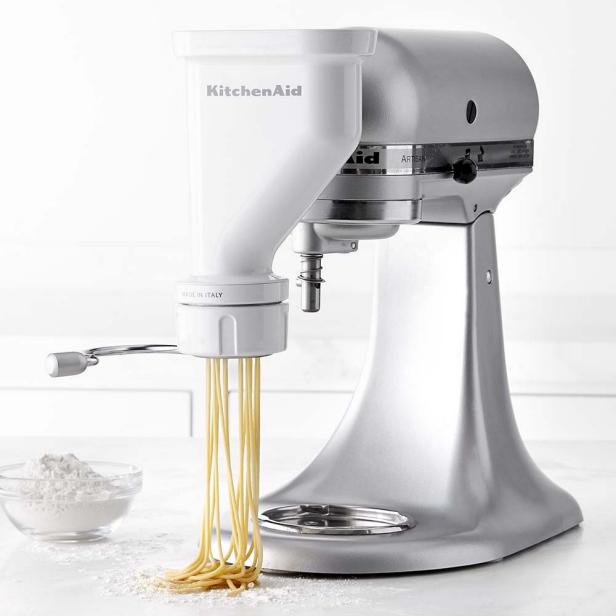 Get ready to upgrade your KitchenAid Stand Mixer and make fresh pasta with this gourmet pasta press-attachment that's now on sale at Williams Sonoma. The attachment is compatible with all KitchenAid Stand Mixers and boasts six interchangeable plates for turning out fresh spaghetti, small and large macaroni, bucatini, fusilli and rigatoni.

SHOP: Williams Sonoma Black Friday Sale
Buy It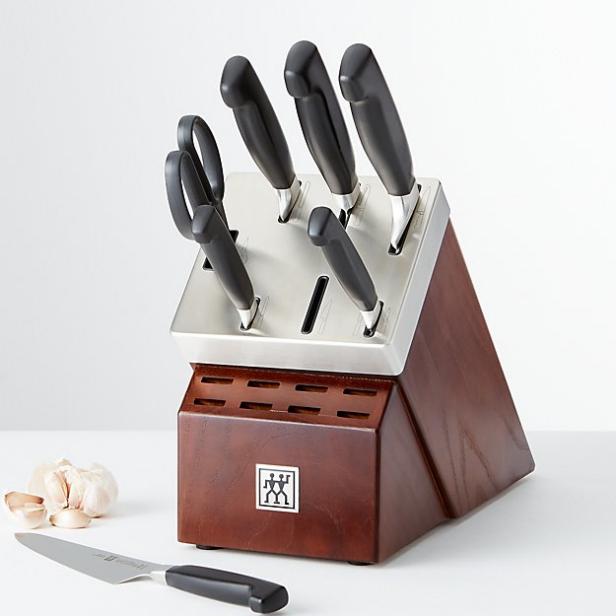 Carve to your heart's content with this eight-piece knife block set that's now about half off at Crate & Barrel. Each knife boasts an ice-hardened blade and laser-controlled edges, so you can complete a ton of cutting tasks. And when you're done? Just stick them back inside the beautiful, self-sharpening block. Built-in honing mechanisms automatically maintain the knives' sharpness and cutting angles.

SHOP: Crate & Barrel Black Friday Sale

Buy It
Why waste precious drinking time (or the drink itself) when you could use this clever system to pour a glass? With a specially designed thin-wall needle, this device gently penetrates the cork, allowing you to pour faster than the original needle. And thanks to Williams Sonoma's Black Friday Sale, you can get it and other Coravin Wine tools for 30 percent off right now.

SHOP: Williams Sonoma Black Friday Sale
Buy It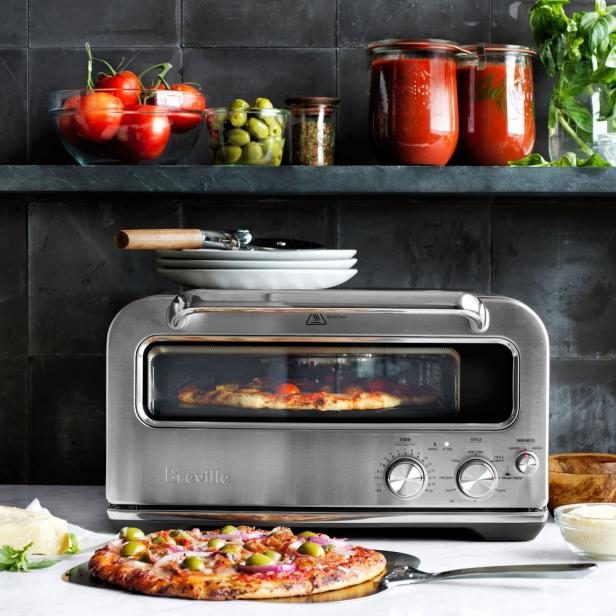 Now here's a very nice gift for the pizza-lover on your list. (But actually your whole family, if we're being honest.) If you shop Williams Sonoma's Black Friday Sale right now, you can get Breville countertop pizza ovens like this for up to 50 percent off and enjoy free shipping. The device's special Element IQ system reaches temperatures of up to 750 degrees, can accommodate 12-inch pizzas and achieve a wood-fire taste within two minutes.

SHOP: Williams Sonoma Black Friday Sale
Buy It