The Best Weighted Blankets on Amazon
Weighted blankets help stimulate pressure points to naturally improve mood and relaxation. Add one of these luxe covers to your home and start reaping the benefits.
Keep in mind: Price and stock could change after publish date, and we may make money from these links.
Weighted blankets have been the hottest thing in bedding for a few years and at this point, a lot of people you know probably use one and swear by it. From easing insomnia to reducing anxiety and stress levels, weighted blankets can help address an array of health problems common in adults, kids and even pets. These heavy blankets, typically ranging from about five to 25 pounds, are designed based on deep touch pressure stimulation, which helps release serotonin in the brain to help you feel calm. This ultimately leads to a better night's sleep and a general feeling of next-day restfulness.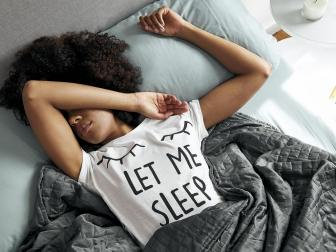 Find out what they are, how they work and how to get one for yourself.
Get the Lowdown
Depending on the style, size and weight you choose, weighted blankets can cost anywhere from $50 to $300. We combed through Amazon to find the best weighted blankets in a variety of price ranges. Check out our top picks below that are all under $170, based on a 15-pound weight option.
How Much Should You Spend on a Weighted Blanket?
02:10
HGTV staffers blind test two cooling weighted blankets, one more than $100 and one less than $100. Watch their reactions and find out which weighted blanket they'd save or splurge on after trying them out and weighing the pros and cons.
Our Favorite Splurge-Worthy Pick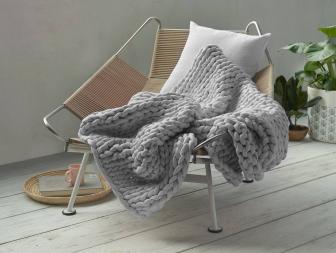 Editor-Tested
Editor-Tested
It feels like a comforting hug and looks like those cozy chunky knit blankets all over the internet. Read our full review to find out why the HGTV editors are obsessed with Bearaby's Napper weighted blankets.