These Are the Coziest Sweatpants We Wear on Days We Never Leave Our Houses
Because staying in is the new going out, right?
Keep in mind: Price and stock could change after publish date, and we may make money from these links.
Many HGTV staffers are self-proclaimed homebodies, and we take cozy pants for cozy days and nights in very seriously. Snag a pair of our favorite lounge pants so you can hibernate in complete comfort while you binge HGTV and wait for spring to show up. Bonus: most of our picks are under $40!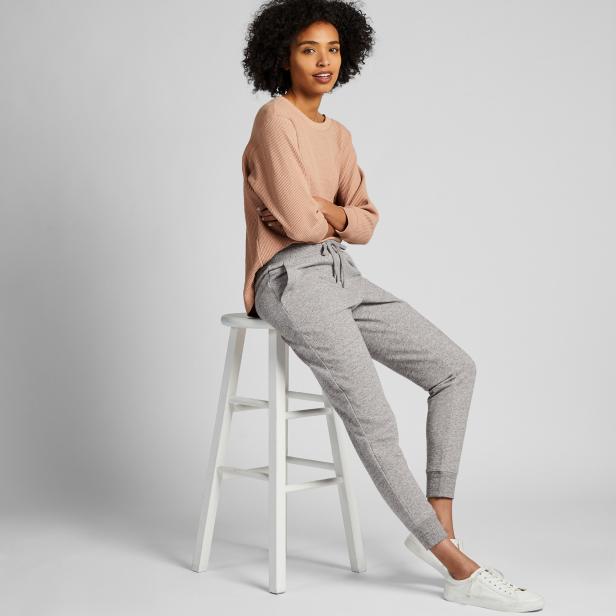 "These $20 gray sweatpants from Uniqlo have actually-functioning pockets — a rarity in women's pants — and a drawstring so I can make them just as loose or tight as I want. They're nice enough that I could wear them out in public but comfy enough that I can wear them for days (yes, plural) at a time when I want to be a hermit at home and just play Scrabble and watch TV." — Laura James, Editor
Buy It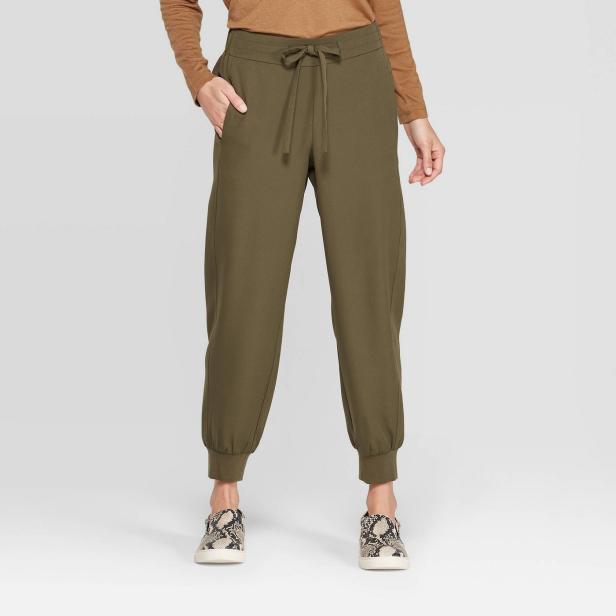 "I keep telling friends about these Prologue joggers from Target. I would normally never pick up something like this for myself, but the fabric caught my eye. I'd been looking for pants I could travel in without looking like a slob but could also lay around the house comfortably in while binging The Crown. These are the perfect combo of all those things. If I do need to answer the door or step out for an errand, these look effortless with a white t-shirt, jean jacket and my white Converse sneakers. I'm ready to pull the trigger on a second pair. I should also add that these pants don't wrinkle! Gosh, I love them so much." — Mallory Ziglar, Social Media Manager
Buy It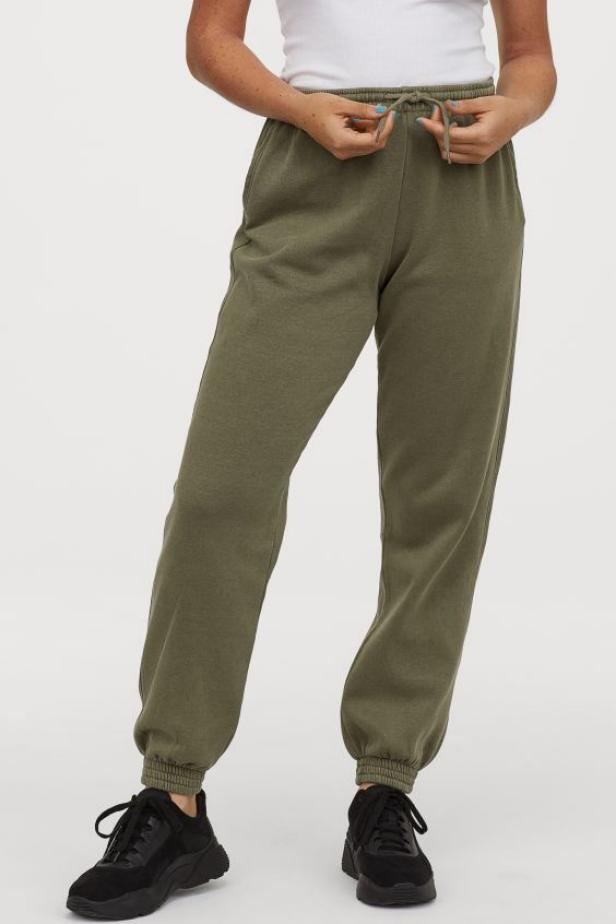 "These sweatpants are the softest, coziest, lazy-Saturday-that-turns-into-lazy-Sunday accessory. They're perfect for curling up with a good book or settling in for a season of your favorite show." — Liz Gray, Producer
Buy It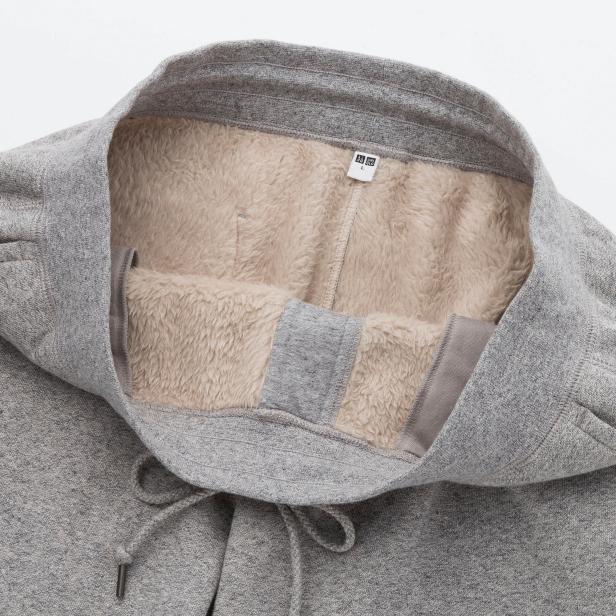 "Another Uniqlo pick — these pile-lined sweatpants were an MVP Christmas gift that I gave four different people. I mean, they are lined in plush Sherpa faux fur. Need I say more?" — Marianne Canada, Executive Producer
Buy It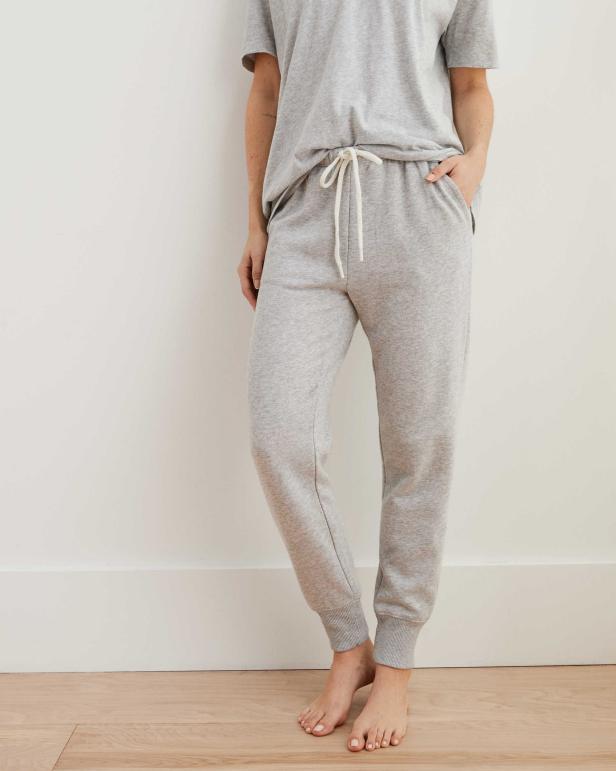 "While these are too baggy for me to wear out, I live in these sweats at home when I'm (ideally) snuggled up on the couch watching The Crown, or (realistically) chasing and cleaning up after my toddler. The unbelievably soft material is somehow thin and warm at the same time. I like that they aren't bulky and thick, just perfectly snuggly and comfy. They've stretched right along with me through two pregnancies and still maintained their shape." — Molly Miller, Assistant Editor
Buy It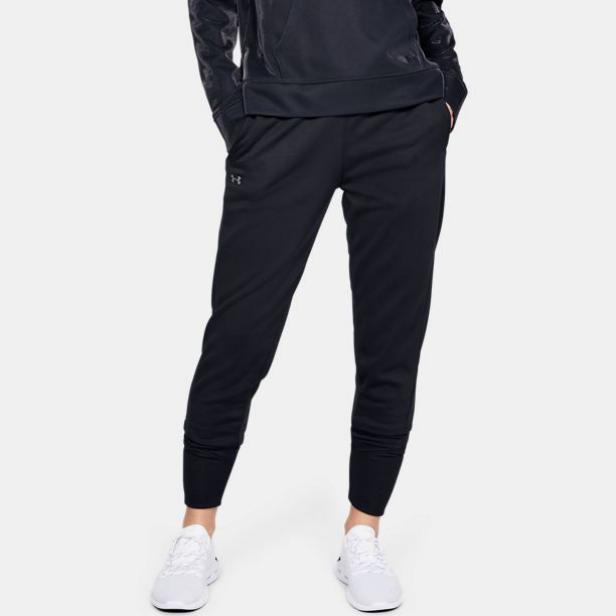 "I love lounging in these super cozy pants while watching trash television and drinking a couple glasses of wine. Not only do I love wearing them around the house (pretty much on a daily basis), but I wear them to the gym, to run errands and wherever else I can because they're so comfortable. Since I wear them often, I also wash them often, and the quality is great. So far, there is no pilling! I would recommend them to everyone." — Farima Alavi, Editorial Assistant
Buy It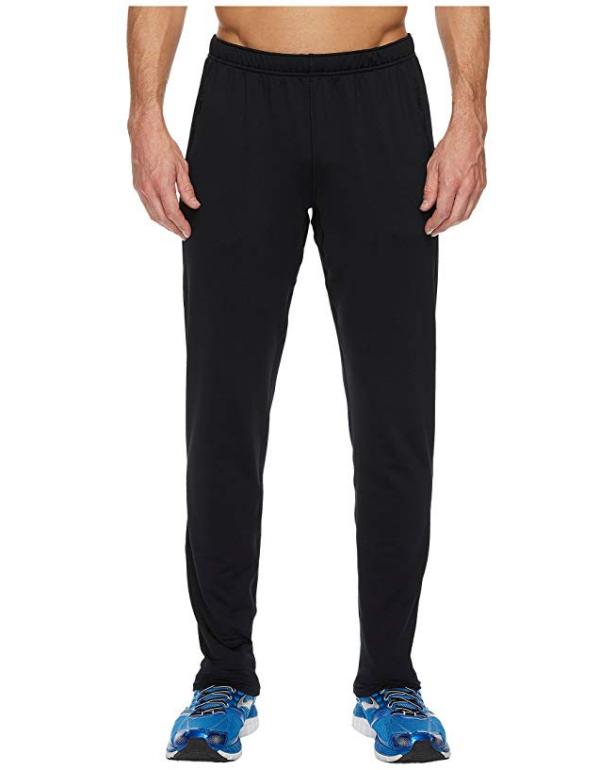 "These Brooks Spartan Pants pair perfectly with trail shoes AND wool slippers alike. These are among my go-to pants for winter trail running, but they're also perfect when the only running I'm planning is to the grocery store. They're semi-fitted, which means they won't get snagged on bushes when running, but they're roomy enough for comfort when sitting on the couch to watch TV (or the floor where I usually end up on movie night) or playing a cutthroat game of Uno with your kids. And I really like that the pants have pockets with zippers so keys, gloves and wool hats stay put." — Paul Cox, Manager of Editorial Operations
Buy It
More Cozy Buys for Staying In
If you're on board with the lifestyle trend of ditching candles for essential oil diffusers, sit back, relax and breathe easy with these tried-and-true diffusers.
It feels like a comforting hug and looks like those cozy chunky knit blankets all over the internet. Read our full review to find out why the HGTV editors are obsessed with Bearaby's Napper weighted blankets.