We Found 10 Beautiful Rugs for Every Style + Budget on Sale at Amazon
From bohemian to Moroccan to modern, there's a discounted rug for every home style on Amazon.
Keep in mind: Price and stock could change after publish date, and we may make money from these links.
Confession: I'm always keeping an eye out for affordable rugs, even though we already have a perfectly good one in our living room at the moment. And in our bedroom. And in the hallway, and let's not forget the home office. Basically — and I seriously cannot emphasize this enough — we really and truly do not need a new rug. Repeat to self. And yet, that doesn't stop me from shopping around, just in case a cute one goes on sale.
But that's only because, if you think about it, area rugs are essentially like statement pieces for an outfit, capable of changing the look of an entire room without spending a small fortune on a new "wardrobe." And what can I say? A girl likes to have plenty of options.
If you're with me and eager to spruce up your space for 2020, I suggest you scope out Amazon's unbelievable sale on nuLOOM area rugs. From now through Monday, January 20, you can get select floor coverings for $50-$300 and enjoy free shipping on your order, which is an amazing deal. Just scroll on to see some of the prettiest pieces I've found so far!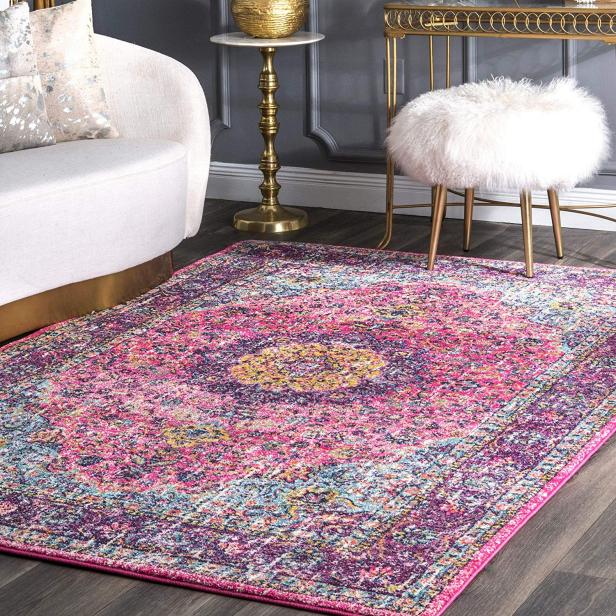 Prepare to be tickled pink by this versatile little area rug. A faded, Persian-inspired pattern gives the piece all the character and charm of an antique, with the vivacious pinks, purples and blues updating the design for contemporary living spaces.
Buy It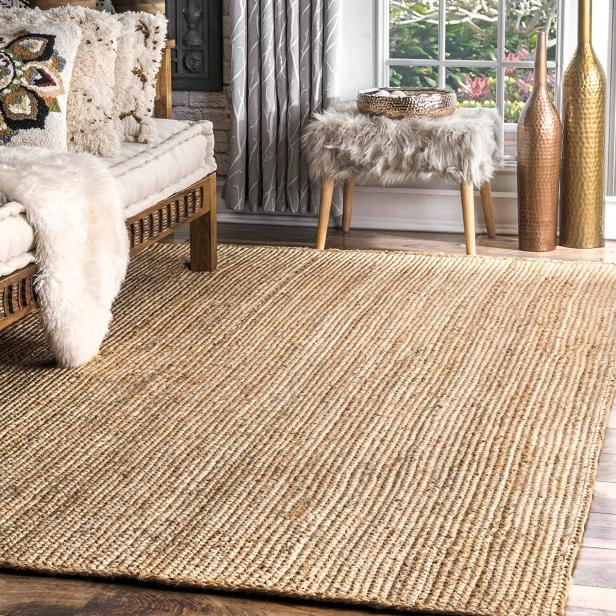 Fact: Jute area rugs are the MVPs of home decor, capable of shining on their own or playing (read: layering) well with other rugs. You can use this hand-woven beauty to add texture to a sparse area of your house or layer a different piece on top to create the illusion of depth and dimension.
Buy It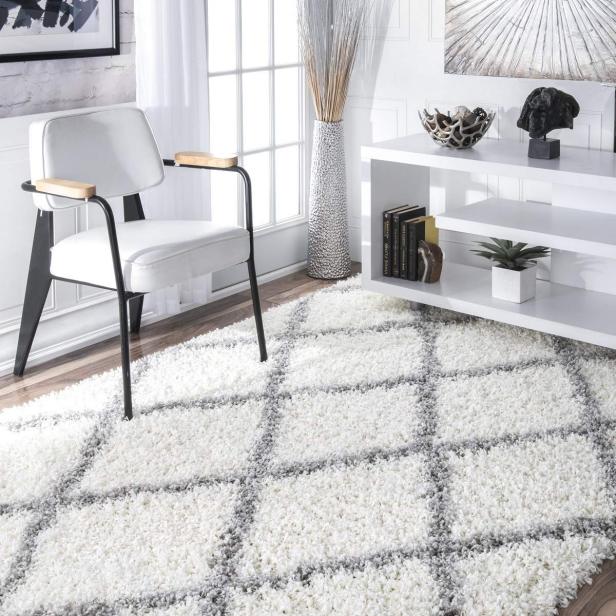 The real question is, what's not to love about this contemporary area rug? Light gray lines intersect the plush power-loomed piece, creating a diamond-trellis design that's interesting without being overbearing. And since it's crafted of durable synthetic fibers, it's easy also conveniently easy to clean.
Buy It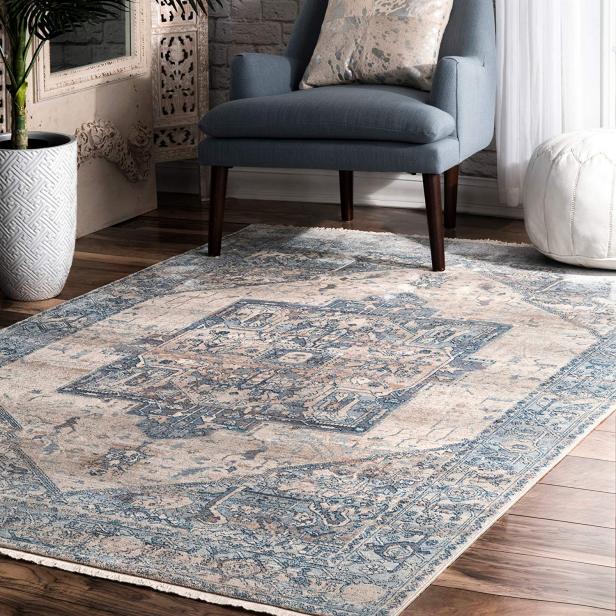 With its captivating wash of colors and faded design, this area rug looks less like a new purchase and much more like an incredible find at a flea market or antique store. And for this size, for less than $100? That price is hard to beat.
Buy It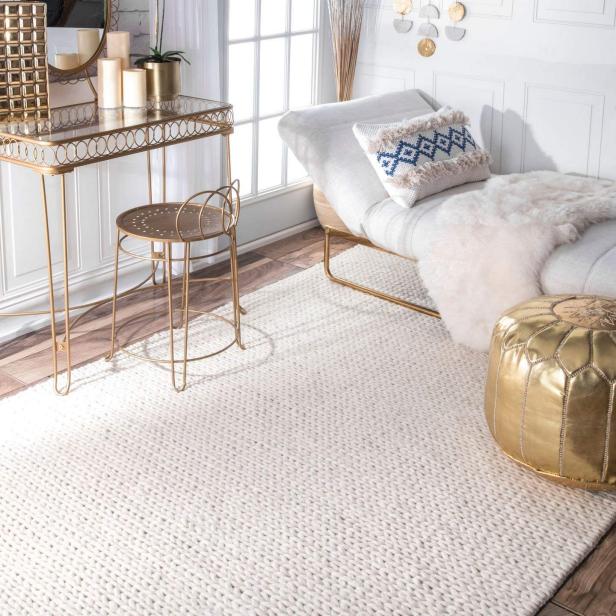 If light and airy is your favorite aesthetic, then you'll definitely want to snag this wool area rug. The off-white hue will uplift your space and infuse it with warmth, while the hand-woven design will add subtle visual interest. Swoon!
Buy It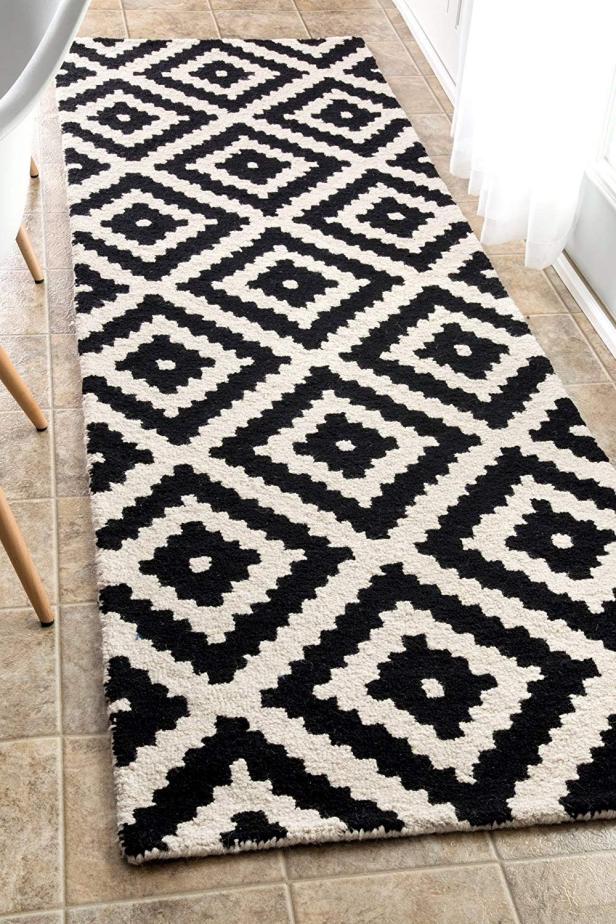 The easiest way to breathe life back into a neglected hallway or nook, you ask? Outfit the space with this unapologetically bold, diamond-print runner. You'll love how the ivory fibers help warm up the crisp black design and "disguise" stray dirt and pet hair in those high-traffic areas.
Buy It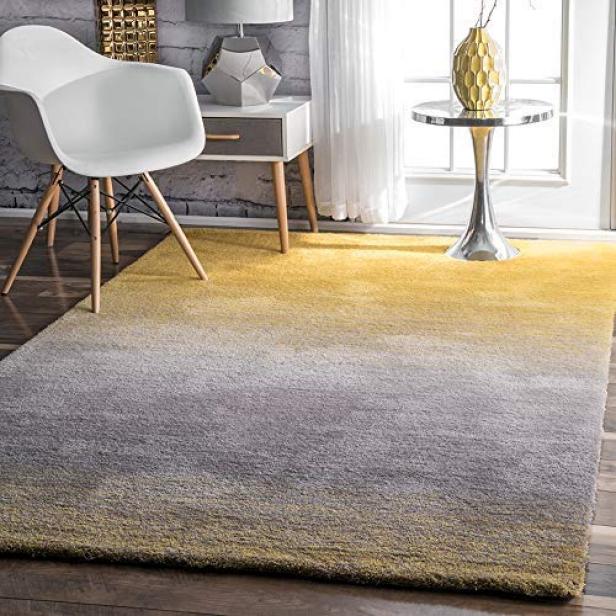 With saturated yellow fibers that gradually fade and transition to dark gray, this ombre area rug makes us feel like we're watching the sunset — AKA, totally peaceful. Use the yellow end to perk up a drab corner, or rotate the gray to the side and let the yellow steal the spotlight.
Buy It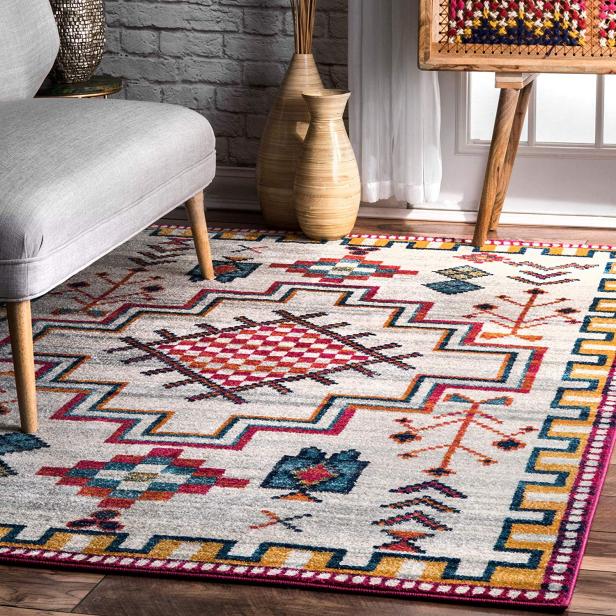 This tribal-print rug checks all our boxes for a nursery or playroom: It's super soft; it's energetic and fun, and thanks to its pops of pink, orange and blue, it pairs well with just about everything, from rocking chairs to multi-colored toy chests. Best of all? The rug's made from 100 percent polypropylene fibers, so it provides a safe and comfortable surface for play (while also protecting your precious floors from wayward scratches).
Buy It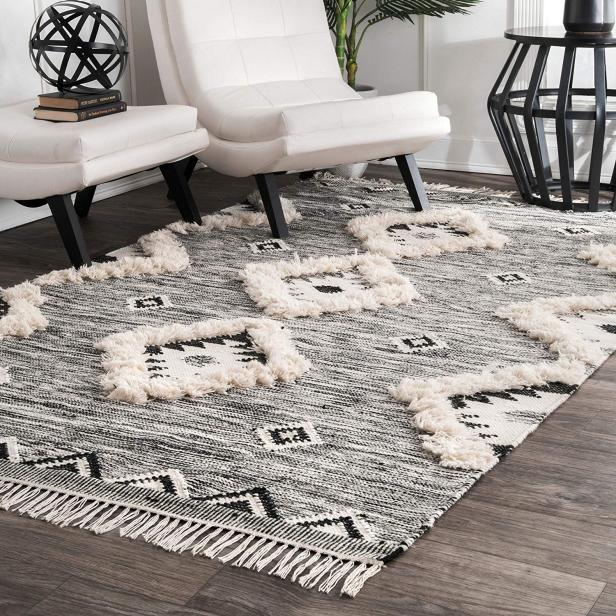 I mean, does it get any more stylish than this? Thanks to its neutral hues and understated, geometric print, this pretty piece complements both bohemian and contemporary decor, with fringe trim that gives your feet a soft place to land in the morning.
Buy It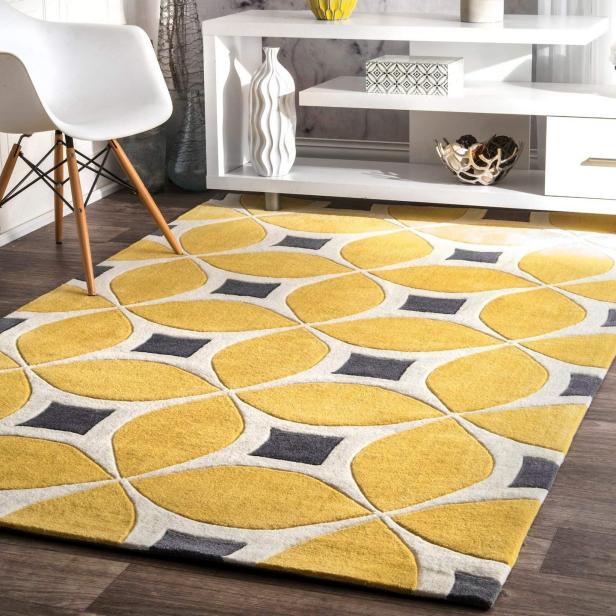 Gray skies and dark days at home don't stand a chance against this bright yellow area rug. We love how the bold, modern shapes keep the "sunflower" hue from feeling too precious and help ground the setting.
Buy It