Due to Personal Reasons, I Will Be Getting a Bidet
I should have done it years ago. Bidets are common in countries all over the world and have been for centuries, but they've been slow to gain popularly in the United States. Until now.
Keep in mind: Price and stock could change after publish date, and we may make money from these links.
One summer, I became convinced my phone could hear my toilet flushing. It seemed like every other time I flushed before I could even make it back to the couch, I was served a Facebook ad for bamboo toilet paper, organic personal hygiene products or air freshener (rude).
And then one day I got an ad for a TUSHY bidet attachment. It boasted quick installation and required no plumbing or electricity — just attach it to your toilet, connect it to the water supply and go. And it was under $100. As a renter, this felt revolutionary. But as a person with an often fleeting attention span, I decided to put a pin in the idea, forgot about it and then three years passed.
TUSHY came rushing back into my life about a week ago. I was genuinely out of toilet paper, and it was nowhere to be found. Not at the grocery store, not online — I even tried hunting for it at the hardware store. No luck. And then it hit me that I should finally just get a bidet attachment. But I wasn't the only one with the idea — people have clogged up TUSHY's website with orders over the last few weeks, so I'm still patiently waiting for my TUSHY to arrive.
Previously, I had always thought bidets were high-end, luxury features reserved for HGTV Smart Home master bathrooms and friends who had studied abroad in college. Maybe you thought the same thing. Modern bidets often are separate bowls that sit next to a toilet, requiring separate plumbing. They look like very low sinks — some have faucet handles with a nozzle above or just inside the toilet bowl, while others have handheld hoses. The end goal is the same: to make the user feel cleaner after using the bathroom. Instead of going through several rounds of toilet paper and flushable wipes, simply squat over the bidet for a cleansing stream of water.
You can find bidets in public bathrooms in Europe, Latin America and Japan. Though you might not see a bidet here in the U.S. at your favorite restaurant, they're more common than you would think. And you don't have to fork over thousands or completely remodel your bathroom to get one installed. Many companies, like TUSHY, make affordable bidet attachments that connect directly to the toilet seat that you can order online or pick up at your local hardware store.
Bidets are environmentally-friendly — according to Business Insider, it takes 37 gallons of water to make a single roll of toilet paper while a bidet might only use around one-eighth of a gallon. Once you get used to it, you'll likely feel cleaner and reduce your toilet paper usage (and budget). I'm ready to commit now. Are you with me?
TUSHY reeled me in with their witty marketing (they have potty mouths) and kept me interested with their low price point and ease of installation. You can pre-order the TUSHY Classic and TUSHY Spa to reserve yours. Shipping is estimated to begin in mid- to late April.
The TUSHY Classic bidet attachment installs in 10 minutes — just unscrew your toilet seat, add the attachment and then connect it to your existing water supply. It has a self-cleaning, adjustable nozzle and pressure controls so you feel clean every time.
Buy It
With more than 5,000 five-star reviews, LUXE Bidet's Neo 185 is one of the top-selling bidet attachments on Amazon, and, at the time of writing, is available for pre-order. Like TUSHY, the bidet attachment connects to most standard toilet seats.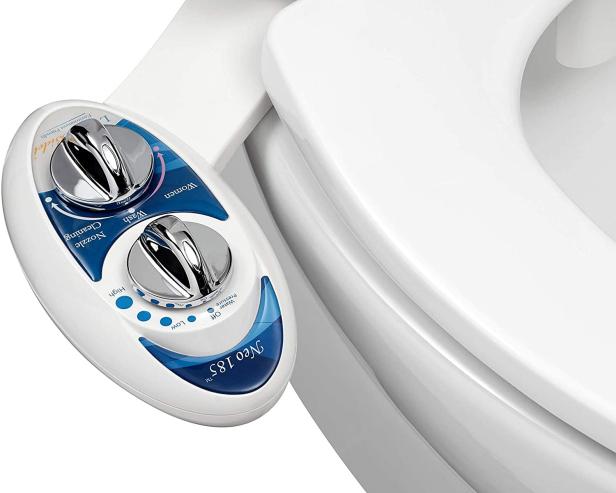 The Luxe Bidet Neo 185 is a mechanical bidet equipped with dual nozzles for rear and frontal washing and dual control knobs that are simple to operate. During use, the nozzle drops below the guard gate and retracts when not in use. The bidet comes with standard US fittings and everything needed for installation.
Buy It
Note: I won't be taking any questions or criticisms about taking my phone into the bathroom in the first place. It is what it is.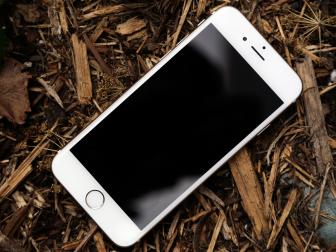 Remove bacteria from your phone with these simple steps.
Design the Spa Bath You Deserve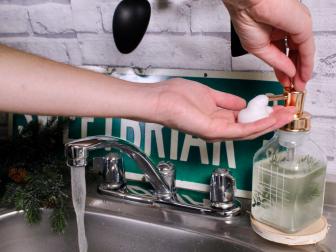 Save money and reduce waste by creating your own foaming soap using castile soap and a special blend of essential oils.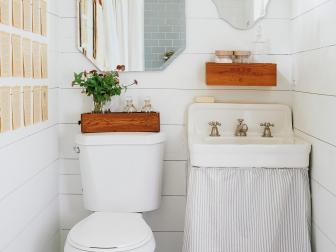 Fill that boring blank space with beautiful artwork, lush plants and extra storage.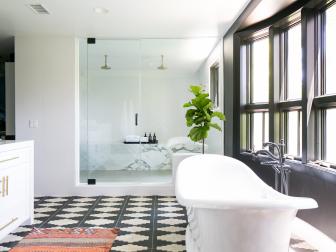 These bathing beauties boast steam showers, luxury fixtures, soaking tubs and more (and not to mention style to boot.)