Call Me Dramatic, but These Organizers From Bed Bath & Beyond Are Life-Changing
Get 20 percent off portable bins for the pantry, under-the-sink hair care caddies and pretty much everything else you never knew you needed. You'll thank us later.
Keep in mind: Price and stock could change after publish date, and we may make money from these links.
I knew I'd reached peak adulthood the day that my husband added a two-tier shelving unit to our pantry (which is really just a converted broom closet), and I couldn't stop opening the door to admire how neat everything looked. I'd gotten so used to stacking soup cans and bags of chips — and, you know, silently praying that all of it wouldn't tumble to the floor at any given moment — that I'd forgotten how nice it was to see every label and know exactly where all of our supplies were.
Yep, one wire shelving unit rocked my whole world. I'd definitely call that peak adulthood. But seriously, it's amazing how something as simple as an organizer can transform an embarrassing, stress-inducing cabinet or closet into something you'd strongly consider showing off on Instagram.
Save on Cabinet Organizers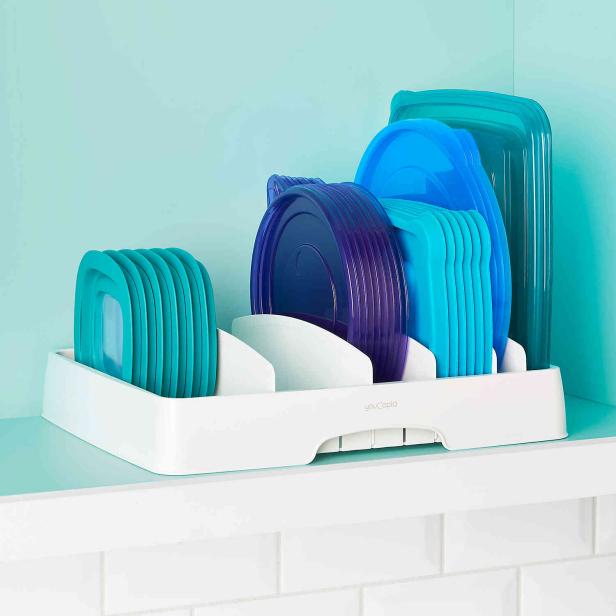 Admit it. Every time you open your kitchen cabinets, you brace yourself for an avalanche of plastic lids, baking pans, snack bags, etc. It happens to the best of us. Luckily, you can now get 20 percent off all types of cabinet organizers, including this clever holder for your food container lids. Five adjustable dividers keep every piece upright and conveniently arranged by size.
Buy It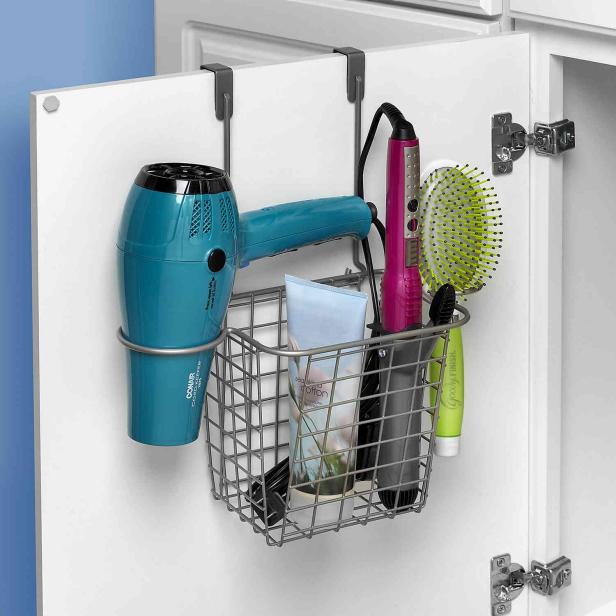 Clear off your counter and keep clutter out of your bathroom with pretty much everything from BB&B's Bathroom Storage Sale, including this under-the-sink caddy for all your hair accessories. You can get 20 percent off cosmetic cases, shower caddies and more, and ensure that your bathroom stays sparkling clean!
Buy It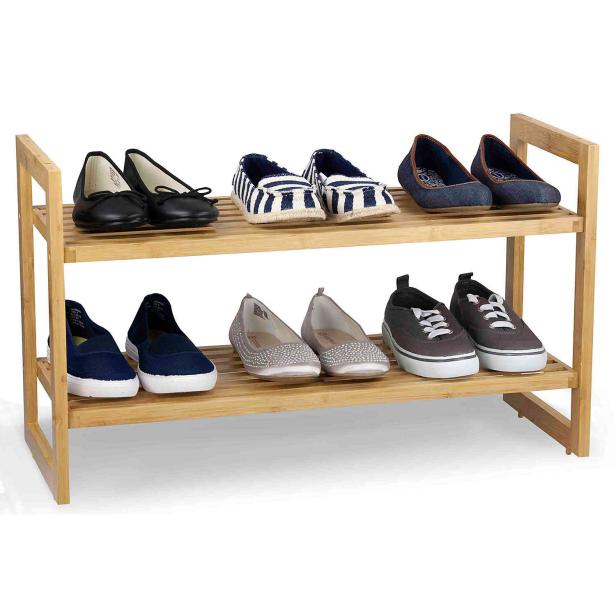 Is there anything worse than walking through the front door and tripping over someone's shoes? (Please tell me I'm not the only one this happens to.) I'll do anything to avoid colliding with the floor, including snagging a new shoe rack while it's 20 percent off. In fact, I'm even eyeing this beautiful bamboo piece, which is slim enough to fit in any entryway and features two shelves for slippers, sandals and sneakers.
Buy It