You Can Save Up to 80% on All-Clad Cookware Right Now
For two days only, you can grab All-Clad cookware at hard-to-beat discounts.
Keep in mind: Price and stock could change after publish date, and we may make money from these links.
Nothing will damper your home culinary experience quite like low-quality cookware. With major food holidays just a few months away, it's time to upgrade your pots and pans, like, now. Lucky for you, this two-day All-Clad sale (now through August 14) will help you stock up on the professional-grade cookware you — and your food — deserve.
You're probably wondering how you're able to get up to 80 percent off high-end, pro chef cookware? All the products included in this third-party sale are factory seconds, meaning they have minor cosmetic scratches or dents that in no way affect the cookware's performance. Plus, you can shop with ease knowing you're getting All-Clad's lifetime warranty with each purchase.
Before you fill your carts, though, there are some rules to keep in mind. First, in order to participate in the event, you must accept the Terms and Conditions and provide a valid email address. This is the only way to shop the sale. Second, you can't buy more than five pieces of the same item, and you can only place one order per shipping address. And for this particular event, all sales are final and no returns will be accepted. (But we know you'll love what you get.)
Ok, now that we've gotten that out of the way, let's shop!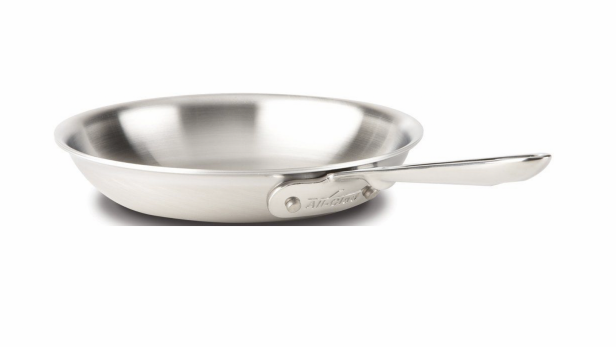 This brushed stainless-steel fry pan is ideal for searing, browning and pan-frying everything from eggs to meat. It features flared edges for drip-free pouring and a large, comfortable handle for a better grip while cooking. It's compatible with all cooktops and is even dishwasher, oven and broiler safe.
BUY IT: Home and Cook Sales, $64.99 (Originally $135 — 52% Off!)
Buy It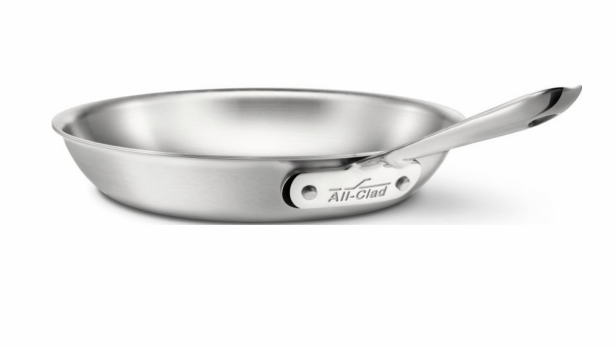 This pan's flat bottom and flared sides make it easy to toss food or turn it with a spatula. As with all cookware from All-Clad's BD5 collection, this pan is constructed with bonded stainless steel for exceptional heating performance, especially in induction cooking. Its stick-resistant, stainless-steel interior and long, comfortable handle will make this a go-to piece in your kitchen.
BUY IT: Home and Cook Sales, $99.95 (Originally $165 — 39% Off!)
Buy It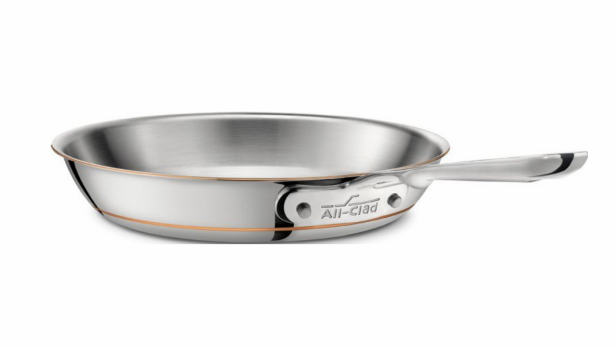 This All-Clad frying pan accommodates cooking at higher heat with oils to develop foods with full, rich flavor. Copper Core features five-ply construction with a copper center, which transfers heat and spreads it quickly, evenly and precisely throughout the cookware. The super-responsive cookware works well for recipes that require precise temperature control, such as delicate sauces.
BUY IT: Home and Cook Sales, $129.95 (Originally $225 — 42% Off!)
Buy It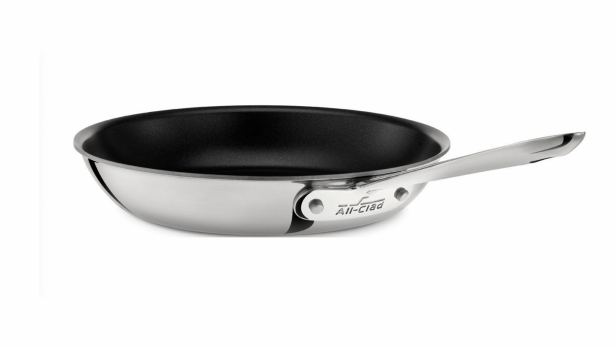 The three-ply bonded stainless-steel construction and aluminum core deliver exceptional heating performance, making it perfectly compatible with induction stoves. The nonstick coating is durable and provides excellent release, and it's durable enough for the dishwasher and ovens up to 500 degrees F. Its cast and riveted stainless-steel handle stays cool on the cooktop, so you can cook safely and comfortably.
BUY IT: Home and Cook Sales, $99.95 (Originally $150 — 33% Off!)
Buy It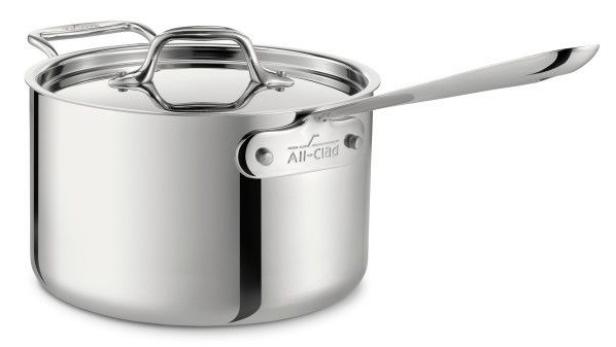 Because of its shape, this four-quart saucepan is ideal for making sauces, heating liquids, cooking food in liquids and reheating. With high, straight sides and a smaller surface area, the saucepan holds heat well and limits evaporation. All-Clad's three-ply cookware features a thick-gauge aluminum core that attracts heat fast, while the addition of stainless steel ensures even heat distribution for consistent results across the entire cooking surface. It offers warp-resistant strength, dishwasher-safe convenience and can be used on any cooktop.
BUY IT: Home and Cook Sales, $124.95 (Originally $245 — 49% Off!)
Buy It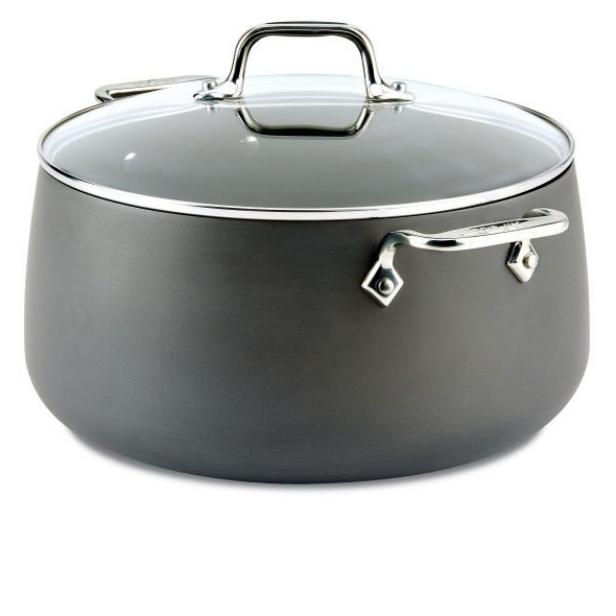 An essential for every kitchen, this eight-quart stockpot features high sides that slow the evaporation of liquids, providing the ideal design for creating a variety of stocks. The wide bottom of the pan makes it easy to saute ingredients before the addition of liquids for delicious soups and stews. It's also well-suited for canning, blanching and preparing food in large quantities. Three layers of nonstick coating ensure effortless food release and make cleanup a breeze. Even more, the hard-anodized, nonstick cookware offers dishwasher-safe convenience, induction compatibility and warp-resistant strength.
BUY IT: Home and Cook Sales, $59.95 (Originally $180 — 67% Off!)
Buy It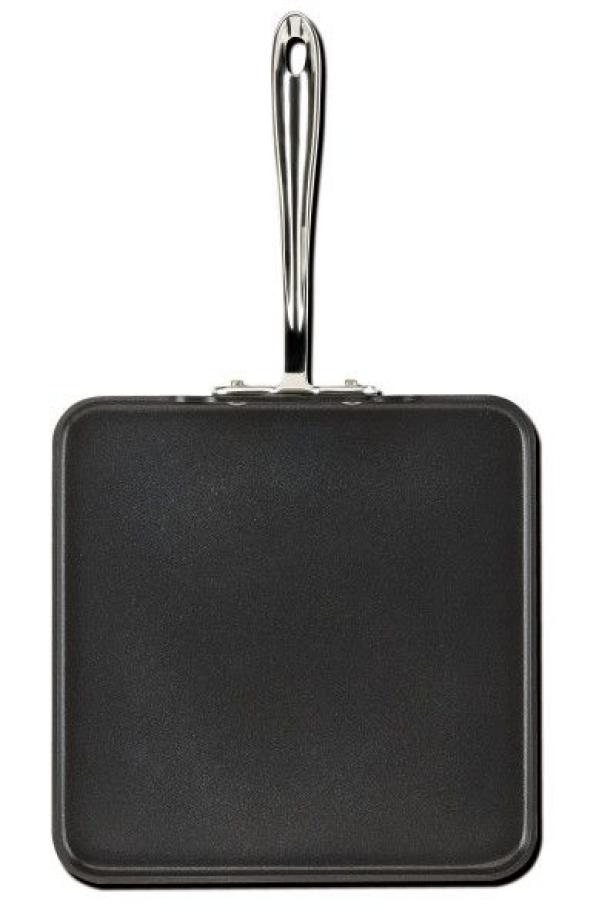 The square shape of this 11-inch square griddle is ideal for making rolled omelets, sauteing fish fillets or preparing griddled sandwiches. Offering 25 percent more surface area than a round pan, it accommodates up to four pancakes, and its straight side walls contain ingredients as you're turning them.
BUY IT: Home and Cook Sales, $29.99 (Originally $155 — 81% Off!)
Buy It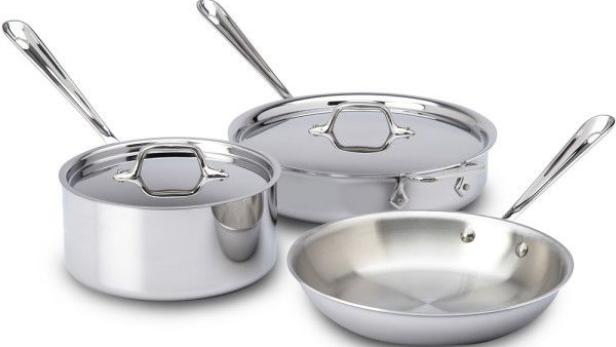 Considered All-Clad's most popular cookware, its stainless-steel collection is a classic choice for anyone who loves to cook. This five-piece cookware set includes a 10-inch fry pan, a three-quart covered sauce pan and a three-quart covered saute pan.
BUY IT: Home and Cook Sales, $249.95 (Originally $635 — 61% Off!)
Buy It

Let your kitchen expertise shine with the All-Clad Copper Core cookware set. This pro set includes a 10-inch fry pan, two-quart covered saucepan, three-quart covered saute pan and an eight-quart covered stockpot.
BUY IT: Home and Cook Sales, $524.95 (Originally $1,350 — 61% Off!)
Buy It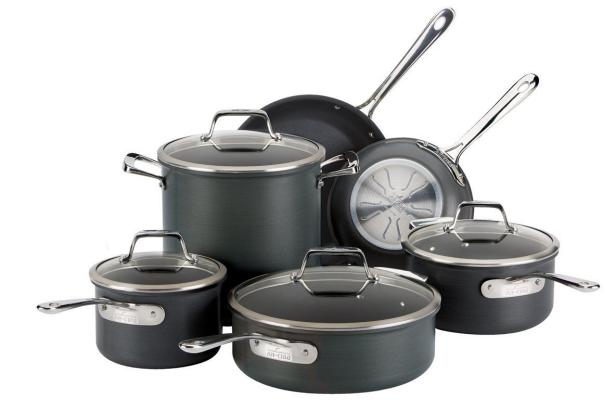 Enjoy making delicious foods every time you cook with this 10-piece cookware set that includes an eight-inch fry pan, 10-inch fry pan, two-quart covered saucepan, three-quart covered saucepan, four-quart covered saute pan and an eight-quart covered stockpot. You're truly set with this one collection.
BUY IT: Home and Cook Sales, $224.95 (Originally $700 — 68% Off!)
Buy It