Creating Landscape Windbreaks
Select the right trees and shrubs and locate them properly with these tips.
A windbreak is a series of strategically chosen trees and shrubs located near a home to minimize the wind's negative impact on the home's heating loads. Windbreaks obstruct and redirect wind flow and reduce the wind speed near a home, thus reducing the effect of the wind chill and lessening the need to heat the home. Excellent wind protection can reduce heating costs considerably; in fact, the Agriculture Program at Texas A&M University recorded up to 23 percent savings when comparing homes landscaped with windbreaks and homes without them.
Landscape Windbreaks
02:14
Your landscaping can help cut your utility bills. Here's how.
Landscape windbreaks are commonly dense evergreen trees and shrubs. They're chosen because their mature heights in relation to typical home heights are ideal for wind blockage, because they're dense enough to stop most of the wind and because they have foliage that extends to the ground. In addition to planting banks of large trees and shrubs, planting smaller shrubs and vines next to a home also reduces airflow, further insulating the home.
Follow these suggestions for selecting and locating windbreaks:
Good evergreen choices for creating windbreaks include Colorado blue spruce, ponderosa pine and Oriental arborvitae. Check with your landscaper for additional suggestions. The optimum foliage density for the windward side of the break is about 60 percent; impenetrable windbreaks can create a strong vacuum on the leeward side. Also, use species of varying heights within the windbreak to create rough edges.
For most evergreen plants, two or three rows of trees or shrubs will create a sufficient windbreak, but if deciduous plants are being used, four or five rows may be necessary because deciduous plants drop their leaves in the winter. For all types of plants, stagger the rows for more thorough coverage and a more natural appearance. For optimum protection, the length of the windbreak should be 11.5 times greater than the mature width.
Plant the windbreak rows at a distance from the house of two to five times the mature height of the trees. For example, a tree that will grow to be 35 feet tall should be located 70 to 175 feet from the home. For smaller shrubs and vines next to the home, plant them to allow at least 1 foot of space between full-grown plants and the home's exterior wall to avoid infestation by termites and other pests.
The climate in which the home is located also helps determine how best to use landscaping windbreaks. Follow these suggestions for using windbreaks in the United States' four climatic regions: cool, temperate, hot-humid and hot-arid.
Cool region: upper New England, the upper Midwest and Alaska. Use dense windbreaks along the home's north and west sides to protect it from cold winter winds. Plant low shrubs on the windward side of the windbreaks to trap drifting snow before it blows next to the home. Use summer winds for ventilation by planting windbreaks to channel breezes toward the home.
Temperate region: the majority of the U.S. from Washington state and northern California, through the Mid-West, throughout the mid-Atlantic States, and into New England. Windbreak advice is the same as for the cool region.
Hot-humid region: the southeastern United States and southern Texas. Channel summer breezes toward the home with plantings. If summer winds are hot and the home is air-conditioned all summer, however, use a landscaping wind-block to prevent winds from circulating near the home.
Hot-arid region: the southern parts of California, Nevada and Utah, most of Arizona and New Mexico, and western Texas. Block or deflect winds away from air-conditioned homes with windbreaks. For homes without air conditioning, channel summer winds toward the home with plantings.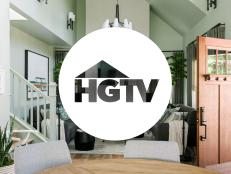 Design your landscaping to use local plants and reduce water use.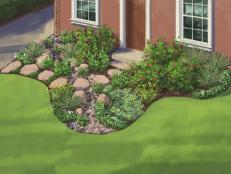 Beautify your entrance with a low-maintenance landscape that frees you from the garden hose. This landscape plan makes good use of natural rainfall, so these drought-tolerant plants won't beg for more water.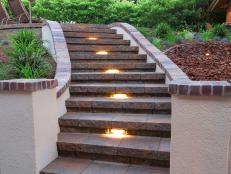 Low-voltage lighting saves energy and provides a steady glow.