Tech-Savvy Ways to Upgrade Your Wedding
Simplify the wedding planning process and make your big day even more memorable with these apps, gadgets and clever ideas.
3 Tech-Friendly Wedding Ideas
01:44
Carley shows how technology can make your wedding day even more memorable.
Everyone knows that the key to a memorable wedding is all in the details, but the sheer number of them can be difficult to navigate and execute – spend an hour on Pinterest and you'll be beyond overwhelmed.
Thankfully, technology has created lots of new ways to make a wedding without major spending or major work. In this episode of Smart, Simple, Solved, I'll show you a few ideas that are equally impressive and doable.
Remember flip books? I'll show you a company that takes them to the next level by letting your guests take photos of the event and produce their own souvenirs on the spot. And how about an app that creates photo booth-style strips and animates them? There's also a way to turn a registry into something that does good for others (and remedies that weird feeling you might get by sending guests a list of stuff you want). Finally, there's a personalized cake topper to, well, top all cake toppers. And you'll never guess how it's made.
So, who wants a dazzling wedding that makes the bride and groom cry for the right reasons? Say, "I do!"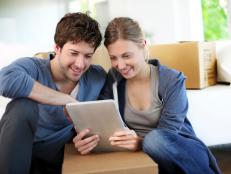 Planning a move can be a hassle, but these tips and tech tools will eliminate many of the headaches.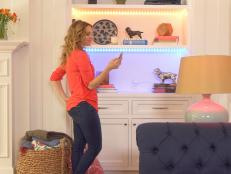 Planning a party should be fun, not stressful. Use our favorite tech products and apps to throw the perfect party without the hassle.