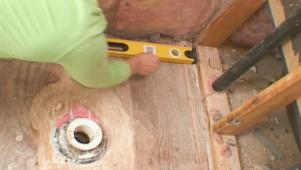 Now Playing
Bathroom Renovation: How to Replace a Shower P-Trap 03:41
HGTV expert Amy Matthews takes you through the steps of replacing a shower P-trap in a major bathroom renovation where you're basically building the shower from scratch. Use a circular saw to cut away the subfloor to gain access to the P-trap. Make your cuts along the floor joists so that you'll have something to support the new subfloor. You may need to use a reciprocating saw to split the piece in two before prying it up. Cut the old drain pipe just behind the P-trap. Determine the location for your new drain based on your new shower layout, then position and attach your drain using the appropriate glue for your drain materials.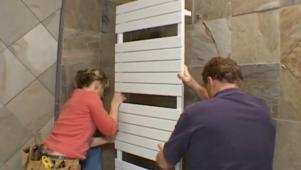 Now Playing
Installing a Heated Towel Rack 02:33
Learn how to install a hydronic towel bar to keep towels warm and toasty.