Tell Us About Your Cooking Habits
HGTV Magazine wants to know which cooking customs you swear by — whether you are a complete novice or spend hours every day in the kitchen! Take our poll below, then see what other HGTV Magazine fans have to say.
Thank you for your interest in our cooking poll. Unfortunately this poll has ended. Keep your eye on HGTV Magazine to see the results.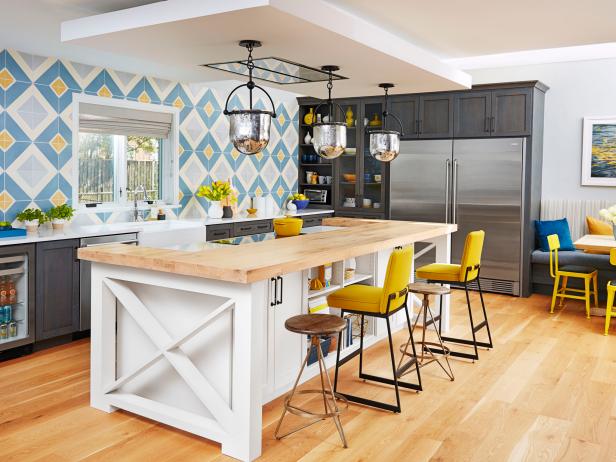 Modern-Meets-Traditional Kitchen With 11-Foot Island
Get kitchen design ideas from this space featured in HGTV Magazine that blends modern and traditional styles. Almost 11 feet long, the island combines an upcycled white oak top salvaged from a local barn and a high-tech induction cooktop that boils water in 90 seconds. For Matt, the family chef, it's the ideal setup: He can chat face-to-face with diners while he whips up a meal. The mercury glass trio from Troy Lighting reminds Jennie of light fixtures she spotted in Colonial Williamsburg. "I like that they have the gleam of stainless steel but look antique."
Trevor Dixon (styled by Karin Olsen)