What to do About Wilting Tomato Plants?
Here is a tip on how to take care of wilting tomato plants.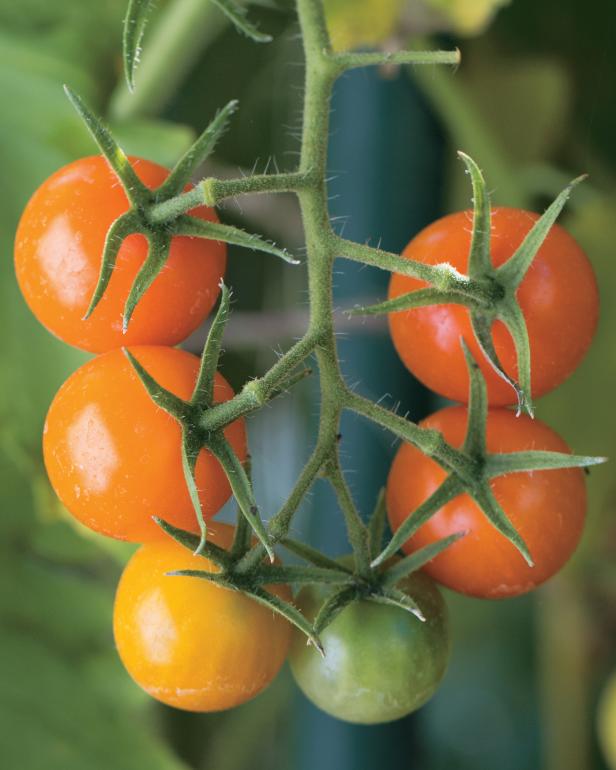 Tomato 'Sun Gold'
LeHoullier, who serves as the tomato advisor for Seed Savers Exchange, says, "In my experience, nothing in the tomato world tastes like 'Sun Gold'. Because of this, it is the only hybrid that finds a place in my garden every year; no open-pollinated alternative exists."
Q: The tips of my Sun Gold tomatoes have started to die back. The stems are turning brown.
A: It sounds like a problem with late blight, the same disease that caused the potato famine. This disease can also be a problem on peppers and tomatoes.

Watering tomato plants in the evening and getting the foliage wet helps to create the conditions for late blight. Now obviously you can't help if it rains in the evening or at night, but you can control your own watering methods. Be sure to water tomato plants at their base — without splashing the foliage — in the morning. One easy way to do this is with drip irrigation, which waters around the base of the plants at the soil level and keeps moisture away from the foliage and top part of the plant. If you use a hose, simply take caution to water around the base of the plant with care not to splash too much onto the leaves. Water deeply but sparingly early in the morning, preferably before 10 am.

If the plant is about half dead, go ahead and pull the entire plant out of the ground (sorry!). Throw it in the trash — don't put it in the compost pile. You want to make sure you eradicate the diseased plant and keep it from spreading to other plants.

If the plant is showing only early signs of the disease, you can prune away the diseased portions (to a healthy part of the plant). Also, keep an eye on nearby tomato or other vegetable plants. If they show signs of disease, you can use a preventive spray called Maneb (also called Dithane). As with any chemical, it's wise to follow the label directions, but you can apply it up to seven days before harvest. You may want to go ahead and apply this spray to all your tomatoes as a preventive measure.