Q&A: Planting a Live Christmas Tree
Tips for maintaining a live Christmas tree indoors.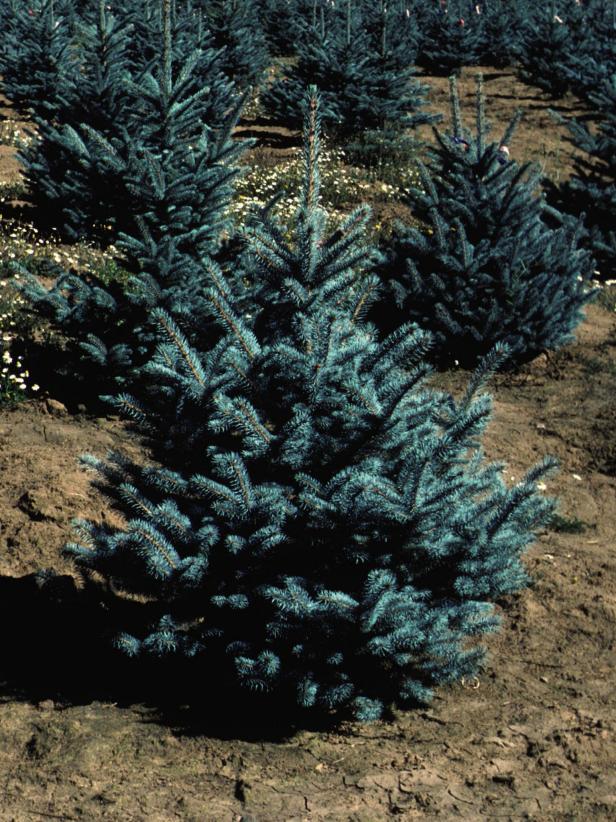 Colorado Blue Spruce
Living christmas trees can be planted outdoors after the holidays. For best results, keep the tree inside for the shortest time possible. If you live where the ground freezes, go ahead and dig a hole for it in your garden or landscape, and cover the hole with boards for safety, until you're ready to plant. First move the tree into a sheltered location a week or so, to help ease the transition from your home. Then, after you plant it, keep it well mulched and watered, especially for the first year or two. This variety is 'Fat Albert', a Colorado Blue Spruce.
Q: We would like to have a live Christmas tree, one that we can plant after the holidays. What is the best way to do this?
A: It's very stressful on trees to be used as indoor Christmas trees. Ideally they should be kept indoors for only a few days. Keep the tree cool and the rootball moist. It's a good idea to dig the planting hole ahead of time and keep the backfill in a location that does not freeze so you can use it to plant the tree right after the holidays. If the ground has already frozen, keep the tree in a sheltered location until the ground thaws. Heap plenty of mulch around the rootball to insulate it from extreme cold.
— National Gardening Association